Who knew that the good old USA actually has THREE (3) official days to  honor Chocolate?
July 7th is officially recognized by Congress, as "National Chocolate Day."
October 28  is commercially known as "National Chocolate Day" in the United States,
and December 28  is both a National and "International Chocolate Day!"
So there actually ARE three National Chocolate Days to honor that luscious substance!
How did this happen?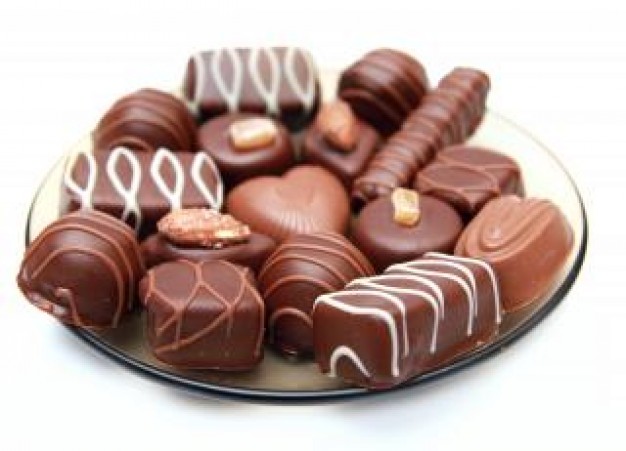 This post contains affiliate links.  If you click on these links and buy something, I earn a little for my family. See our full disclosure.
Congress set aside July 7th as National Chocolate day. The National Confectioners Association set aside October 28th to celebrate all things Chocolate. December 28th is officially International Chocolate day.  There is very little information behind International Chocolate Day, but perhaps it is because there is so much chocolate left over after Christmas, that it just seemed right to honor it.
I'm thinking that on all three of these days there should be HUGE sales in the stores with rock bottom prices for all manner of chocolate goodies, and a much bigger deal should be made out of it than already is!
Personally I think that National Chocolate Day should not be limited to three days, but be celebrated every single day, and I do!!
Here are five things to know about Chocolate:
(From: foodimentary.com)
Chocolate comes from the Aztec word "xocolatl" which means "bitter water".
Switzerland is one of the top countries for chocolate consumption. The Swiss consume about 22 lbs of chocolate, per person, per year.
Cocoa beans were used as currency by the Mayan and Aztec cultures. Perhaps this is where they saying "Money grows on trees" came from.
Allowing chocolate to melt in your mouth produces the same or even stronger reactions as passionately kissing.
Most cocoa comes from West Africa.
I grew up in Cameroon, West Africa, and we ate chocolates made from the Cocao Beans that actually had been grown there, exported to Great Britain, processed into lovely chocolates, and ultimately imported back into Cameroon in chocolate bars or boxes of delicious chocolate confections. My very favorites were Cadbury Candy Bars and Rowntree Chocolates. I still have found few others that compare to them, and the best of those still come directly from England, though Hersheys has now instituted a ban on importing Cadbury Chocolate.
There is always time to celebrate with some dark or sweet and delicious CHOCOLATE! Here are two of my favorite "chocolatey" recipes to share with you today. Both of these are guilt free, low carb, low sugar, suitable for diabetic eating plans and gluten free.
THREE INGREDIENT SIMPLY DELICIOUS PEANUT BUTTER "CUPS"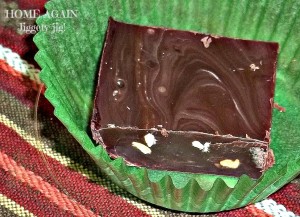 TRIPLE CHOCOLATE BANANA OAT COOKIES
THREE (3) NATIONAL CHOCOLATE DAYS!