Peanut Butter and Chocolate!
Recipes for yummy candies with peanut butter and chocolate are all over the web this time of year. Sadly most of these are made with the kind of peanut butter that is full of hydrogenated fat, then they have additional ingredients like confectioners sugar, margarine, almond bark, paraffin and other not so healthy ingredients.
I've been on a vendetta to cut sugar and artificial ingredients from foods yet keep them tasty, so was thrilled when our daughter "Boo" developed the idea for this healthy yet yummy creation.
She is known for making every recipe as easy as possible. We call her creations "Simply Boo." One day she wanted a peanut butter cup, so she simply melted chocolate chips, and spread a little in a paper cupcake holder, added a dob of peanut butter and more chocolate on top.  After a quick chill in the fridge, she had a delicious peanut butter cup that tasted even better than the store bought variety.
With a little tweaking, we came up with these delicious peanut butter bars that will fill that healthy chocolaty niche nicely. Best of all, they only use three ingredients, are diabetic friendly and are very quick and easy. Every time we take them to a church dinner, they are quickly eaten up!    (RECIPE TO FOLLOW!)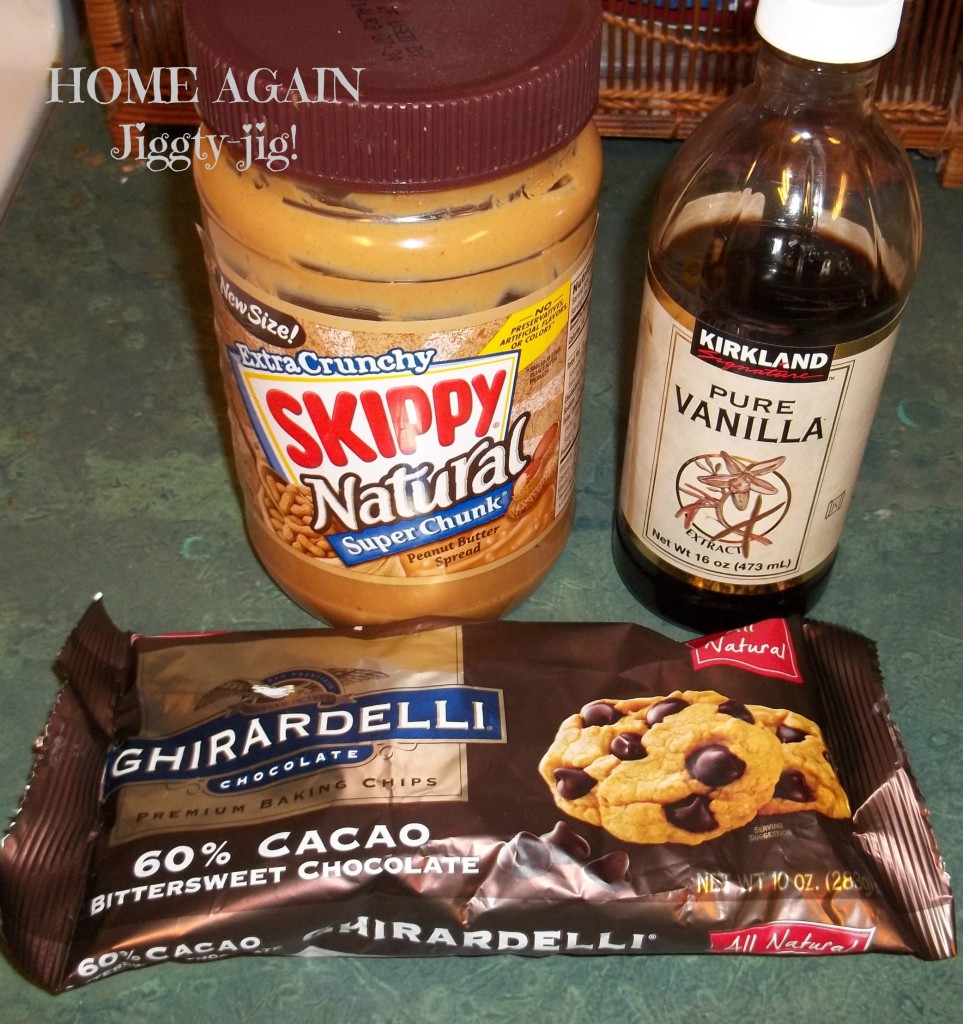 This post contains affiliate links.  See our full disclosure.
If you purchase anything using these links, I will earn a little money, and it will cost you nothing extra!


I've adapted her recipe to fit into a 8×8 inch ungreased cake pan.
EASY PEANUT BUTTER "CUPS"
All you need are three ingredients.
2 cups chocolate chips  – Bittersweet or sugar free (semisweet or milk chocolate if you aren't going very low carb)
1 cup natural peanut butter – Crunchy
1 tsp. real vanilla
Melt the chocolate in a double boiler on the stove, or on low power in the microwave.
Pour into 8×8 inch pan. Swirl in the peanut butter and vanilla.
Chill for at least half an hour. Cut with a very sharp knife. ENJOY!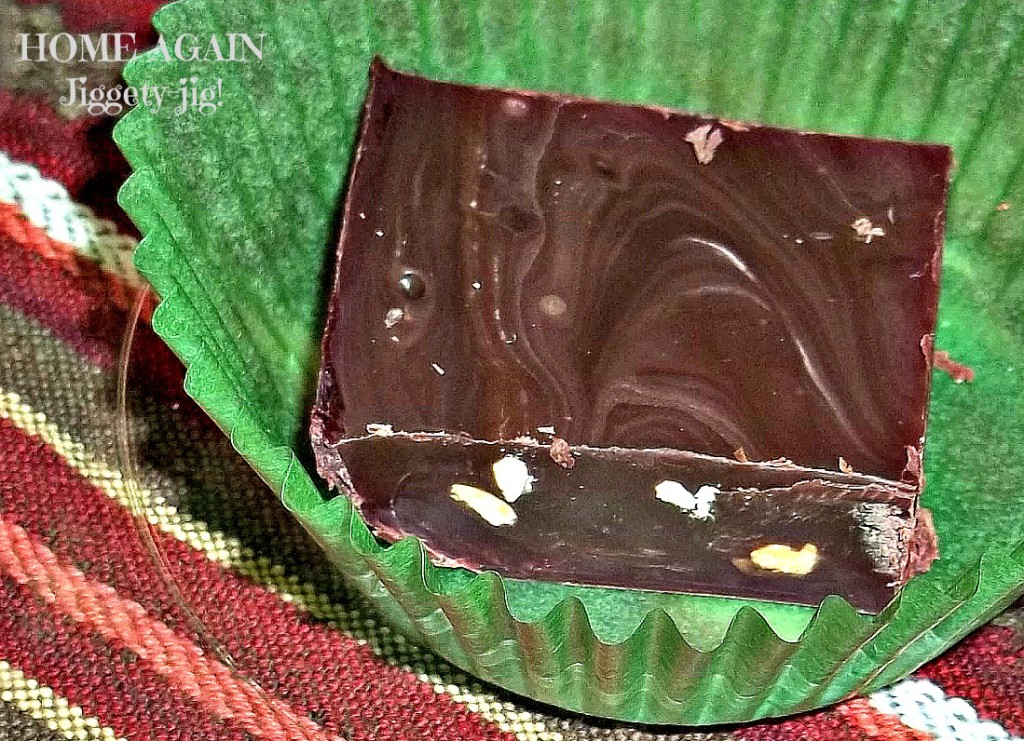 SIMPLY DELICIOUS PEANUT BUTTER "CUPS"