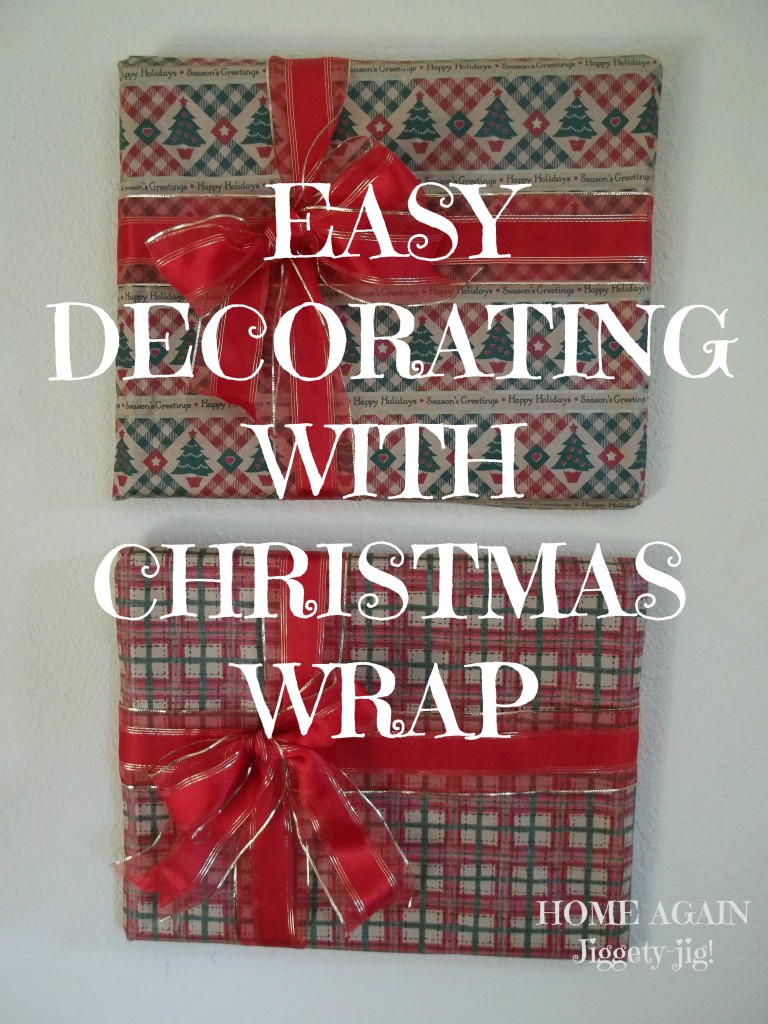 This post contains affiliate links.  See our full disclosure.
If you purchase anything using these links, I will earn a little money to help my family, and it will cost you nothing extra!
Years ago we made a cross country move right before Christmas.  We drove from sea to shining sea, leaving South Carolina on December 18th and arriving in Washington State on December 24th. There was no decorating that year, and I remember stopping at either a MacDonalds or Burger King, somewhere in the Midwest, and being almost awestruck by their simple wrapping paper decorations.  Over the years, we've used that clever idea to quickly decorate a space, when we weren't ready to pull out boxes of decorations.


THIS SIMPLE IDEA IS TO WRAP YOUR PICTURES  IN GIFTWRAP, TO LOOK LIKE A PRESENT.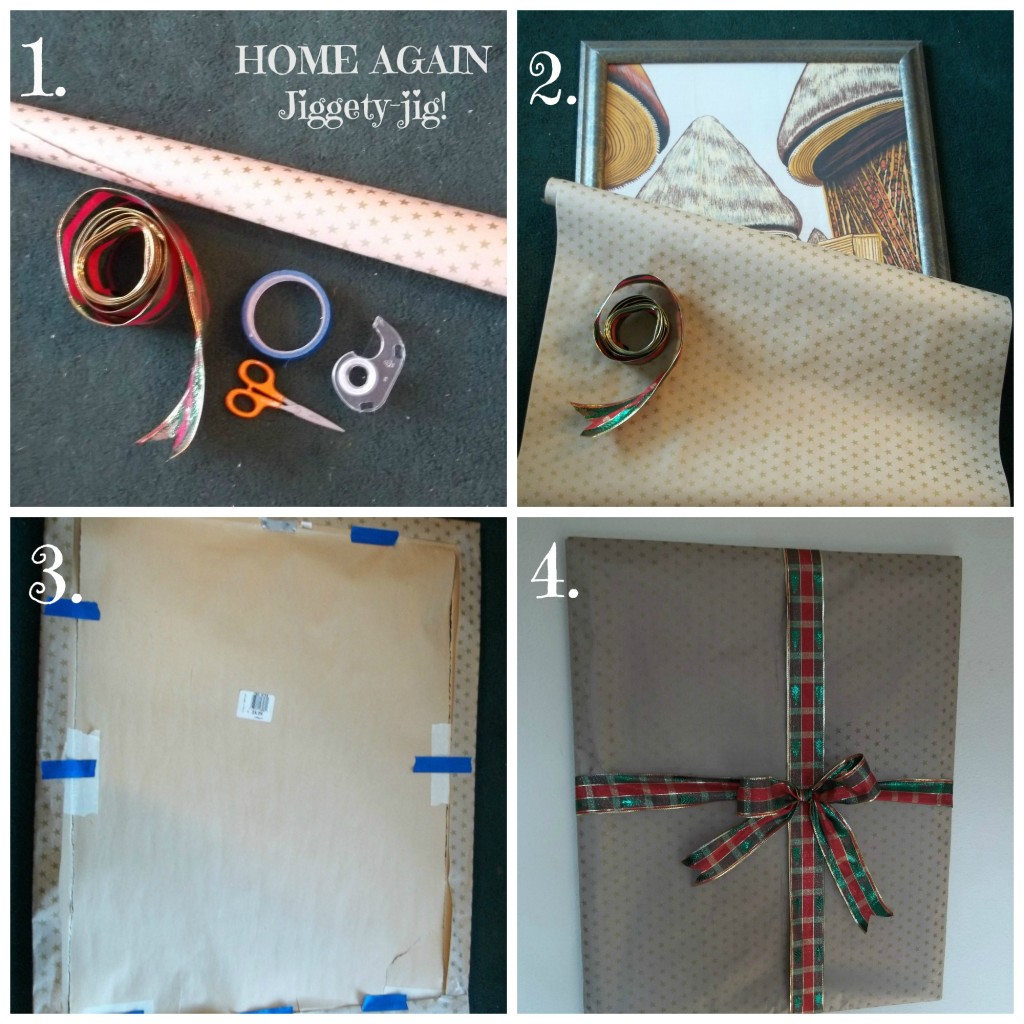 1. You will need wrapping paper, ribbon, scissors, masking tape and clear tape.
2. Cut your paper about three inches larger than your framed picture.
3. Lay the picture face down and tape the corners with clear tape, and the centers with masking tape, so as not to rip up the back of the picture when removing the paper later.
4.  Add your ribbon and tie a beautiful bow in the front. Hang it back up on the wall!
IT'S BEGINNING TO LOOK A LOT LIKE CHRISTMAS!
EASY DECORATING WITH WRAPPING PAPER