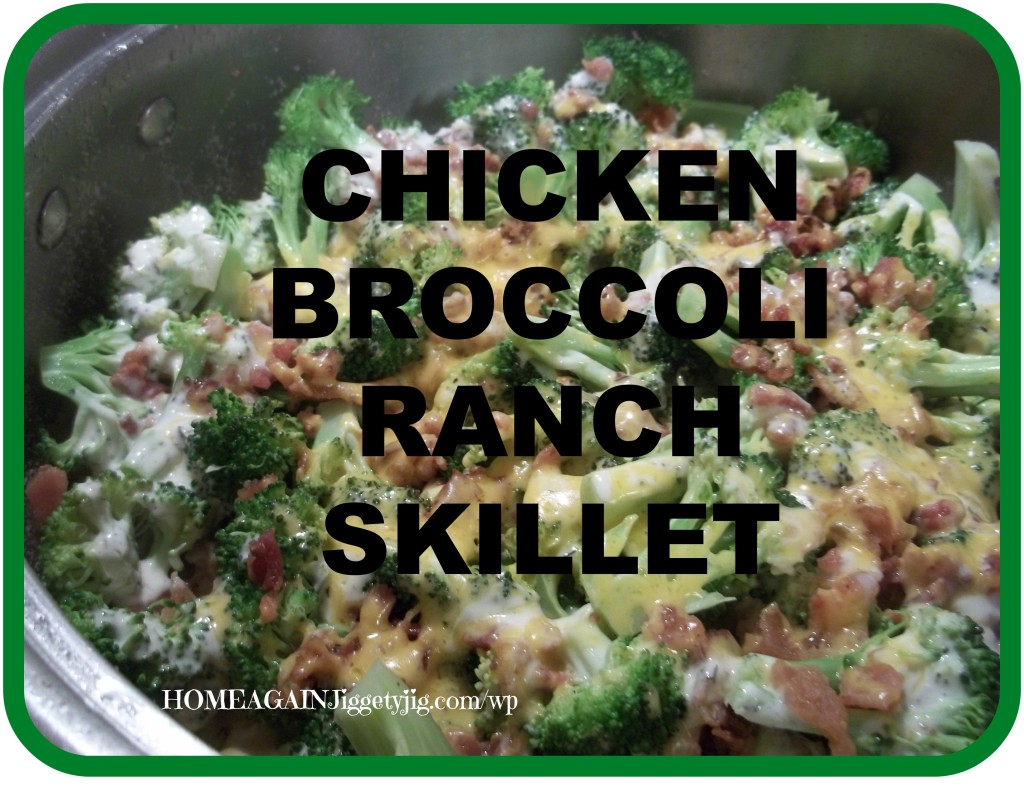 MAKE THIS ONE POT CHICKEN, BROCCOLI, RANCH SKILLET – TOPPED WITH BACON AND CHEDDAR CHEESE – IN MINUTES, TO SATISFY YOUR HUNGRY FAMILY.
1 pound chicken breast meat cubed
1/2 tsp. onion powder
1/2 tsp. garlic powder
2 tsp. butter
2 tsp. olive oil
1/2 cup water or chicken broth to deglaze pan
2 lb broccoli florets cut into bite sized pieces
1/2 cup quality ranch dressing  (NO msg or HF Corn Syrup) – or make your own)
1/3 cup cooked bacon, crumbled – about 6 slices (I buy precooked, real bacon bits at CostCo)
1 cup shredded cheddar cheese
(DIRECTIONS BELOW PICTURE)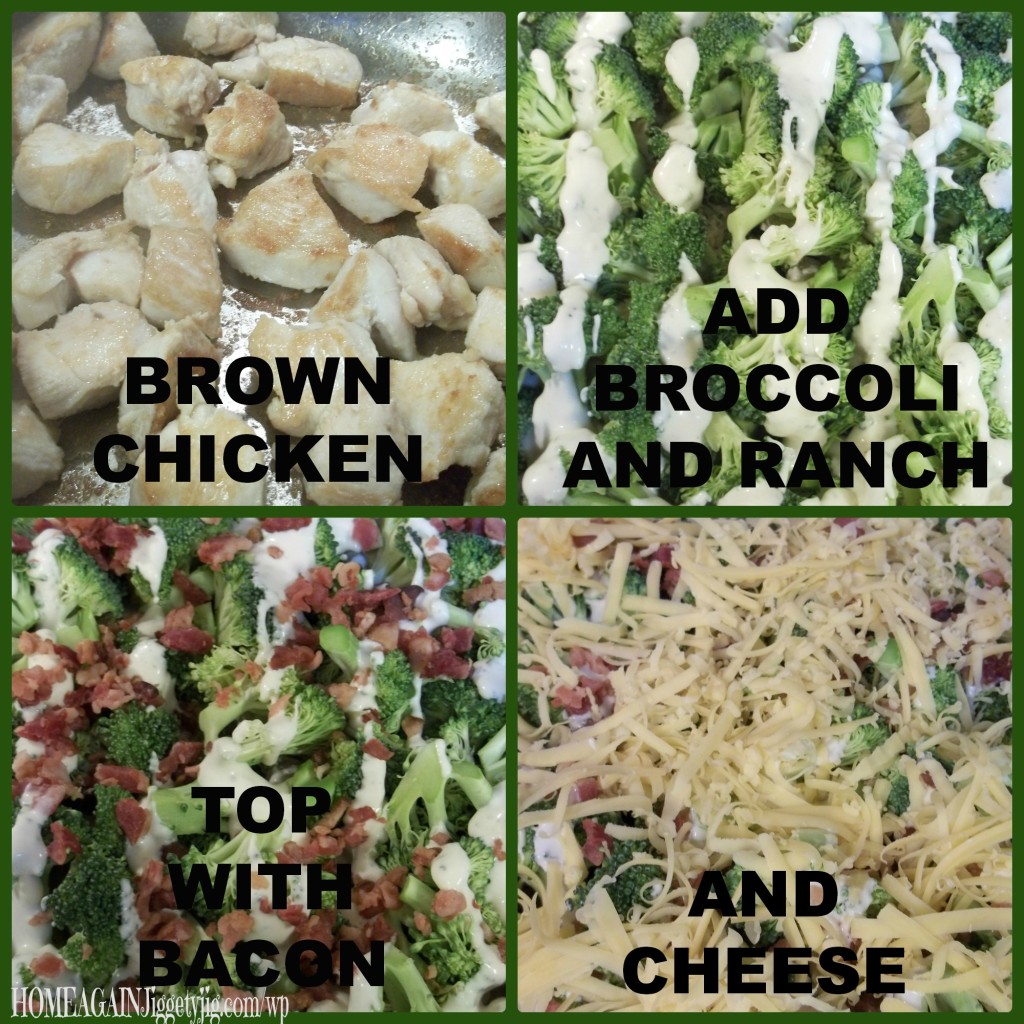 Melt butter with olive oil in large skillet, heated to medium high heat.  Season chicken pieces with onion and garlic powder, and saute until lightly brown.  Add water or chicken broth to deglaze the pan. Stir and cook for about three minutes.  Top with broccoli pieces, pour ranch dressing over broccoli and top with bacon bits and cheese.  Reduce heat to medium, place lid on pan and cook covered for five to ten minutes – until broccoli is tender but still bright green.
Serve with a tossed salad. You can also serve with brown rice or quinoa for those not counting carbs.
Here are twenty more one pot skillet dinners from blogging friends: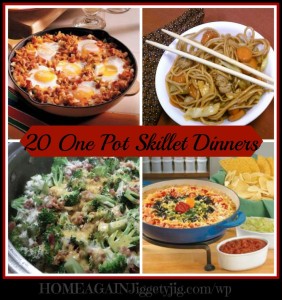 <a href="http://www.bloglovin.com/blog/11647217/?claim=cgsp3tp8xs7″>Follow my blog with Bloglovin</a>
QUICK CHICKEN, BROCCOLI, RANCH SKILLET!