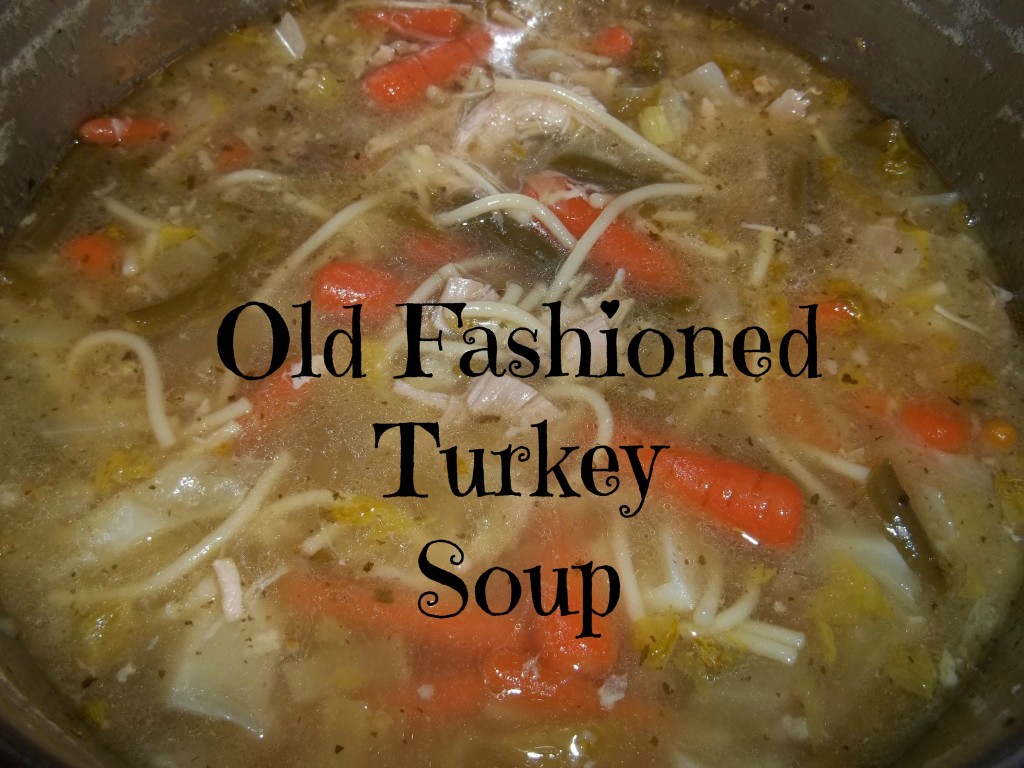 Several days ago I talked my brother in law, who lives two states away, through the basics of making his own turkey stock. After the stock was done, I left it in his capable hands, answering only a question or two to assist him in turning that rich stock into his own creation. He made a very tasty old fashioned turkey soup, and reported that even his teenage son enjoyed it.
Today I'm posting instructions at the request of my friend Amber, who asked me several weeks ago for a recipe to make turkey soup. Amber, there are a lot of ways to fix good old fashioned turkey soup.  My way is not the simplest, nor is it really a recipe but if you follow these straight forward, traditional directions, you'll have learned how to make a good stock. You will then have the basics for either turkey, chicken or beef soup, simply by using turkey, chicken or beef bones to make the stock or bone broth.
This post contains affiliate links.  See our full disclosure.
If you purchase ANYTHING after clicking on these links, I will earn a little money, to help my family and keep my blog going, and it will cost you nothing extra!
BEGIN BY MAKING A BONE BROTH:

To make old fashioned turkey soup, the first thing is to make a stock or bone broth.  You will need the leftover bones from your roasted turkey, along with any attached meat, and a large crock pot, or a big stock pot, for cooking on the stove. If you have any uncooked meat, such as the neck, you can use that instead of, or with, the leftover bones.  Place the bones from the turkey into the pot. This does not have to include every part.  I like to remove as much of the fat and skin as possible, others like to add it to their stock. Since I can rarely fit the large breast bone into the pot, after removing as much meat as possible from it, I discard whatever will not fit. Personally I do not use the giblets, which are the heart, gizzard and liver.
Fill the rest of the pot with water until all the bones are covered.  Season with any of the following: celery,  onion powder, garlic powder, salt, and dried parsley as desired. You can chop up onion and add it in with the bones, but we have an allergy to whole onions in our home, so do not use them.  Set the crock pot on low, cover and DO NOT lift the lid.  If you are cooking in a large stock pot, bring it to a simmer cover it and turn to medium low heat.  This now needs to cook twelve hours or overnight, for the most amazing turkey bone broth, simmer for 24 hours.  Expect your house to smell amazing!   I do not recommend cooking anything on the stove top overnight.
Once you have cooked it, for the appropriate time, it is time to strain it.  Using a large strainer placed over a big pot or bowl, slowly pour the contents into the strainer.  Return the strained broth to the crock pot or stock pot.  Skim off any excess fat, while the bones cool down enough to remove the meat.
This is YOUR BONE BROTH – OR CHICKEN STOCK. You can use it right away, refrigerate it, or freeze for later use.
If you don't have bones to make your own stock, you can use boxed or canned broth or, my personal favorite, "Better than Bullion," which is chicken broth made into a paste, and reconstituted with water. It has no artificial ingredients.  There are several varieties of "Better than Bullion," which include regular and organic chicken, beef and vegetable base. THIS DOES NOT PROVIDE THE BENEFITS OF A BONE BROTH, BUT IS EQUALLY DELICIOUS.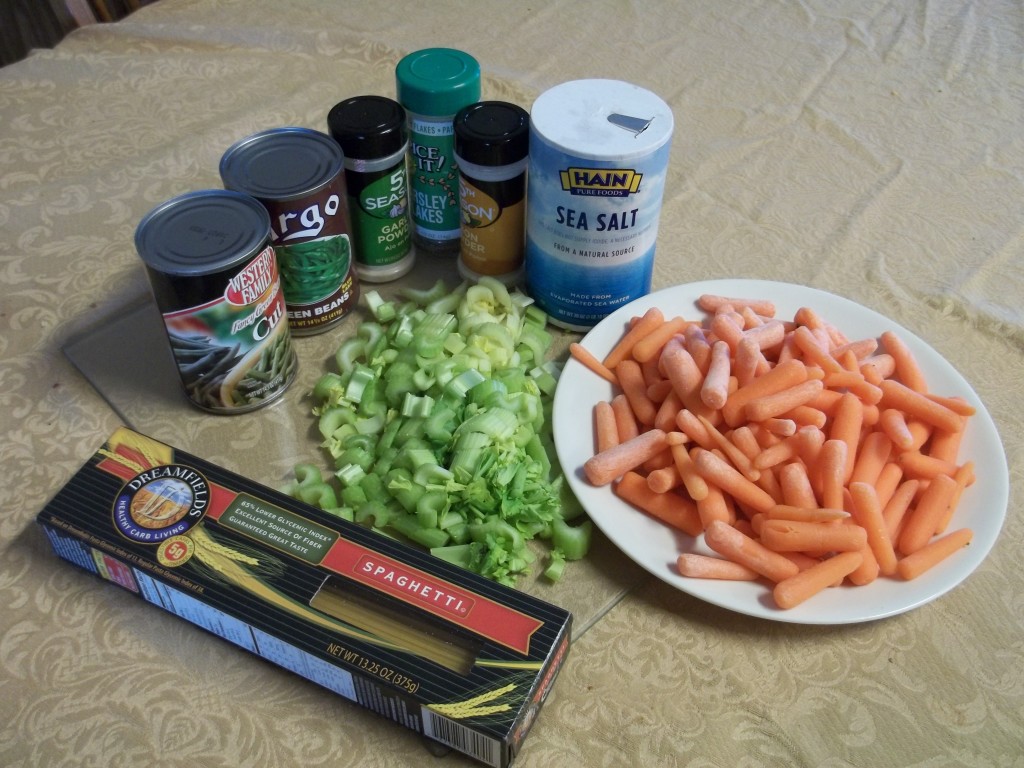 TO MAKE SOUP:
To the stock in your stock pot or crock pot, add your choice of vegetables. Because we try to minimize carbohydrates, I use baby carrots, chopped celery, green beans and rough chopped cabbage.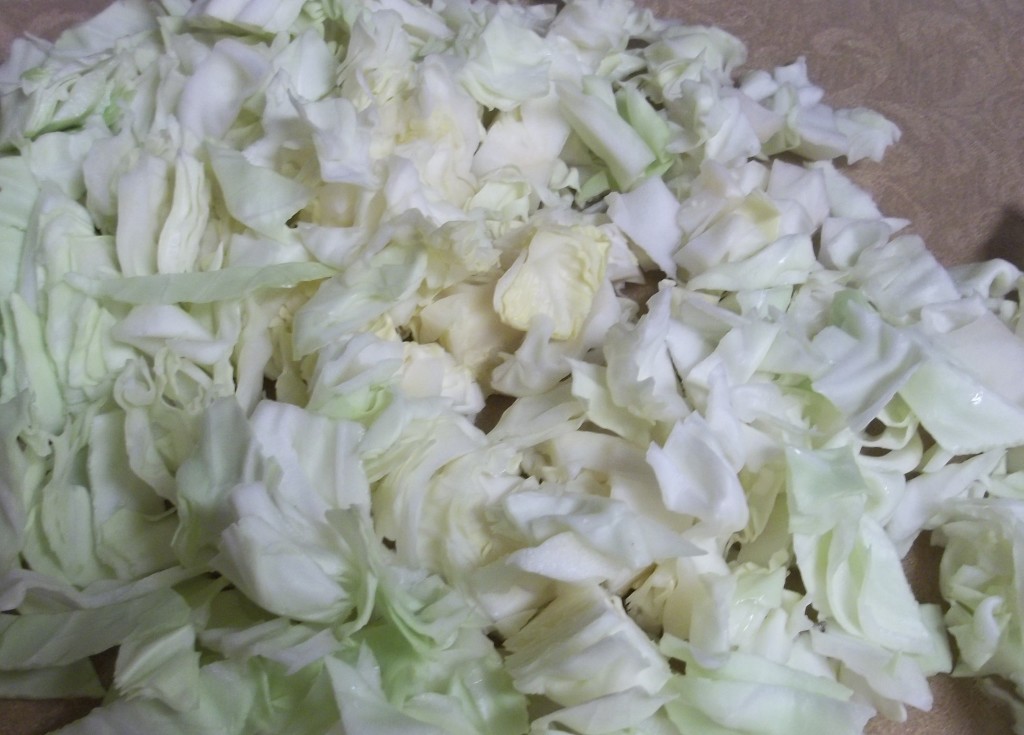 All of these can be added to the stock now, or you can wait a bit to add the more tender cabbage.  Taste YOUR broth and determine if you need to use more seasonings.  Add any onion powder, salt or other ingredients as needed. The flavor will not change much after the vegetables cook, you can add more seasoning later, but you cannot take it away. If you start with too much salt, you can end up with a real challenge.   Place the meat, you have removed, either back into the stock pot or into the refrigerator for safe keeping.
DIRECTIONS FOR CROCK POT COOKING:
The vegetables will take an hour to an hour and a half to cook, on high, in a crock pot. Here is the number one rule: Cover that crock pot. NO lifting the lid.  When you are within 15 minutes of being ready to eat, taste your soup again to determine if it needs any more seasoning, and to insure that your vegetables are done. When the vegetables are cooked through, add your noodles. To keep the glycemic count down, we use about half a box of Dreamfields brand spaghetti or Barilla Plus spaghetti, broken into shorter pieces. You can use any kind of pasta. Cover and cook until the pasta is done. Add the turkey meat that you have kept in the refrigerator. It will not take long to heat through.


ALTERNATE DIRECTIONS FOR STOVE TOP:
If you are cooking on the stove, your time can be shortened significantly.  You will be able to finish the soup in less than an hour. Once the vegetables are cooked, taste it one more time. Add your noodles, and in 5 minutes you will be ready to enjoy your turkey soup! It will be hot.  Stir in the turkey you have set aside. Put the lid back on. It will quickly heat up, and by the time you have gathered the family and prayed, it will be ready to eat.
Be careful how many noodles you add to the soup.  My brother in law will attest that they can quickly soak up the broth, and turn turkey soup into turkey stew.
Next time you make your own roasted turkey, save the bones and cook up a tasty stock. I am confident, that you Amber, or anyone else, can soon enjoy a bowl of good old fashioned turkey soup.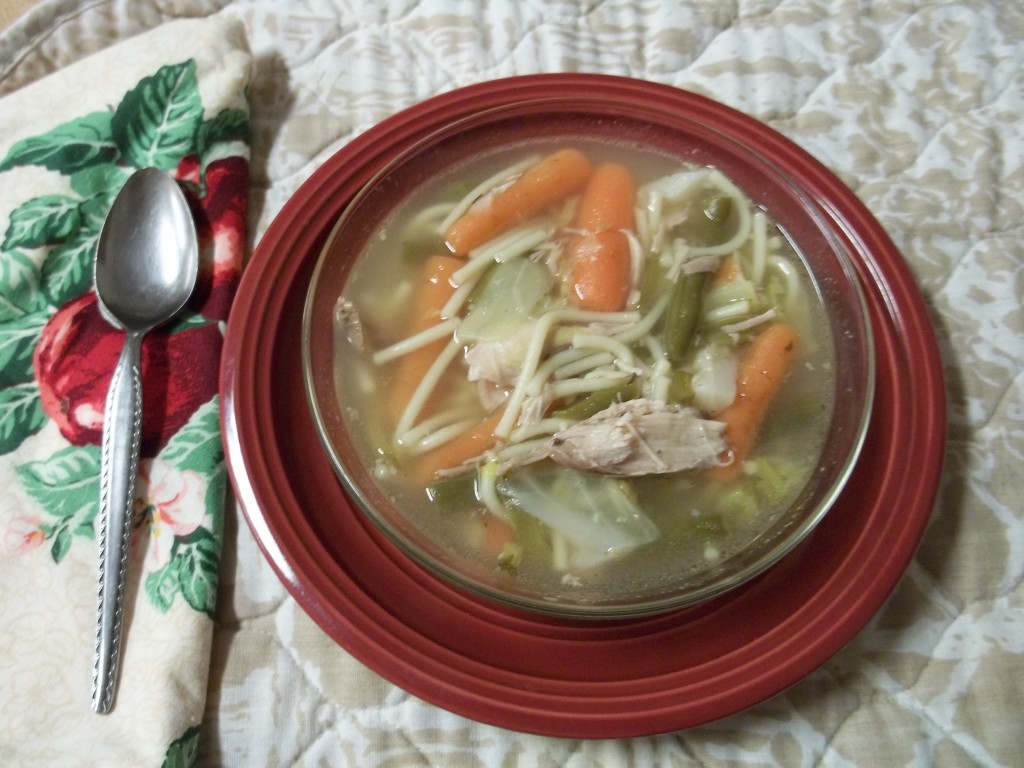 OLD FASHIONED TURKEY SOUP