Have you ever thrown out a gift with the wrapping paper?  Sadly, this has happened to our family two different Christmas times.  Once it was a beautiful Swiss knife, and another time it was a lovely pair of pearl earrings. Here's a solution that might just help prevent something like that happening to your family this year.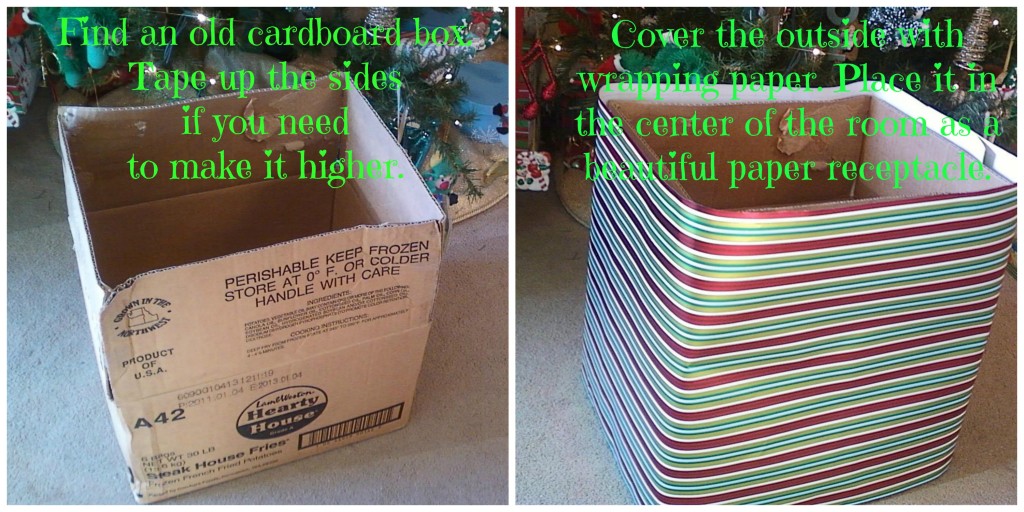 Find an old cardboard box. Tape up the sides if you need to make it higher.
Cover the outside with wrapping paper.  When you open gifts, place it in the center of the room as a beautiful receptacle for the discarded wrapping paper.