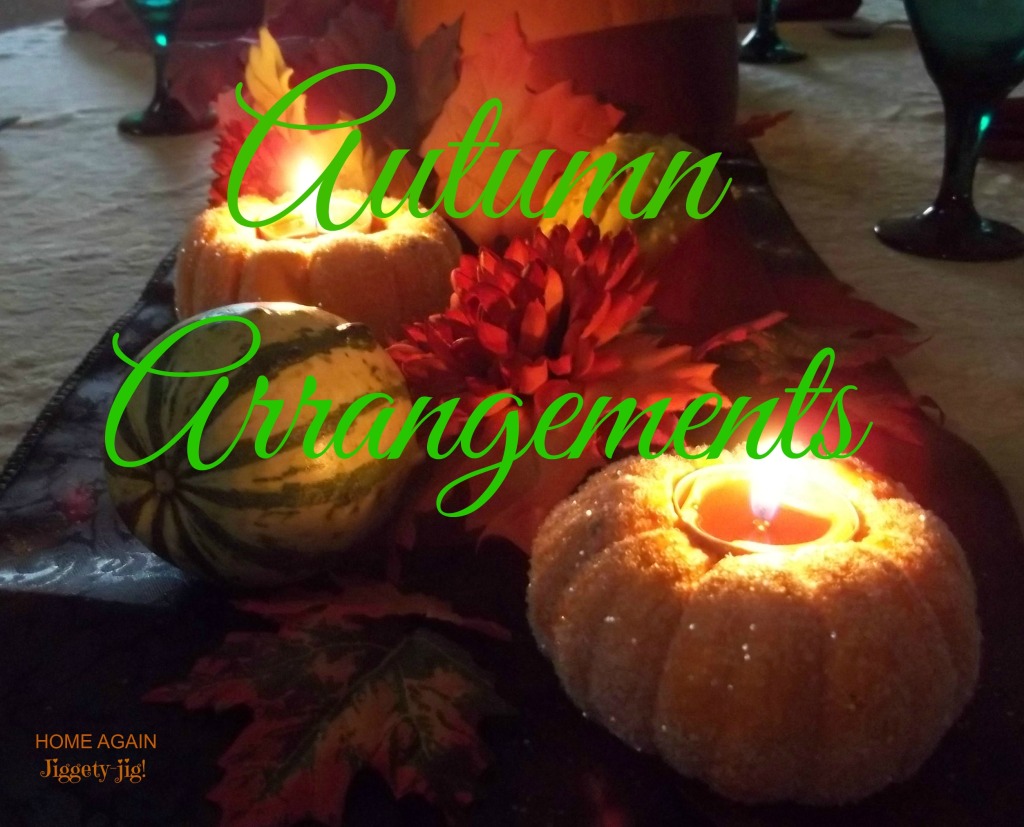 Here are a variety of simple arrangements and tablescapes from over the years, at our family home.
These will give you some ideas for decorating your home for fall.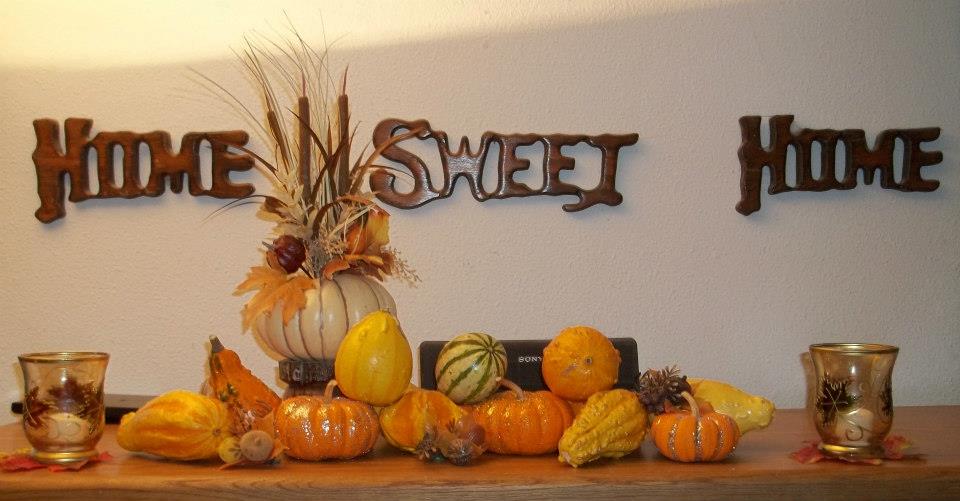 A variety of gourds and sparkly baby pumpkins, which were glittered by painting with white glue and sprinkling with clear sparkles, brighten the top of a stereo cabinet.  The "HOME SWEET HOME" wood letters have been a part of our family decor for more than twenty years.
The votive cups were on clearance for about fifty cents each at Rite Aid, and the white pumpkin with cat-tails was also from Rite Aid for about three dollars.
We simply added a couple of autumn picks and a put a silk leaf under each of the votives.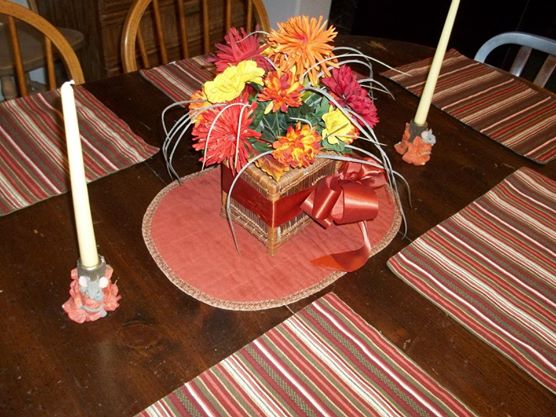 For this easy tablescape, we used an old square basket into which was inserted a block of floral foam.
Using wire cutters, I took apart a stem of silk Autumn flowers and arranged them in the floral foam.  A wide rust colored ribbon finished the look.
The cute candle holders have been in our family for years.  We added ivory tapers from Dollar Tree.
The striped placemats were a Goodwill find, and the oval mat, a handmade gift from my sister, Syl.
When we decorated the table for Thanksgiving we put the floral arrangement and candlesticks up on top of the Armoire,
which we use to store extra table linens and decorations.
We  added some pumpkin scented candles, and floral picks on top of a rust colored piece of calico.
The pilgrim turkey couple double as candle holders.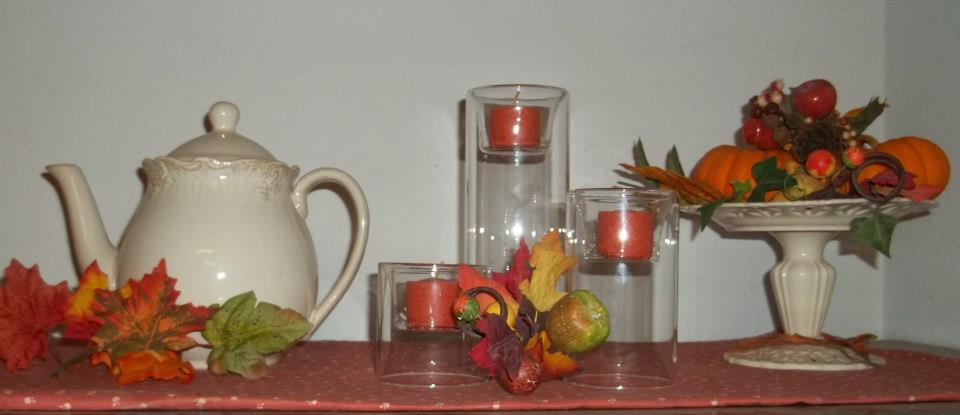 This is the same area with the cake stand holding some mini pumpkins and floral picks, before we replaced it with the table basket of Autumn flowers.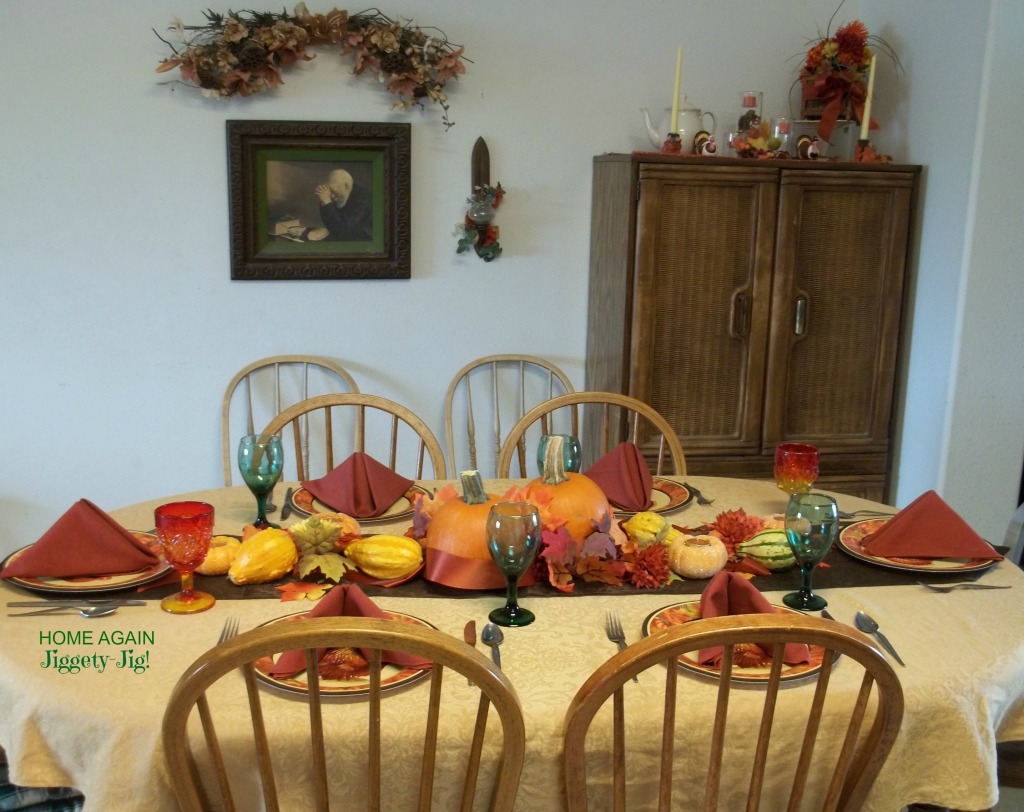 This is the Thanksgiving tablescape our daughter Beth arranged last year.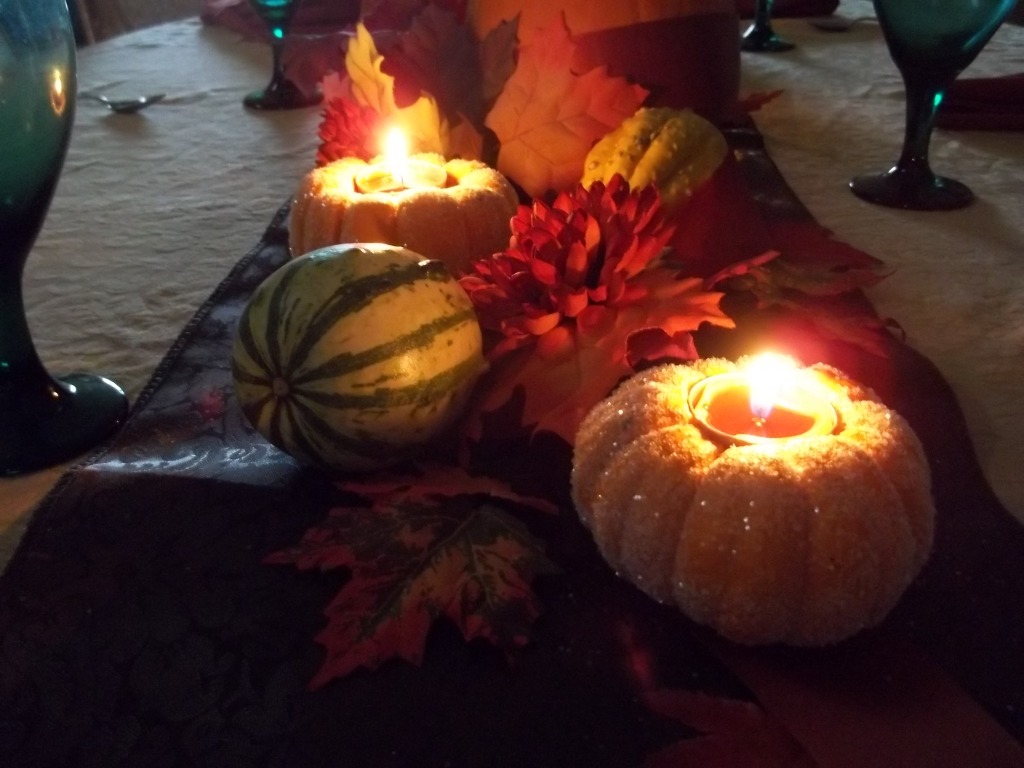 Here are some of the details from the beautiful table.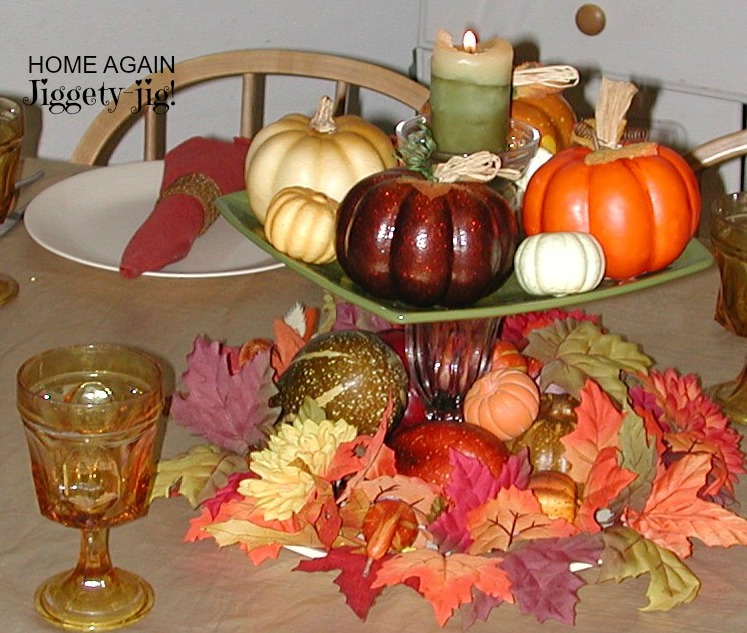 This is from a thanksgiving table from many years ago.  Directions for building the center arrangement are quite simple and available on a previous post.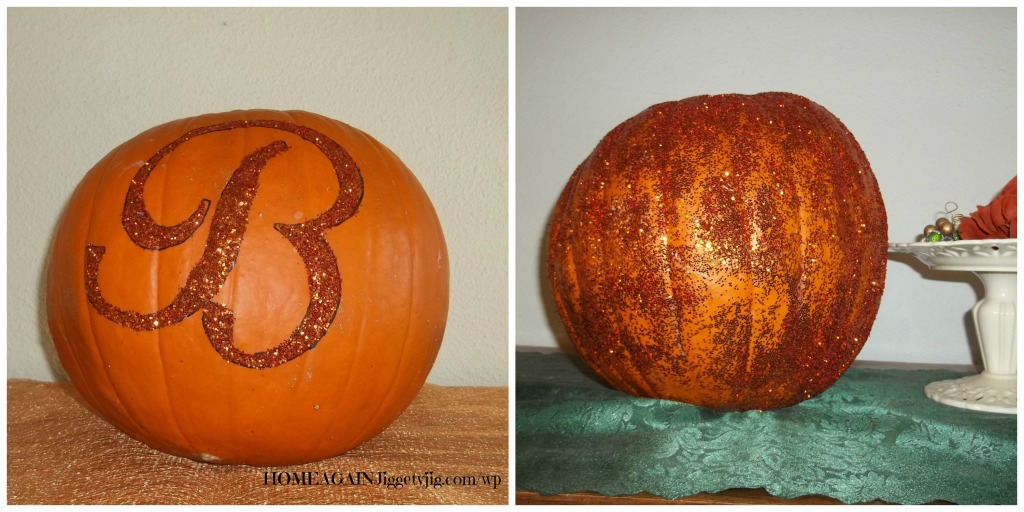 These large sparkly pumpkins will be our newest Thanksgiving decorations.
Beth painted both surfaces with white glue, completely covering the pumpkin on the right with sparkles while the glue was still wet.
The large pumpkin on the left was washed with in bleach water, painted with white glue, and allowed to dry. This preserves the pumpkin.
She used MS Publisher word art on card stock to make the large B, then used a sharp knife to make a stencil.  She used a black sharpie to outline the letter and a tiny brush with white glue to paint the details, shaking copper colored glitter on it before it dried.
Stay tuned to see how she uses them to decorate for Thanksgiving.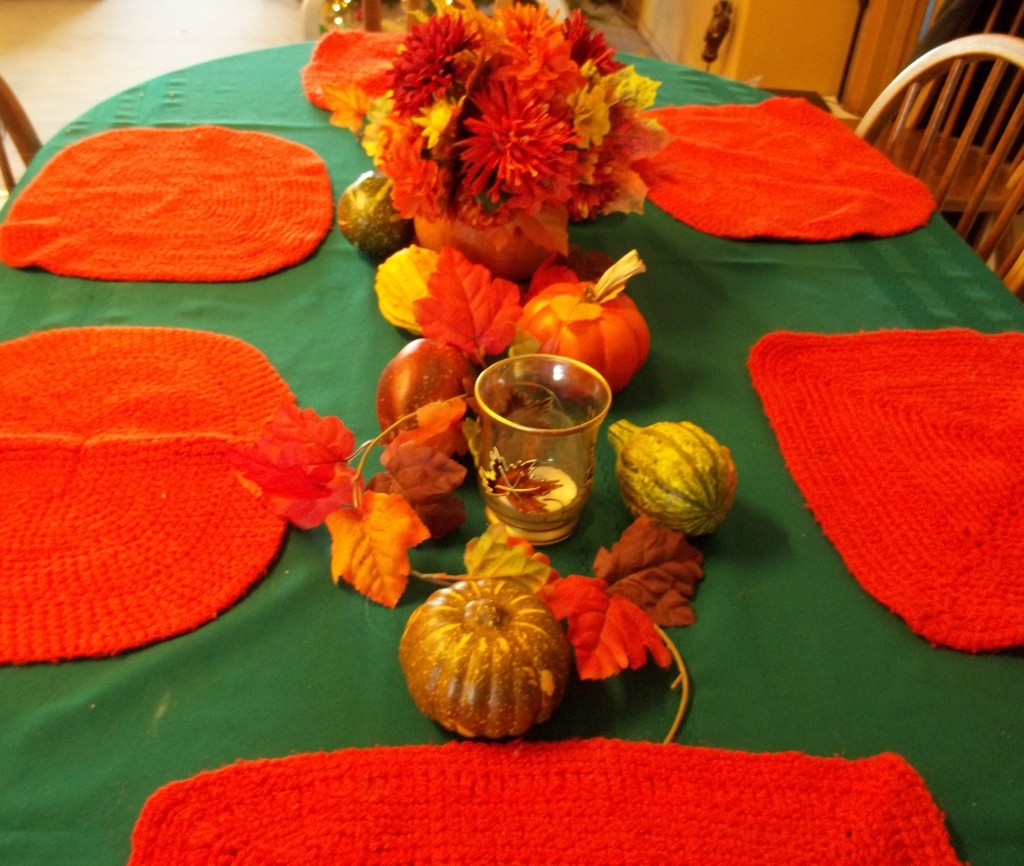 This bright table was intended to be a link between Thanksgiving and Christmas decorating.
Placing a hollowed pumpkin flower arrangement, and bright crocheted family heirloom placemats on top of a evergreen tablecloth,
allowed us to keep the Thanksgiving arrangement up for a few days as we decorated for Christmas.
AUTUMN TABLESCAPES AND ARRANGEMENTS