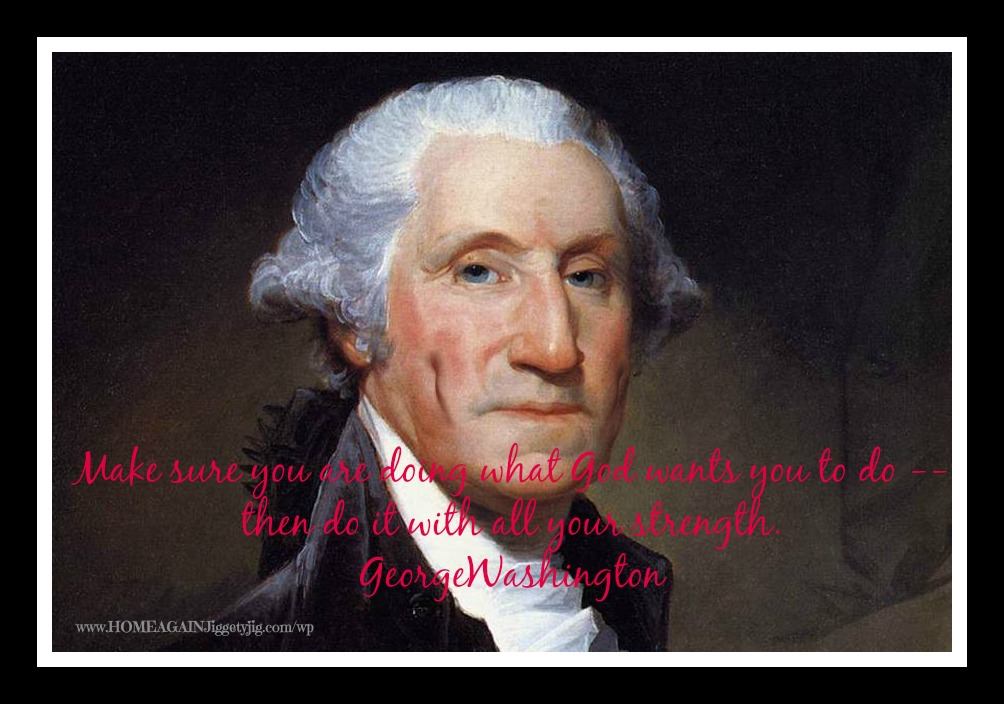 I live in Washington State, which was named after our first president.  His special day appears to have gone the way of most federal holidays, celebrating on a Monday.  "President's Day," has become a day for shopping and is generally celebrated by shopping some of the best sales of the year. Most of our Calendars say "President's Day." Students in schools study and celebrate many presidents before this observed day. Though George Washington, Abraham Lincoln, Ronald Reagan and William Henry Harrison were all born in February, a little know fact is that President's day still is officially "Washington's Birthday,"
"Contrary to popular belief, neither Congress nor the President has ever stipulated that the name of the holiday observed as Washington's Birthday be changed to "President's Day."
You sure don't see many calling it "Washington's Birthday" any more. I'm guessing it is because most simply don't know that the name never was changed, and some states may have legally stated that it be named "President's Day."
George Washington's birthday, February 22, will never fall on the date that has become the official federal holiday, which is the third Monday in February, therefore George Washington's birthday will never be celebrated later than February 21.  Somehow it has become politically correct to simply call it "President's Day," and though I feel that the presidents born in the month of February are worthy of special honor, you'll not find me calling it that.

The stories of Washington's truthfulness, as a boy, when he chopped at a cherry tree with his "little hatchet" and then admitted to his father "I cannot tell a lie, I did it with my little hatchet," may or may not be true, but you can still find lots of versions of it.
This may be why folks want to concoct a variety of cherry desserts in the middle of February though he likely wouldn't have had a cherry pie for his birthday, since the only cherries they could have found, in those days, in the middle of winter, were canned or dried.
"In his first inaugural address, April 30, 1789, Washington said:
'It would be peculiarly improper to omit in this first official act my fervent supplications to that Almighty Being who rules over the universe, who presides in the councils of nations, and whose providential aids can supply every human defect … In tendering this homage to the great Author of every public and private good, I assure myself that it expresses your sentiments not less than my own, nor those of my fellow-citizens at large less than either.
No people can be bound to acknowledge and adore the invisible hand which conducts the affairs of men more than the people of the United States. Every step by which they have been advanced to the character of an independent nation seems to have been distinguished by some token of his providential agency.
… we ought to be no less persuaded that the propitious smiles of Heaven can never be expected on a nation that disregards the eternal rules of order and right, which Heaven itself has ordained…' "
"In his Farewell Speech, Sept. 19, 1796, Washington said:

'The propitious smiles of Heaven can never be expected on a nation that disregards the eternal rules of right and order which Heaven itself has ordained. … Of all the dispositions and habits which lead to political prosperity, religion and morality are indispensable supports. In vain would that man claim the tribute of patriotism who should labor to subvert these great pillars of human happiness, these firmest props of the duties of men and citizens. … 
…reason and experience both forbid us to expect that national morality can prevail in exclusion of religious principles. It is substantially true that virtue or morality is a necessary spring of popular government.' "

WE COULD USE A FEW MORE GEORGE WASHINGTONS!

SO  . . . the day that so many call "President's Day" never officially got changed, and I for one will be calling and celebrating it as WASHINGTON'S BIRTHDAY!
Who wants some cherry pie?.
WHO KNEW? President's Day is still Officially Washington's Birthday!