A couple of weeks ago, at church, my sister walked up to me and, out of the blue, said something about how she had found a way to clean pans that had food burnt on to them. She said something about using vinegar and baking soda in a different way to clean it off.  I really didn't listen to her, and when she was through detailing the instructions to me, I let her know that I wouldn't need it, because I really don't burn food onto pans.
Well, you know EXACTLY what happened.  The very next day, while cooking a pot of short grain brown rice to make red rice for supper, I totally forgot about it and burnt that rice right onto the pan, leaving a blackened mess on the bottom.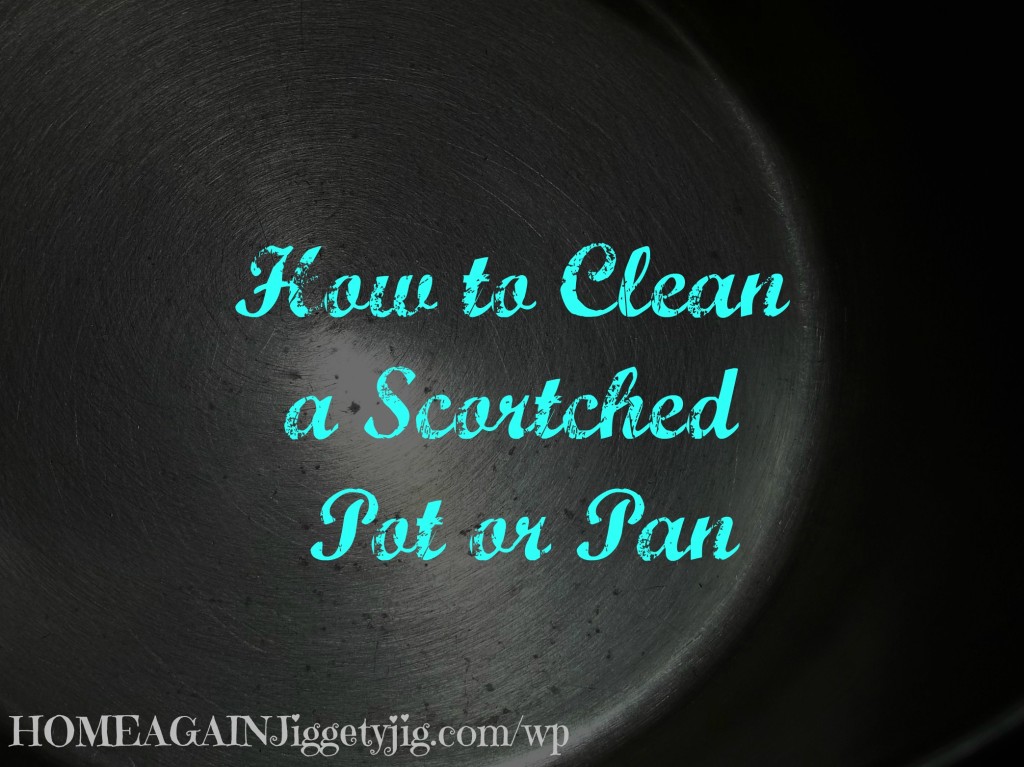 I wasn't about to call her. I figured that by removing as much rice as possible and then filling the pan with hot water, I could simply cook the mess away.  After simmering for a while, I managing to remove most of the large kernels with a metal spatula, then began scraping with steel wool and a "greenie"  and baking soda. It still was a mess. I put some vinegar in it and added a bit of baking soda, and scrubbed some more. The appearance improved, but there was still a blackened surface with rice shaped divots.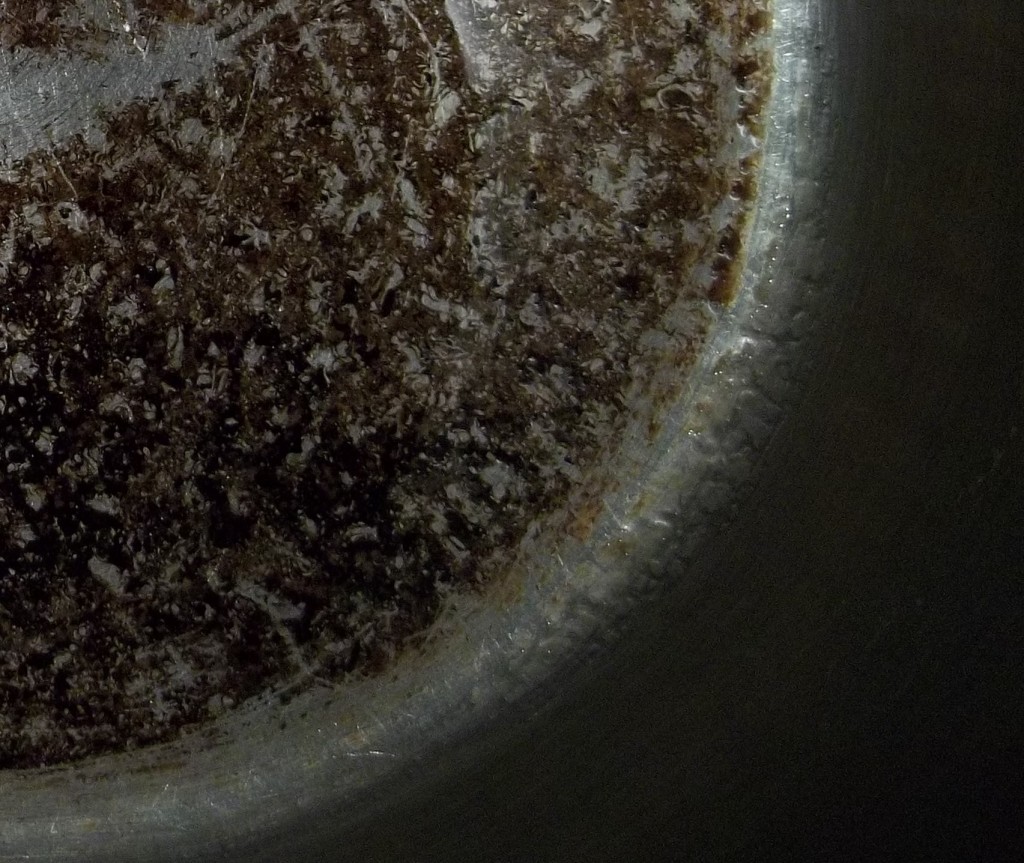 My daughters suggested that I could probably figure out something from the internet without letting their Aunt in on the fact that I, who HARDLY EVER burnt things, had made my pan into a burnt mess.  It did not help that this specific stainless steel pan, which had been purchased at a thrift store, already was slightly pocked. I felt threatened that the blackened bottom would remain so.
It was time to research the internet. After looking at numerous videos and many suggested ways to remove burnt on food, including Salt, Vinegar, Baking Soda, Hot Soapy water, Boiling, Steel wool, Bar keepers Friend and other stuff I now can't remember. It seemed that the best way would be to cover the bottom of the pan with white vinegar, bring it to a boil and add baking soda, before attempting again to scrub it away.
I poured enough straight white vinegar to cover the bottom of the pan about 3/4 of an inch deep, and then waited for it to come to a boil, which seemed to take an eon. I wasn't going to let that vinegar burn away, with a possible bigger mess. When it finally came to a full rolling boil, I added a couple of teaspoons of baking soda.  The scientist in me enjoyed that experience greatly, as it foamed madly away. If my kids were still school aged, I likely would have called them in to watch.  😀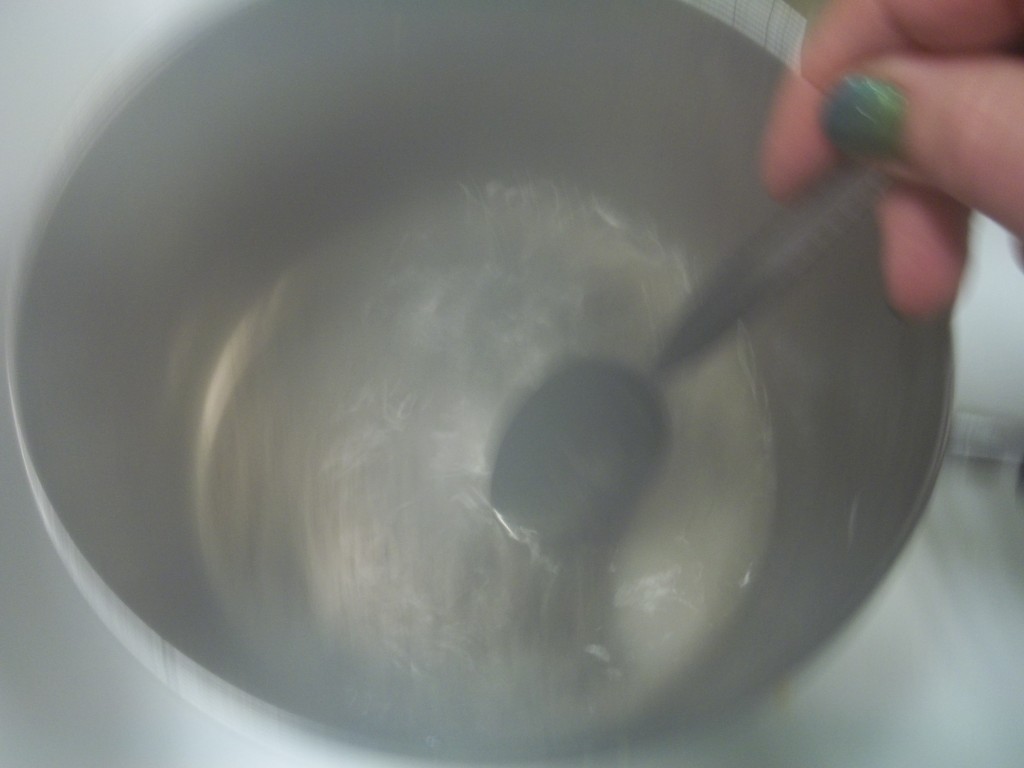 I then took the metal spatula and the remaining burnt layer began to lift.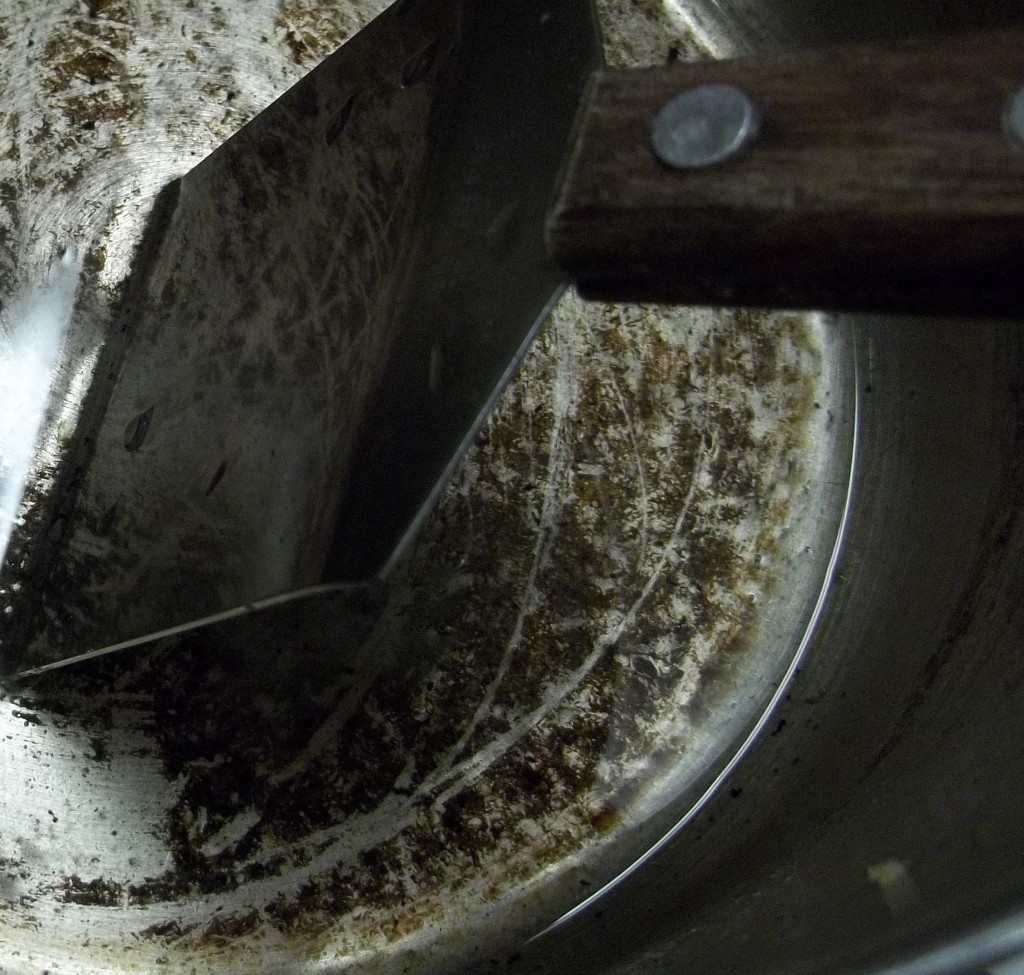 After I had scraped what I could away, I took a "greenie" covered soapy sponge on a stick and scrubbed it away.  It came up quickly.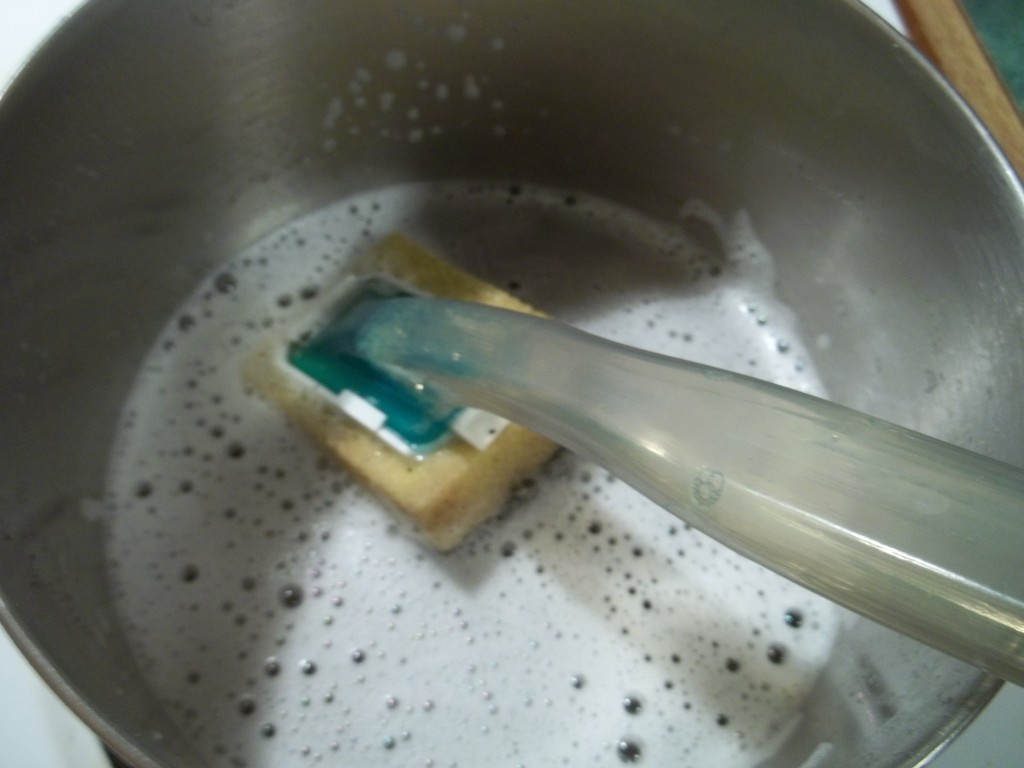 The bottom still looked a little pocked,which is really how it looked before I began cooking the rice.  Finishing with a little "Bar Keepers Friend" sprinkled in the pan, cleaned away any remaining grit, and the pan looked pretty good again.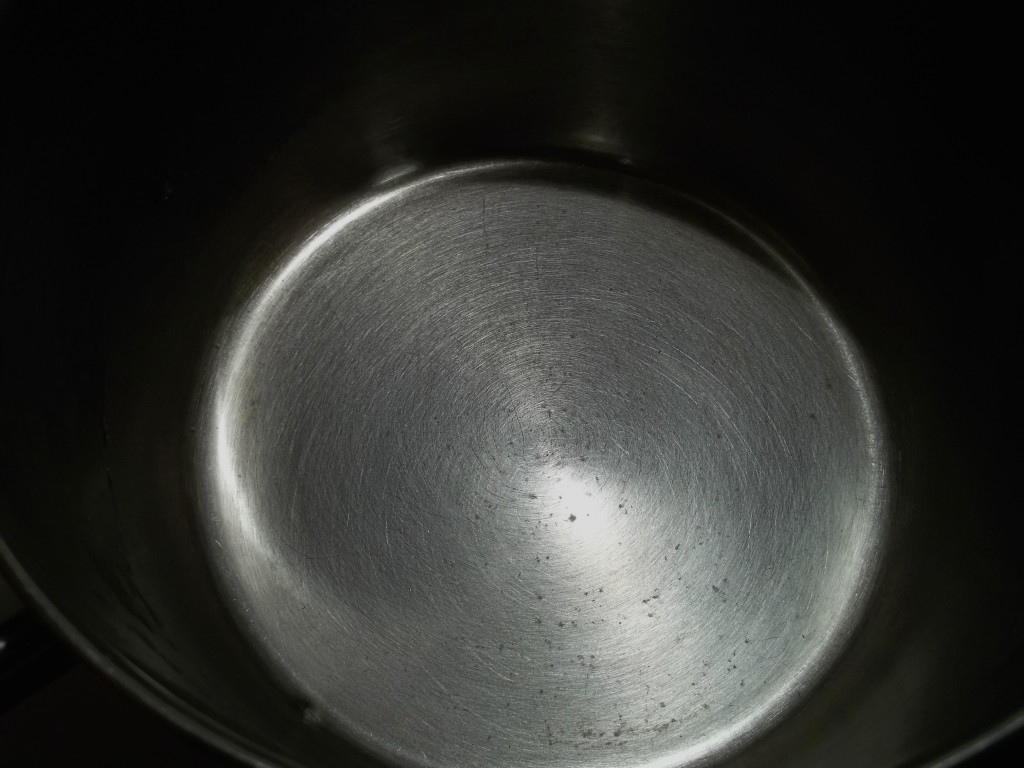 Now my sis' will never need to know.  You won't tell her will you?
'
Here's another cleaning tip for your ceiling fan!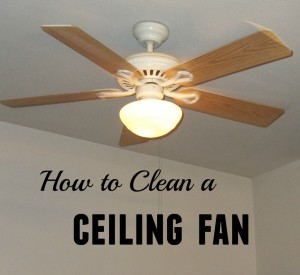 CLEANING A BURNT SCORCHED PAN