This is THE recipe!  You can fix your family a very quick, simple and deliciously healthy Alfredo sauce. As a bonus it is also Low Carb, and lower in fat than other Alfredo sauces.  All you do is blend, heat and eat.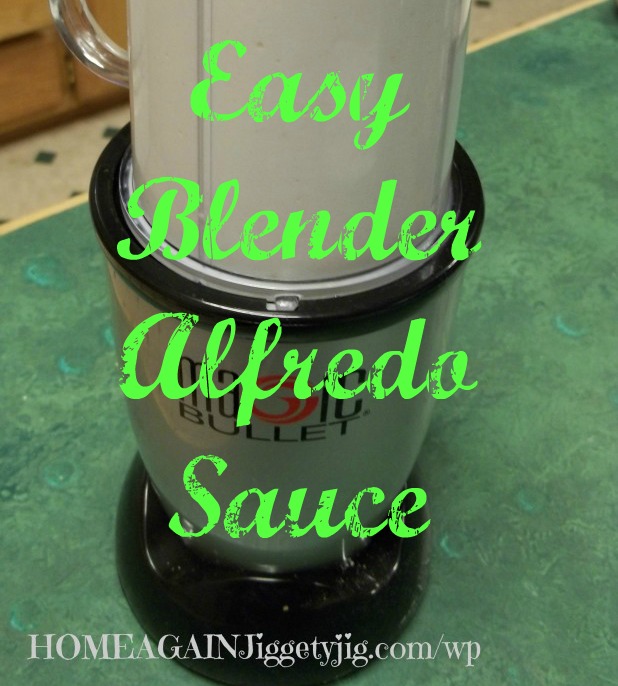 We eat a lot of Alfredo sauce, and I've been so disappointed with other recipes not only involving a bunch of ingredients, but being very oily. With this easy four ingredient Alfredo sauce, if you have any leftovers, they will be just as yummy upon reheating. It is quick and so good, without the grease of other Alfredo recipes.

RECIPE:
Makes about two cups:
1  8oz package regular cream cheese (You can use light, but I'm not sure how it would turn out with  "fat free")
3/4 cup chicken broth ( I use 1 tsp "better than bullion" chicken paste mixed with 3/4 cup water)
1/2 cup parmesan cheese (YES, the kind in the green shaker bottle is fine)
1/2 tsp. garlic powder or 2 garlic cloves (not the entire bulb)
Place all ingredients in magic bullet or other blender.  Blend on high for about 30 seconds.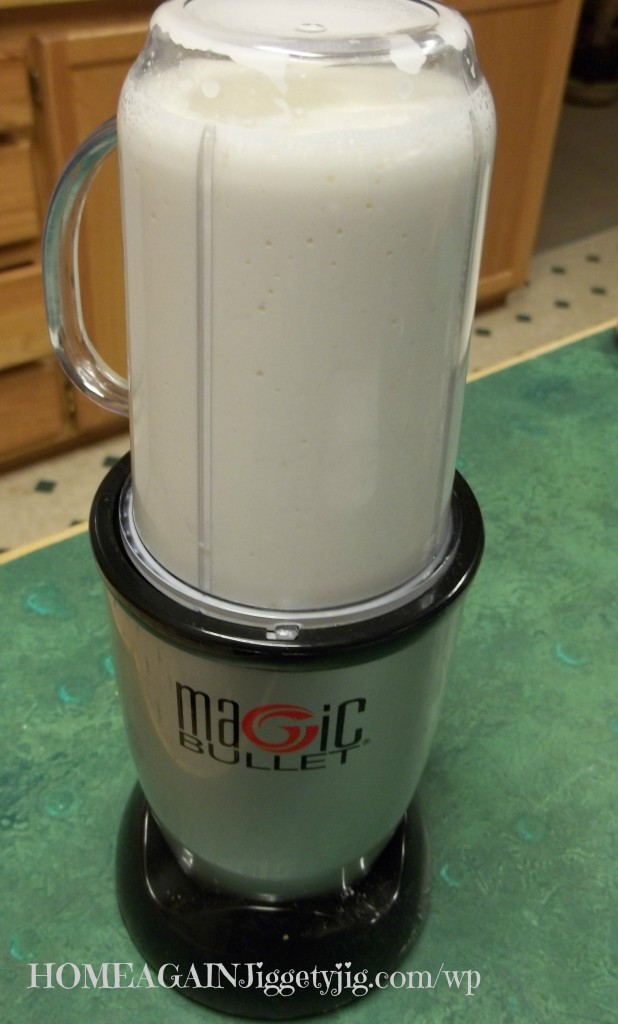 Place in sauce pan on medium heat until mixture is heated through. In this case, I browned chicken and then heated the sauce with it.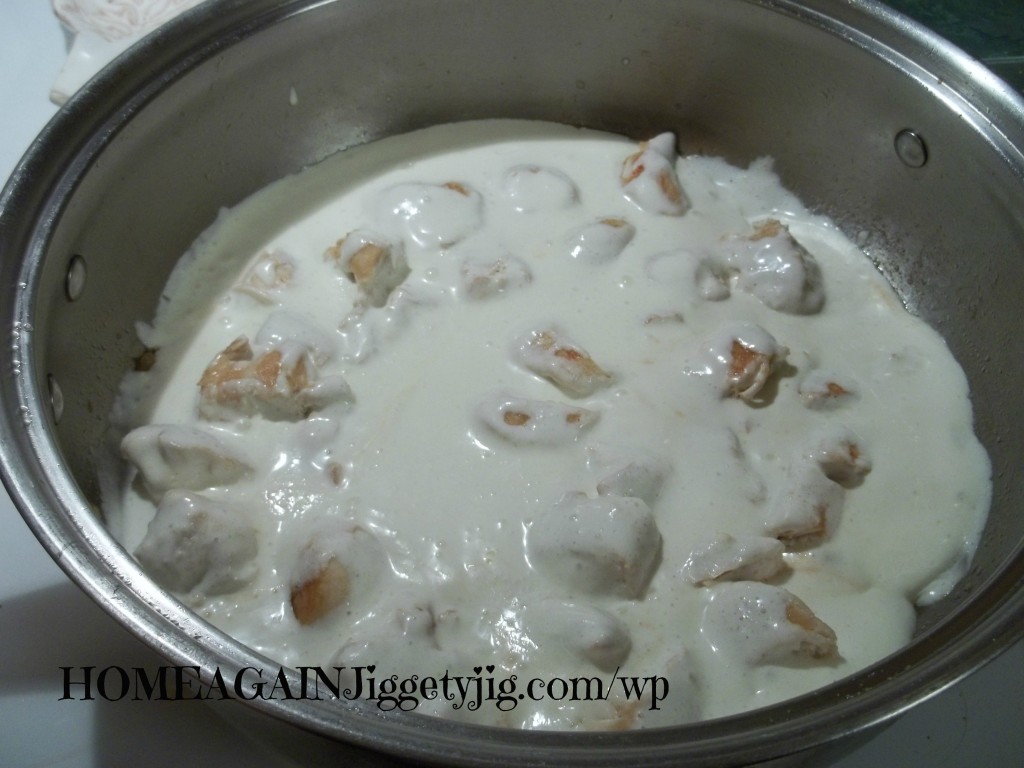 Serve plain, as a sauce for Pasta Primavera  or over cooked chicken.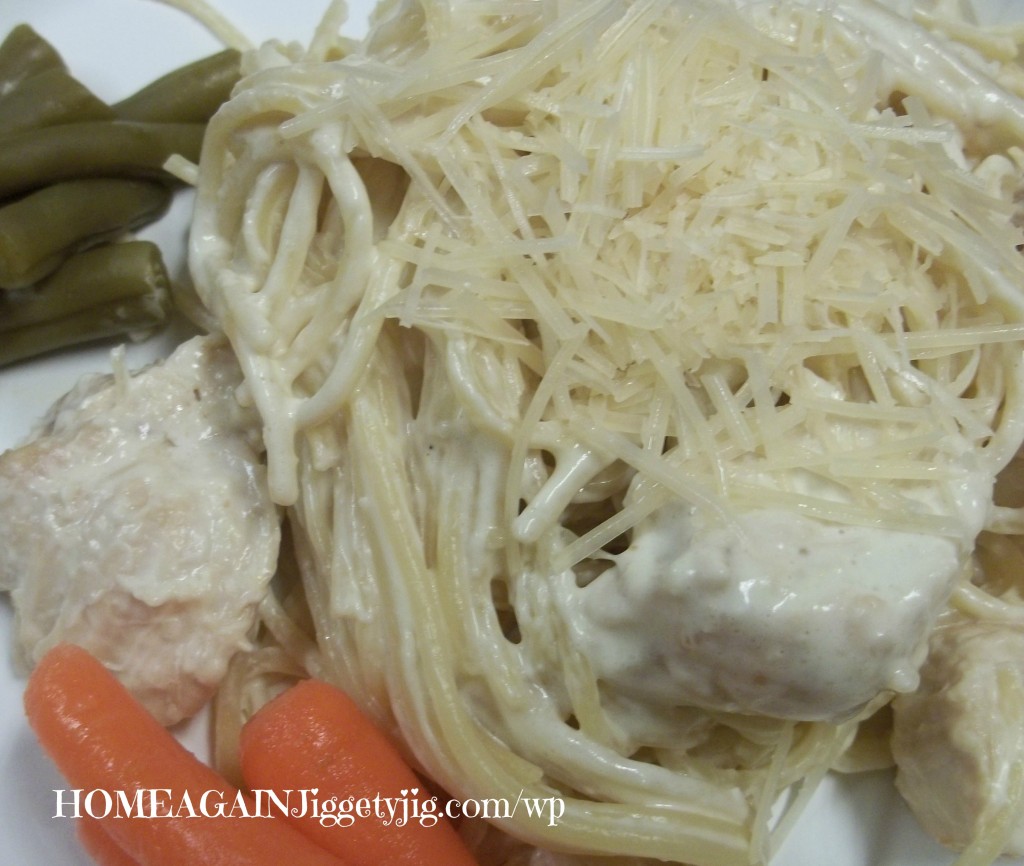 You can serve it on your favorite pasta.  We serve it with Low Carb pasta from Dreamfields. Here is an expose on that product. If you eat it, try checking you blood sugar an hour after to see how it affects your body.  Some find it does not raise their blood sugar and some may find that it reacts similarly to regular pasta.  Remember, cook it only to the al dente stage (firm to the teeth) and avoid leaving it in tomato based sauces.
I discovered this basic recipe to make Alfredo Sauce from an old Kraft food magazine, and adapted it with the blender for use in any recipe requiring Alfredo sauce.
Linking up with Homestead Blog Hop, The Weekend Social, Lets Get Real,
FOUR INGREDIENT BLENDER ALFREDO SAUCE