Sometimes it seems that no matter how careful we are, we still run out of money before we run out of month. We have to pay our bills and eat, which takes a lot of money! Wouldn't it be awesome to save so much money on your shopping needs that you'll still have money in your bank account at the end of the month? This month, these March shopping tips can help you get there!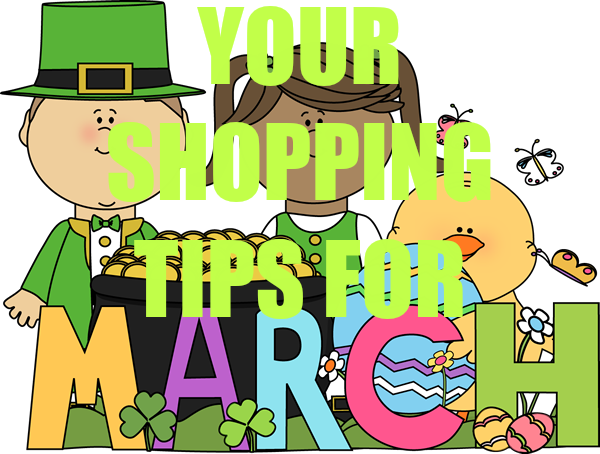 This post contains affiliate links.  See our full disclosure.
If you purchase ANYTHING from Amazon, after clicking on these links, I will earn a little money to help my family and keep my blog going, and it will cost you nothing extra!
MARCH IS FROZEN FOOD MONTH:
Each year during the month of March, manufacturers go all out to promote frozen food sales.
HERE IS HOW YOU BENEFIT: The manufacturers give retailers special low priced deals in exchange for grocers agreeing to post special advertisements with their sales ads. The grocer's prices to you will be lowered throughout the month. You can amp up your savings by watching the grocery ads for sales and then "stacking" them with coupons which will be available in Sunday newspapers, online, and on your smart phone. You can double or triple up on savings by "stacking" savings. Use your newspaper or smart phone coupons along with in store coupons and sales prices to save a lot of money. Smaller grocery chains and local grocers are often likely to offer some of the best savings this month.
Since my family's goal is to eat "real food," I recommend stocking up on real food items, such as frozen fruits and vegetables, fruit juice concentrates, frozen chicken, hamburger patties, and other non processed foods.
Ice cream is also a "frozen food." Wouldn't it be nice to be able to buy some without spending a fortune? With all the available sales this month, you won't have to!
WARNING: Before you buy a boatload of frozen food, be sure that you have the freezer space to store it, because there are limits to how long you can keep foods in your freezer. 
As a bonus, "Easy Home Meals" has a $10,000 March Frozen Food Sweepstakes you can enter again this year. This isn't an affiliate link. I'm just letting you know about it, because I like you!
SEASONAL PRODUCE:
If you want to get the best produce for your money in March, and save money doing so, "In Season" produce offer you the best buys. These includes asparagus, artichokes, strawberries, cabbage, avocados, mangoes, pineapple, broccoli, cauliflower, mushrooms and all manner of citrus fruit. Spring salad greens will be arriving too. It always is a good time to buy bananas and carrots.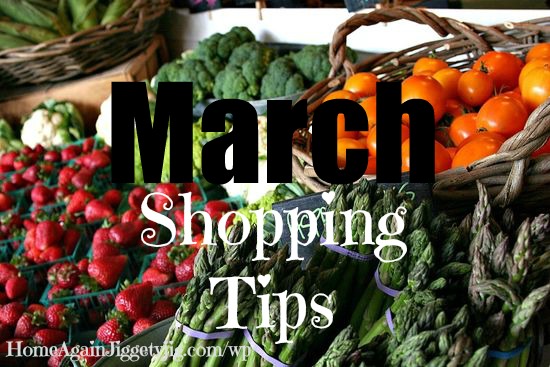 ELECTRONICS:
A ton of new phones traditionally come out in March.
You'll find new models from virtually every company.
There are still many "new in box" older models of cell phones for a lot less, which will likely be reduced further when these new models come out. Don't forget, they were brand new not so long ago, So keep them in mind if you need to replace your cell phone.
SPECIAL DAYS = SPECIAL SALES:
Last month I pointed out that February is a star with the biggest number of special sales.  March has plenty of sales events too. You'll still find sales on mattresses and furniture carried on from the Presidents sales of February. Other special days include Saint Patrick's Day and "March Madness"  These are great money saving opportunities to keep in mind.
SAINT PATRICK'S DAY:
Looking to save some green?  Saint Patrick's Day, celebrated March 17 – has all the Green your heart desires, it's also a great time to find really good prices for corned beef, cabbage, potatoes and carrots. You'll also find all types of sales and coupon code deals related to Saint Patrick's day. You'll find specials on gym memberships and both retail stores and online retailers will have special sales.
MARCH MADNESS:
Even though the Super Bowl is long past, there are great opportunities to save money again on snacks and TVs, with the multi week  "March Madness" televised college basketball tournament.
This event starts Tuesday, March 13 and will end on Monday, April 2 . Three weeks of sales include all manner of snack foods and "soda,"  "pop,"  "cokes" – or whatever you call soft drinks in your neck of the woods, and other specials.  While you're at it check out these recipes for delicious low carbs snacks.
The biggest shopping buys during this televised basketball tournament might just be large screen TVs. Expect to find brand name 55 inch televisions for around $500. Five years ago you'd be hard put to find them for less than $1000!
EASTER


Easter actually comes on April 1 this year. I'll be giving you some shopping tips – as we get closer, so you can save a lot!
When shopping online, check out coupon codes for as much as 50% off your purchase and even free shipping. My favorite spot is Ebates.com because it also gives you money back from every purchase.  Use this link to sign up and save.  After your first $25 purchase, you can get an additional $10 back if you sign up on the link provided below.  I'll also get compensated for referring you. Affiliate link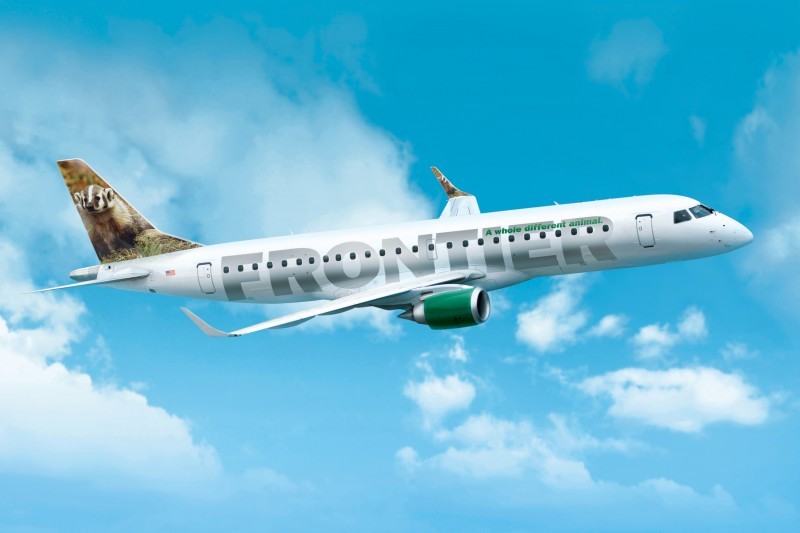 TRAVEL:
When you get your tax refund, the temptation is to spend it on everything you've been wanting all year.  When it comes to travel, a little planning can save you a LOT of money.
Last year I was so impressed to find many flights for $29 each way. This year they have an even better deal!  As I write this, Frontier Airlines is offering a $19 special, one way deals, to and from certain cities – restrictions apply.   Most of this is for springtime travel, but other flights are for mid summer trips. Southwest Airlines currently has $59 one way flights to certain cities. Last year these prices were identical.  Airline tickets are actually at their lowest prices in more than ten years.
If you have plans for summer travel, March is a great month to pick up tickets. You must buy your tickets from their own website. Southwest, your bags fly free, AND if you later find they have a lower price, you can change your tickets at no extra charge. You might want to go to both airlines' websites to sign up for emails, and get all their special offers sent to your in box. When you buy your tickets, you'll also have the opportunity to add hotel rooms at discounts.  Remember hotel prices go up starting Memorial day weekend.
You can also get Ebates money for staying at Trip Advisor Rentals and hotels. (see link above picture)
If you've been waiting for big discounts on cruises, now just might be your time to book one.
The price for gasoline is still amazingly low. Not only will you be able to drive more, but you might want to plan a road trip soon. When planning your future road trip, take into account that hotel prices will rise beginning with Memorial Day weekend, but sometimes you can plan your trip to combine airline tickets and hotel rooms for better deals.
AND if you are going to do all this traveling, you'll need new luggage, March is the best time of year to buy it. (see Amazon affiliate link above)
CLEARANCE:
All Winter clothing which includes coats, scarves, mittens, sweaters, gloves and boots are on clearance in March. Winter athletic equipment and clothing, if you can find any left. We had a pretty gentle winter in Central Washington, so if you are from this area, you may be able to find super deals this year. Don't forget to look for coupons in your newspapers and other savings codes to use with these clearance deals, and you are likely to still be able to find them online.
Clearance on winter goods like snow shovels, snow blowers, heaters, blankets and ice melt may have started in the warmer parts of the USA, but some areas of the country are still needing them right now, and there may be short supplies in those areas.  It won't hurt to look, though.
SEEDS AND GARDENING TOOLS:
If your part of the country has escaped the throes of Winter, you might be able to get some sales on garden supplies. Living in Central Washington, with snow suddenly back this week, the sales may not start 'til closer to April, though if you want something to plant in the cooler ares,  primroses or pansies, are available right now. Do buy your seeds right away to plant for your "starters."
Here's hoping my shopping tips make your shopping experience a whole lot nicer in the month of March, and you'll find a lot more money in your bank account when April comes along!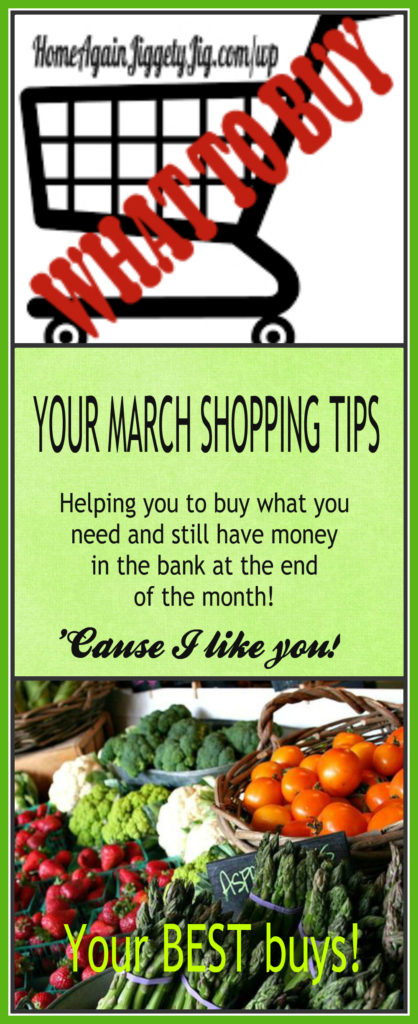 Marjie Briggs is a family and consumer scientist who loves to help you save money, and blogs at: Home Again Jiggety-jig! 
WHAT TO BUY – Your Shopping Tips for March