I thought that it might be fun to show some great uses for Christmas wrap, besides using it to cover presents. After finding Seasonal wrapping paper for less than a dollar a roll, we decked the halls with lots of gift wrap.  The big benefit is that you can recycle the paper when you have finished with it.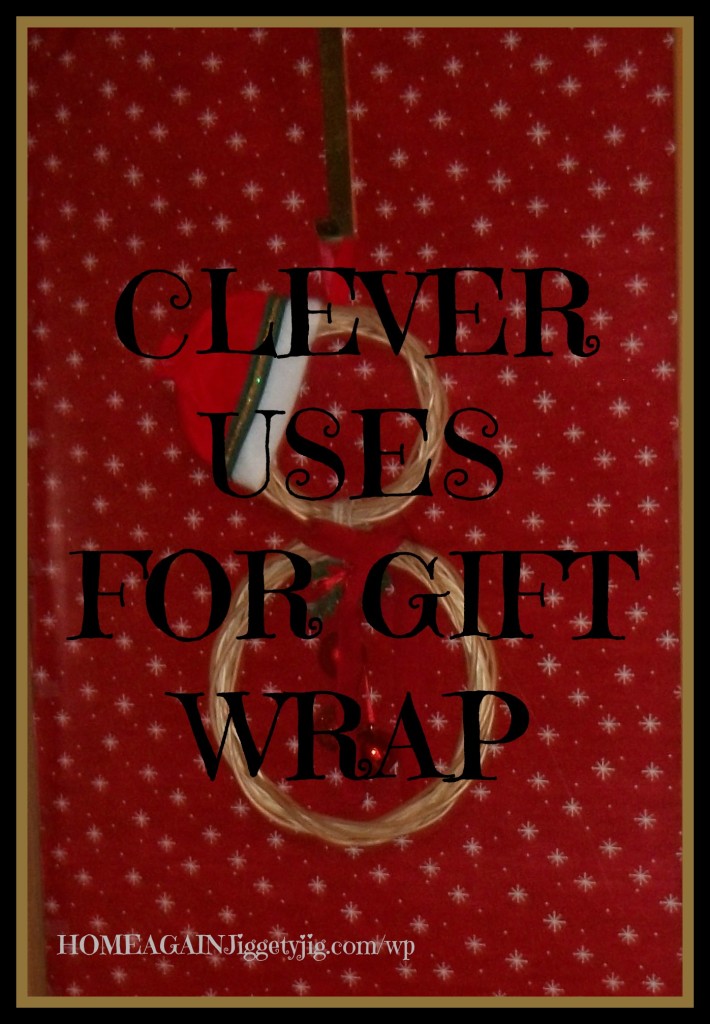 We dressed up our doors with Christmas wrap.  It is a lot of fun, and makes things look Christmassy very quickly!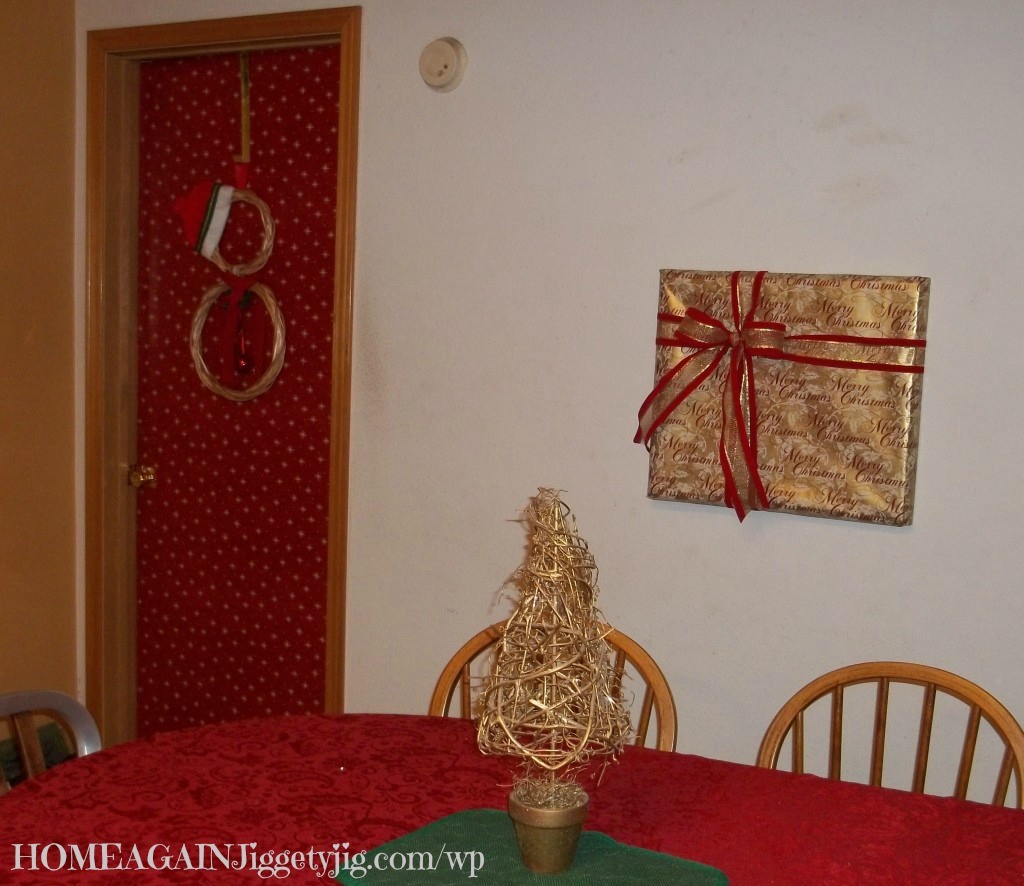 A quick way to make a place look Christmassy is by gift wrapping the pictures on the wall.
Our daughter made a little Christmas tree for a room using leftover Christmas wrap.  It is so cute!!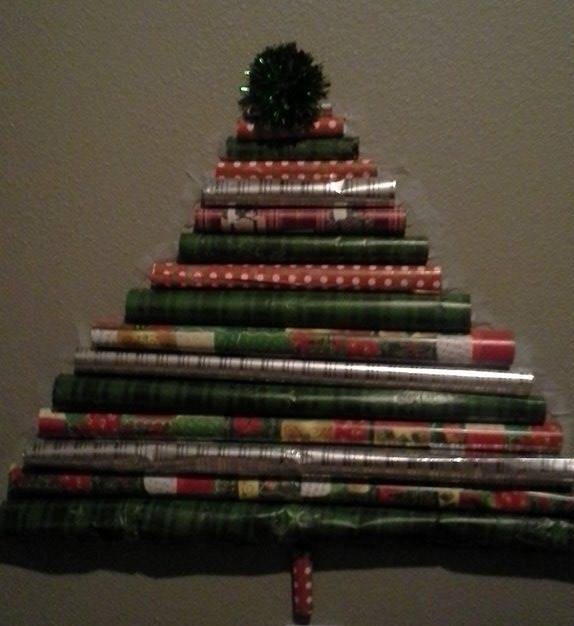 Growing up in a British commonwealth, Christmas crackers were sometimes a fun addition to our celebration.  If you live in Great Britain, this is likely one of your traditions.  Follow this tutorial,. You'll learn how to craft the "cracker" (including the snapper) as well as how to add a written joke or riddle, and a paper crown, for just pennies.  The gift inside can cost as much as you want. It could be as low-cost as a homemade ornament or if you wanted to "pop the question," an engagement ring, costing thousands.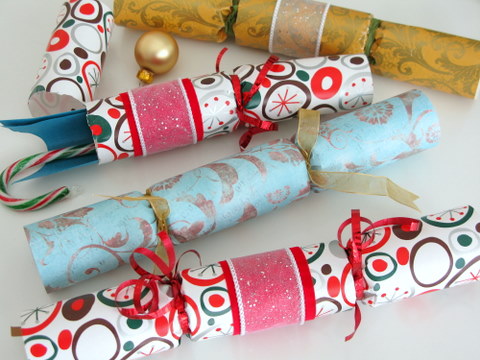 You can use wrapping paper to make your own gift bags.  This is quite easy, and so much less expensive than buying them. You can choose the paper you want to use.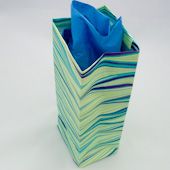 Another fun and easy thing to do is to turn your wrapping paper into curly ribbon. You can make it match or contrast your paper, for a super custom look.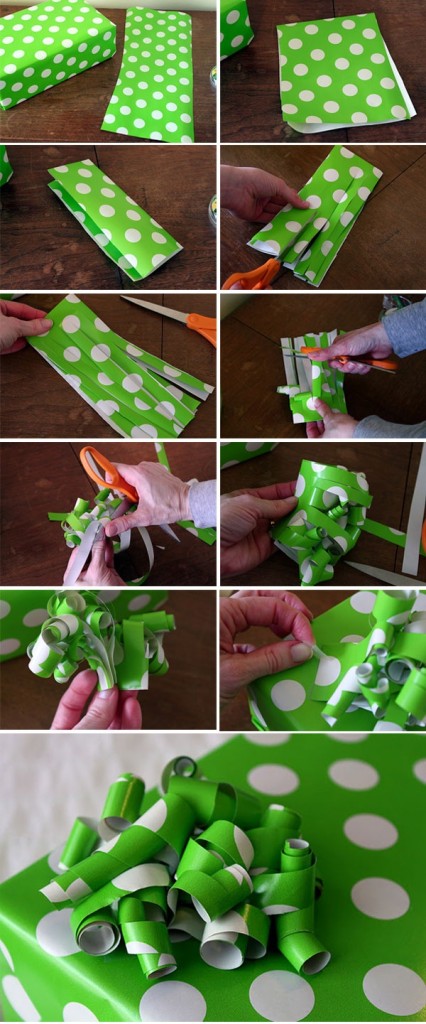 When you've finished wrapping all your gifts, and people are unwrapping them, here is an idea to keep the clutter together.
.
UNIQUE USES FOR WRAPPING PAPER – and it's not wrapping gifts!