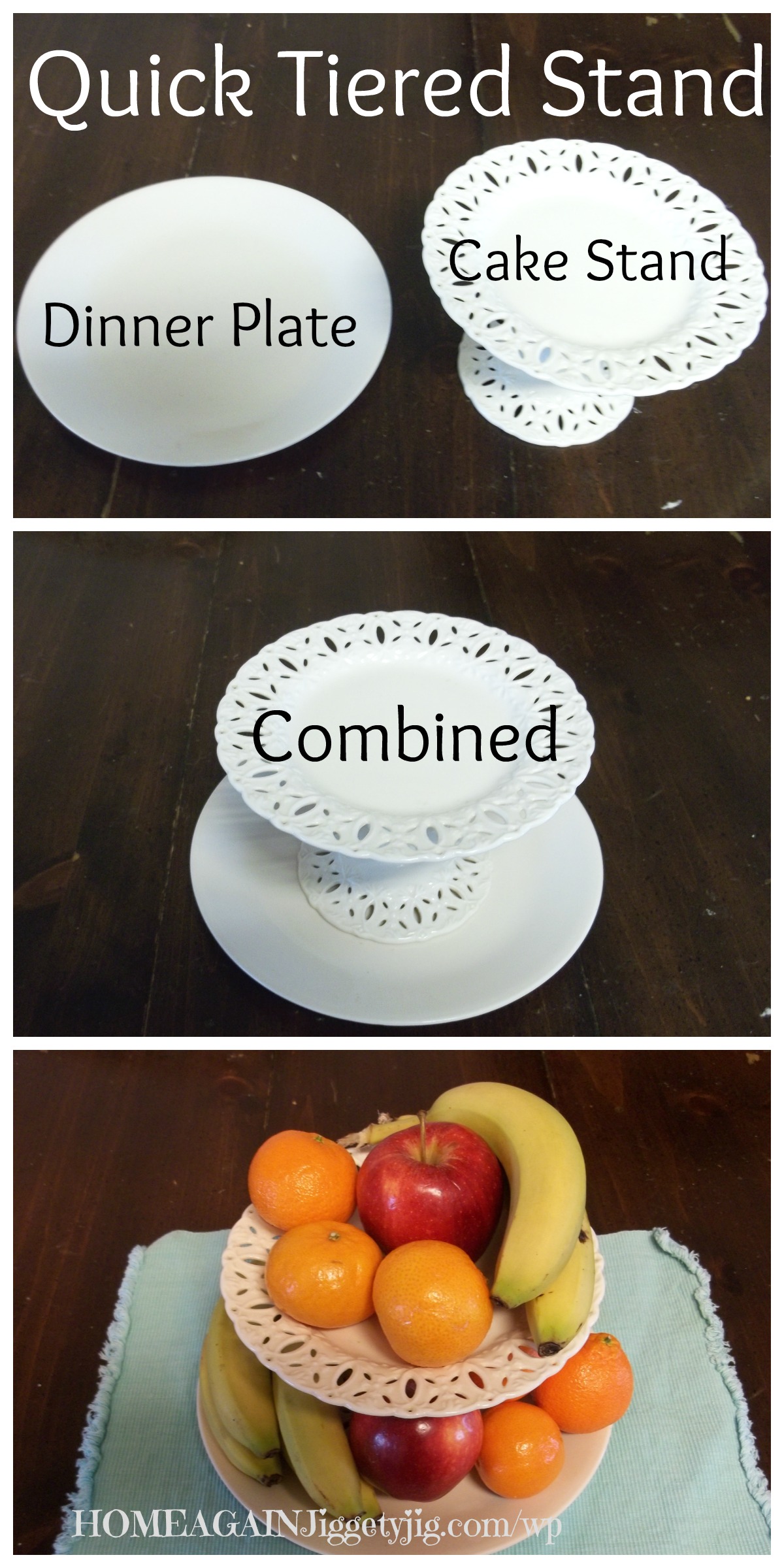 Here's a quick and easy way to make a temporary tiered serving stand from a cake stand and dinner plate.
Stack the cake stand on top of the dinner plate.
Use a wad of sticky tack to temporarily hold it together if you are afraid it might slip apart.
They can be used as a beautiful serving tray for your next party,
or simply as a great place to display fruit so your family will eat more of it.
Here's a tutorial for another simple tiered stand made from a couple of plates and a parfait cup or goblet.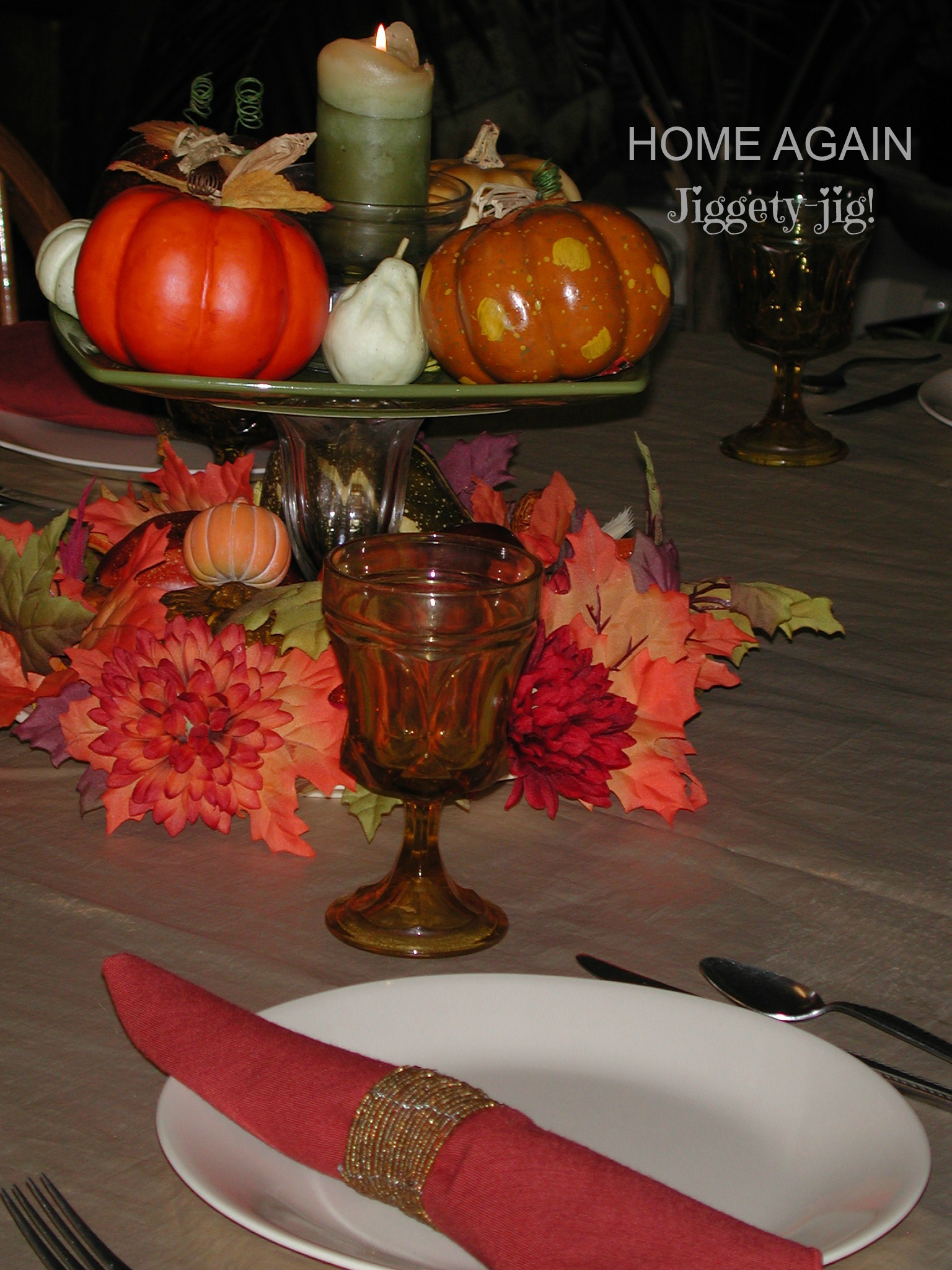 QUICK TIERED SERVING STAND