It was the week of July 4th, and my job was to make gallons and gallons of sweet tea for over 400 campers at our annual week long teen camp. It was hot and super tedious work, using a lot of teabags to make up the sweet syrupy concentrate that would be the base for over 100 gallons of tea each day.  I was working with a dedicated group of volunteers in that sweltering kitchen when a gentleman who was originally from South Carolina approached me and asked if he could give my some advice.
Now, I've been working in the food service industry long enough to know that I learn something new each time I open up and let someone share their cooking wisdom, and his was certainly worth listening to.  The trick this native South Carolinian gave me helped me turned out some of the best sweet tea ever. It uses a lot fewer tea bags and is never bitter. I took his advice and we now make it regularly using his clever tip.
HERE'S HOW TO MAKE A GALLON OF SWEET TEA:
Not many of us will ever need to make iced tea for 400, but it's pretty awesome to be able to make perfect chilled tea for your family.
To make a gallon of iced (sweet) tea, start with a quart of boiling or almost boiling water, add a pinch of baking soda and just four to six regular sized Red Rose tea bags. You'll note that I recommend Red Rose tea.  This is because it not only is excellent tea, but tests have shown to be one of the only brands free from pesticides.  Let the tea steep for about 10 minutes. Steep longer if you like it strong. Remove the teabags and add a cup of sugar, (more if you want it really sweet) or other sweetener to taste, while it is still hot – stirring to dissolve.  My family likes "Sweet and Low"* in our tea.
Pour into gallon container, add cold water and/or ice to equal one gallon.  ENJOY!
The trick to making the VERY BEST iced tea?
Add a pinch of baking soda
to boiling hot water
before adding your tea bags.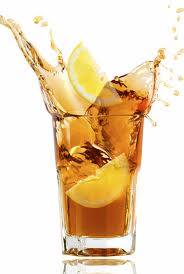 There are four benefits to this method.
1. Your tea will not turn bitter.
2. Your tea bags will release more tea flavor.
3. You can use fewer tea bags.
4. It will be ready in half the time.
Now you can impress your guests and family with the best Southern sweet tea ever!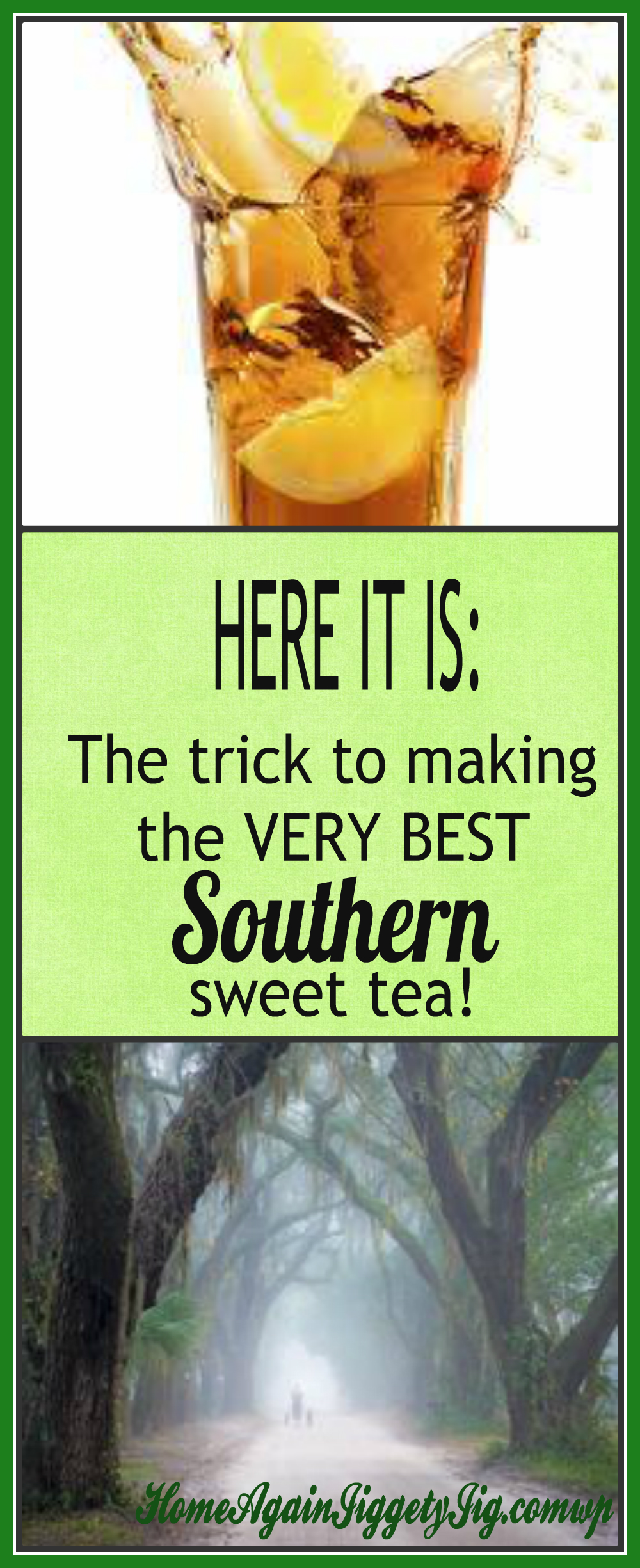 * You may take note that we use "Sweet and Low" which is saccharin.  New studies have shown that it is not the pariah it once was thought to be, and may even show promise in cancer treatment.
.
<a href="http://www.bloglovin.com/blog/11647217/?claim=cgsp3tp8xs7″>Follow my blog with Bloglovin</a>
MAKE GREAT ICED TEA EVERY TIME!