Looking for a great fresh side dish that your family will love?
These Dilly Carrots are simple and delicious. Kids LOVE  them.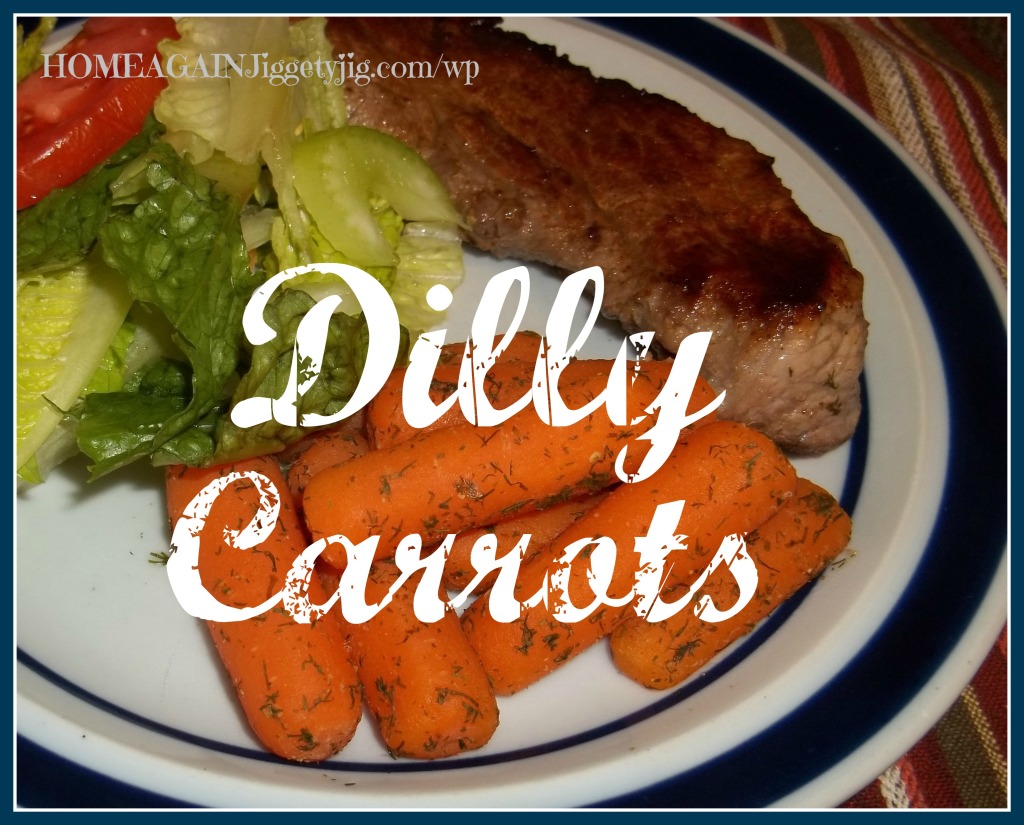 RECIPE:
1 pound baby carrots  – use Organic for the best taste
Water
1 Tablespoon dill weed
1 Teaspoon ground ginger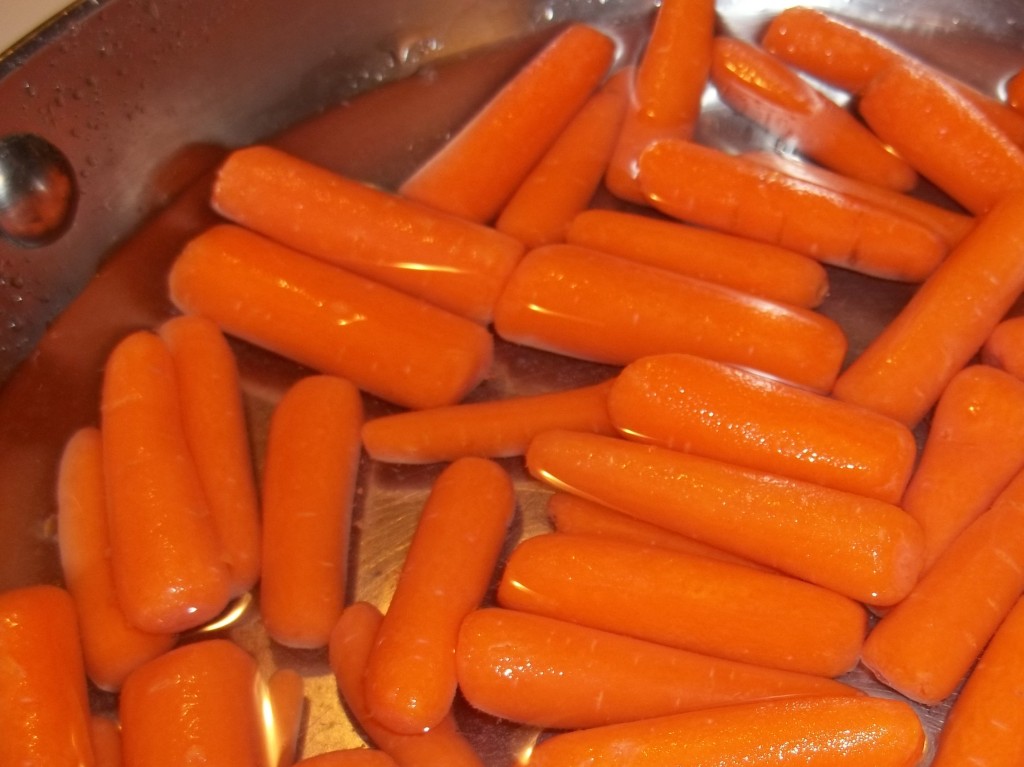 Place the carrots in a large flat pan. Add enough water to almost cover.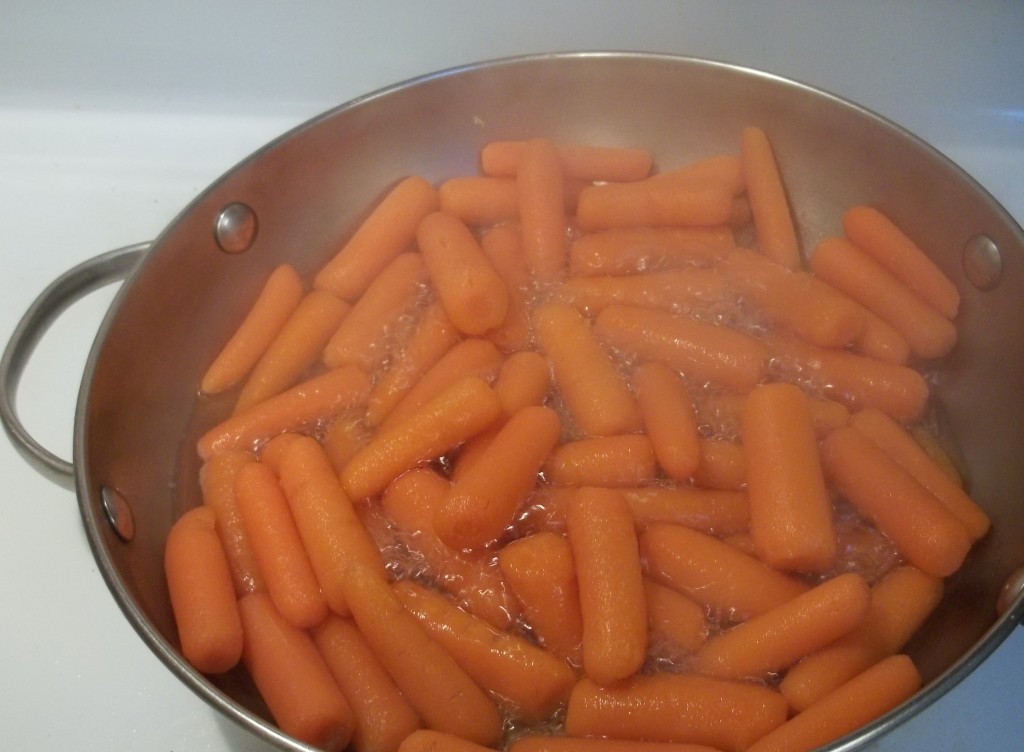 Cook on medium high heat until water begins to boil.
Cook, stirring constantly, until water almost disappears
and carrots are done,
watch carefully, they burn easily if not watched.
This takes about 10 minutes.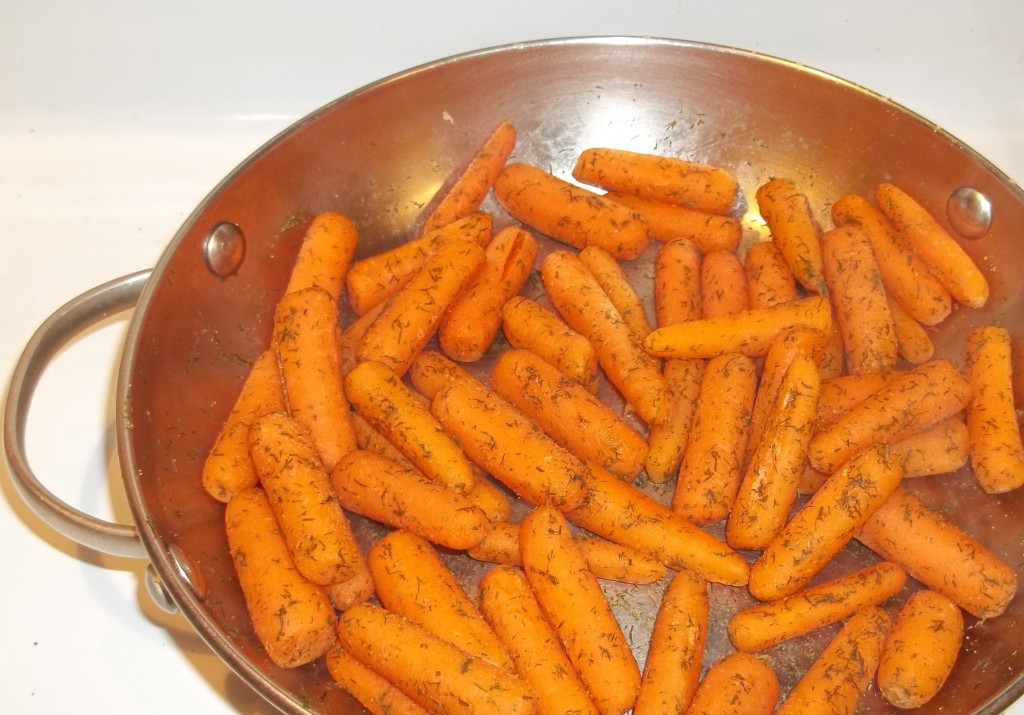 Add the dillweed and ginger, stirring to coat. Cook 'til water is all gone.
Remove from heat.
The carrots will be sweet and delicious, and perfectly done.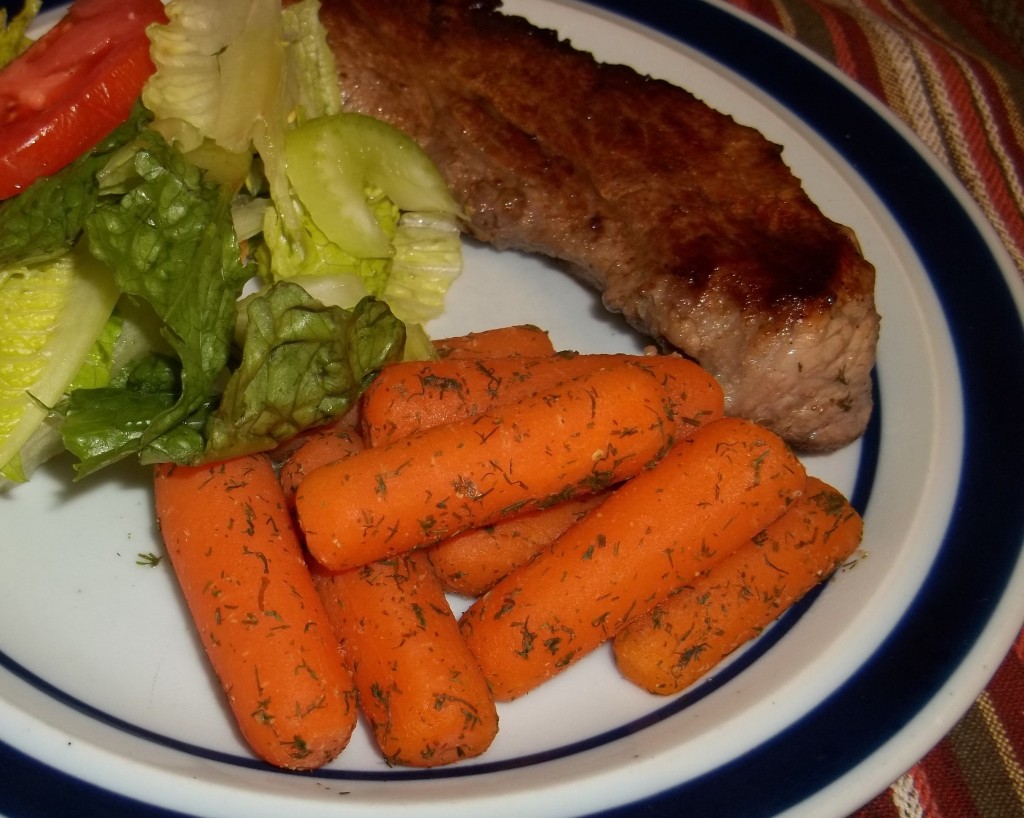 Try serving these with this easy crock pot "Roasted Chicken."