If you've ever tasted a Hot Turkey Provolone Sandwich at Costco, you'll likely wish you could make one just like it at home.
It starts with a nice and crispy Ciabatta Roll, a great sauce,  mild provolone cheese, natural sliced turkey, tomatoes, and red onion slices, then toasted, making it gooey, melty, and oh so tasty! 🙂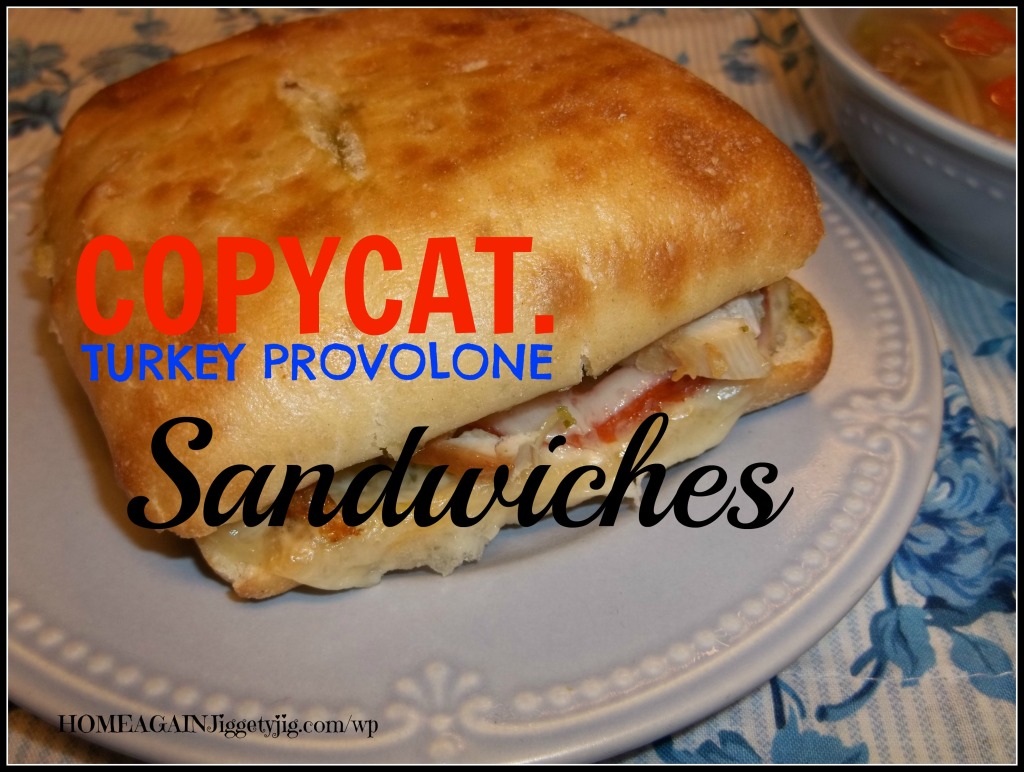 After we consumed our first sandwiches at Costco, we weren't home for more than two minutes, before I started searching for copycat recipes to their Hot Turkey Provolone Sandwich.   The search ended with little success, so I decided that since I was now hooked on them, I'd better figure out how to make our own.
After a number of yummy, and not so yummy tries, we came up with a sandwich as good or even better than the Costco food court treasure. Amped up with pesto, extra provolone cheese and, on occasion, even home cooked turkey breast, it makes an amazing hot turkey sandwich, and will fill you right up.
RECIPE:
MAKES SIX

6 Ciabatta rolls – white or whole wheat, sliced in half
12 slices mild provolone cheese
12 slices natural turkey, or leftover sliced turkey
12 slices tomato
12 – 18 single rings of sliced red onion (optional)
Light mayonaise
 Refrigerated basil pesto with Parmesan cheese
Most of these ingredients are available from Costco:
Whole wheat Ciabatta rolls are sometimes available at Walmart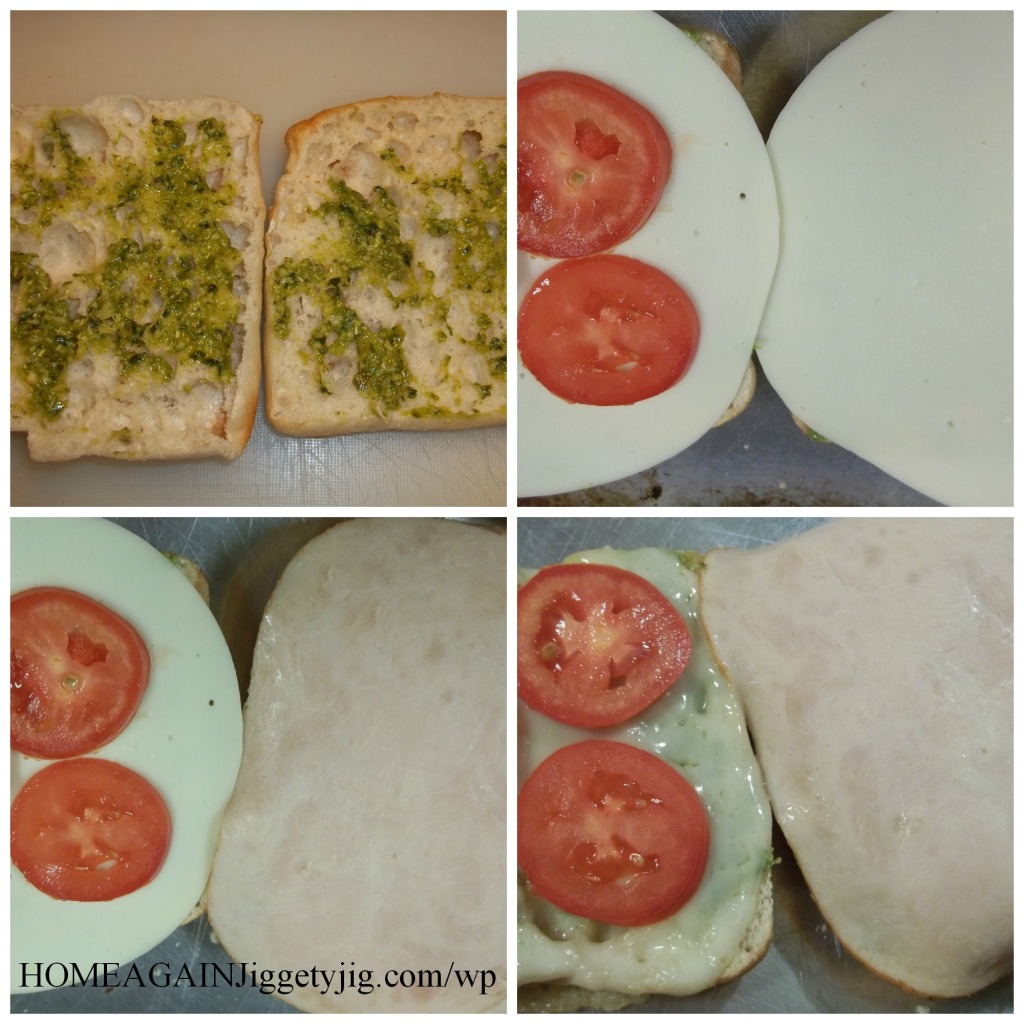 Preheat oven to 400*. Cut open the ciabatta rolls and lay them flat on a large baking sheet.
Spread each side lightly with mayonnaise then evenly spread about a tablespoon of pesto.
Lay a slice of provolone cheese on each open side.
Add tomato slices to one side and place turkey slices on the other.
If adding red onions, place several single rings on top of the tomatoes.
Place open faced sandwiches on baking sheet in oven, on top rack, and bake for 10 minutes, or until cheese is melted and the edges are golden.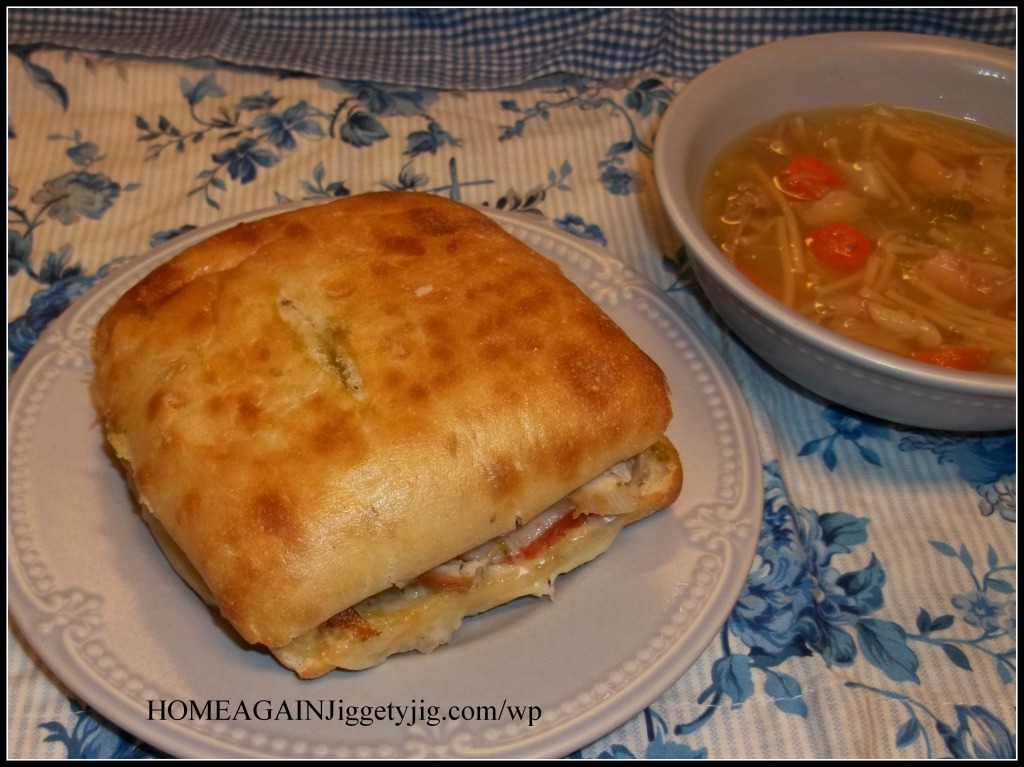 Place top on sandwich and serve!  It's one of our favorites! 😀
If you love Pesto, you'll love this pasta!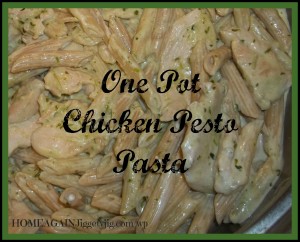 .
COPYCAT COSTCO HOT TURKEY PROVOLONE SANDWICH