Potato salad makes my family happy. Happier than almost anything else I ever cook, except perhaps Fried Chicken (but that is another post!).  Any time I mention the possibility of making Potato Salad, there is almost as much excitement as when Seattle Seahawks running back Marshawn Lynch ran for the longest touchdown of his career, breaking tackles for 79 yards and triggering the, now famous, seismic activity known as "Beast-QUAKE."
This Classic Yellow Potato Salad doesn't get to come home from a football party, picnic, or church dinner. I have to make a second one to keep at home, because the family loves it so much. The extra one is almost always gone within 24 hours. IT'S THAT GOOD! This Potato Salad is yellow and mustardy – is that a word? – and tangy. 😀 Mustard – yummm – so savory, sour, salty and delicious.
It's All About That Mustard, Boss!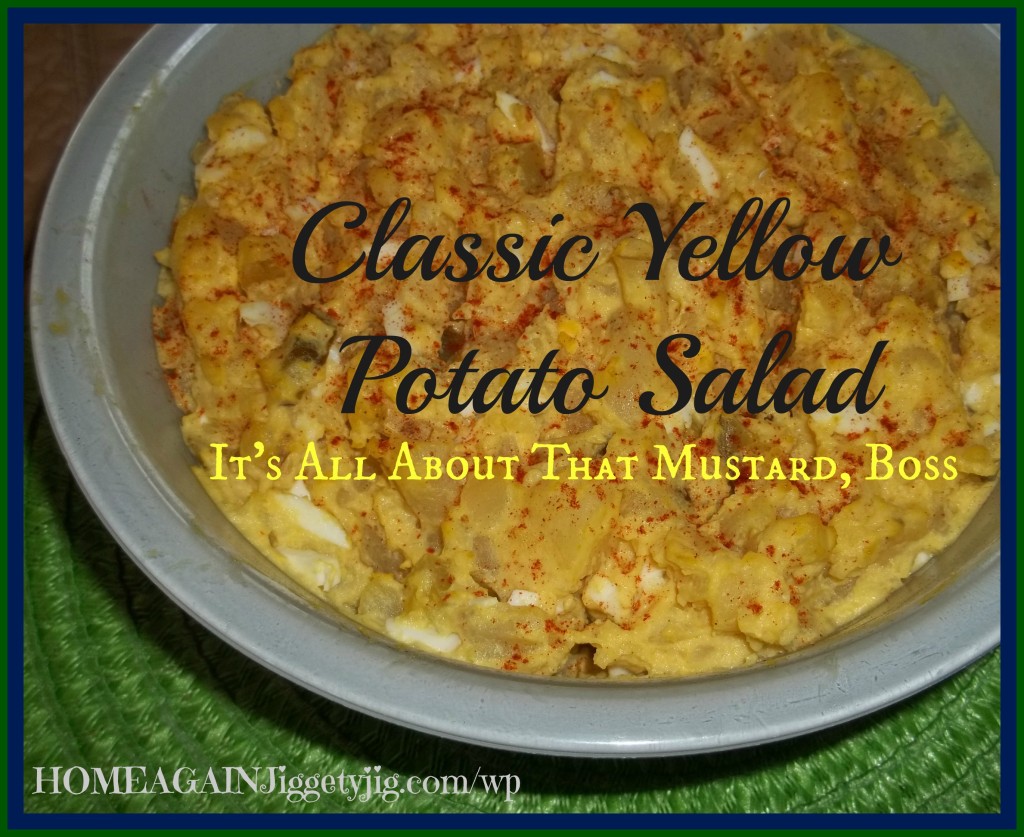 CLASSIC YELLOW POTATO SALAD
5 pounds Yukon Gold potatoes
1/4 cup white vinegar
1 1/2 cups light NOT SWEET mayonnaise ( I use Nalley's light mayonnaise)
3/4 cup yellow mustard
2 teaspoons sea salt
4 large kosher dill pickles
6 hard boiled eggs
Paprika
____________________________________________________
Place the whole, unpeeled, Yukon Gold potatoes in a large sauce pan and cover with water.  Boil potatoes until they are fork tender.  Drain and let cool slightly.  Meanwhile, mix vinegar, mayonnaise, yellow mustard and sea salt together in small bowl.
Dice the dill pickles and peel and chop the eggs.
While still warm, dice the potatoes, leaving some of the skins on – there is lot's of good nutrition in those skins. Pour the mayonnaise mixture over the potatoes, stirring until potatoes are evenly coated. Fold in the pickles and chopped hard boiled egg. Store the salad in the refrigerator overnight to allow the flavors to marinate clear to the center of the potatoes.
Before serving, do a taste test and add any additional mayonnaise, yellow mustard, vinegar or salt.
Transfer to a serving bowl and sprinkle with paprika. Your crowd will enjoy this beautiful tangy golden yellow potato salad.
It's All About That Mustard, Boss!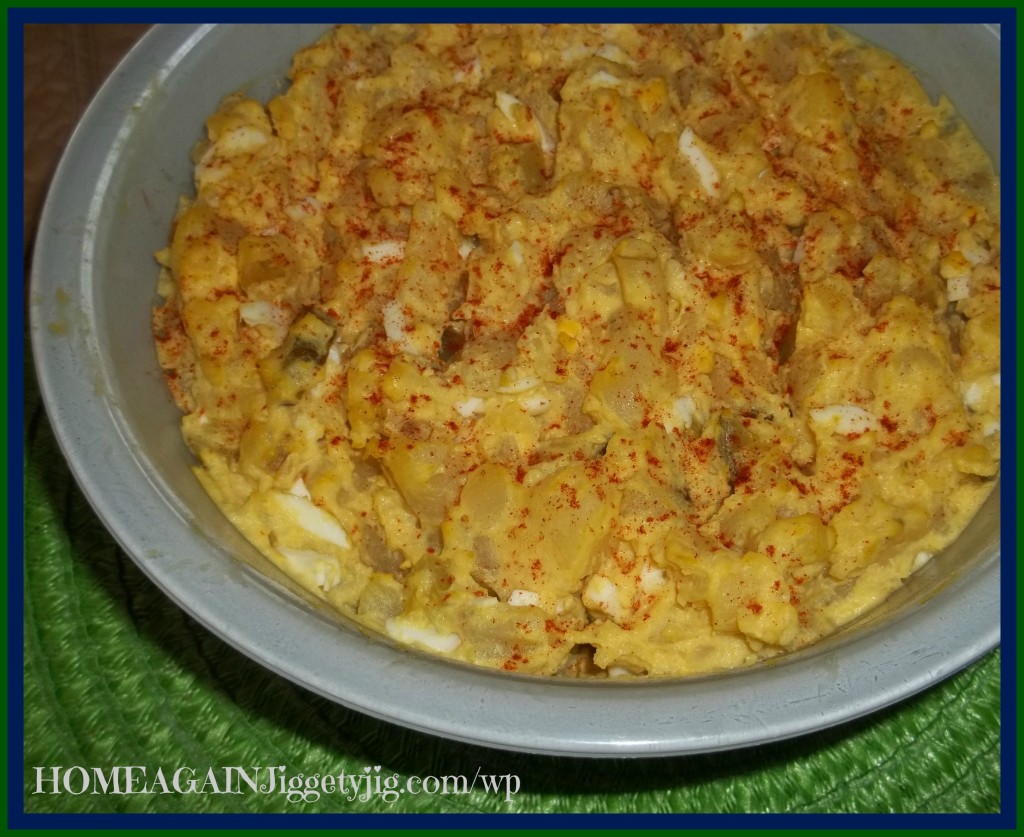 Here are some appetizers for your next party!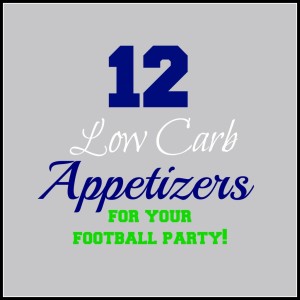 CLASSIC YELLOW POTATO SALAD – It's All About That Mustard, Boss!