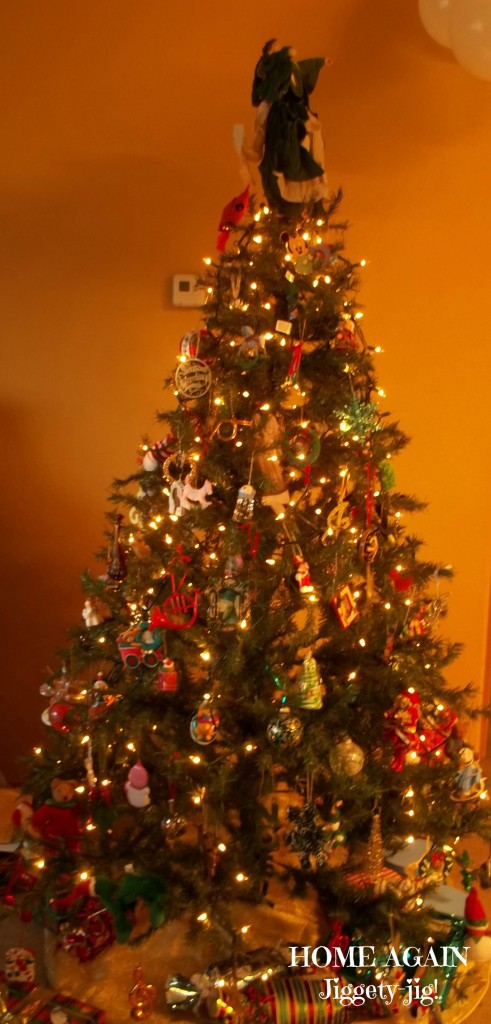 We have been without a "real" Christmas tree for 26 years now, and I don't regret it.  Hunting down the perfect tree each year, spending way too much money, cutting off part of the trunk, fitting it into a stand, pouring gallons and gallons of water on it, vacuuming up the needles for weeks after Christmas, turning the lights off whenever we left the room, and worrying about it catching fire and burning down the whole house, are hassles I'm glad to be without.
What I do miss is the lovely smell of Christmas that pervades the house when a natural tree enters the domain. We've bought air wick, and pine scented candles and tree scented spray, yet nothing gives the Christmas scent that comes with a "real" tree.  A few years ago, a friend gave us a magnificent wreath that we put up on the wall in the living room, and the smell of Christmas was back. It didn't take a whole tree or the mess to give the entire place a wonderful Christmassy smell.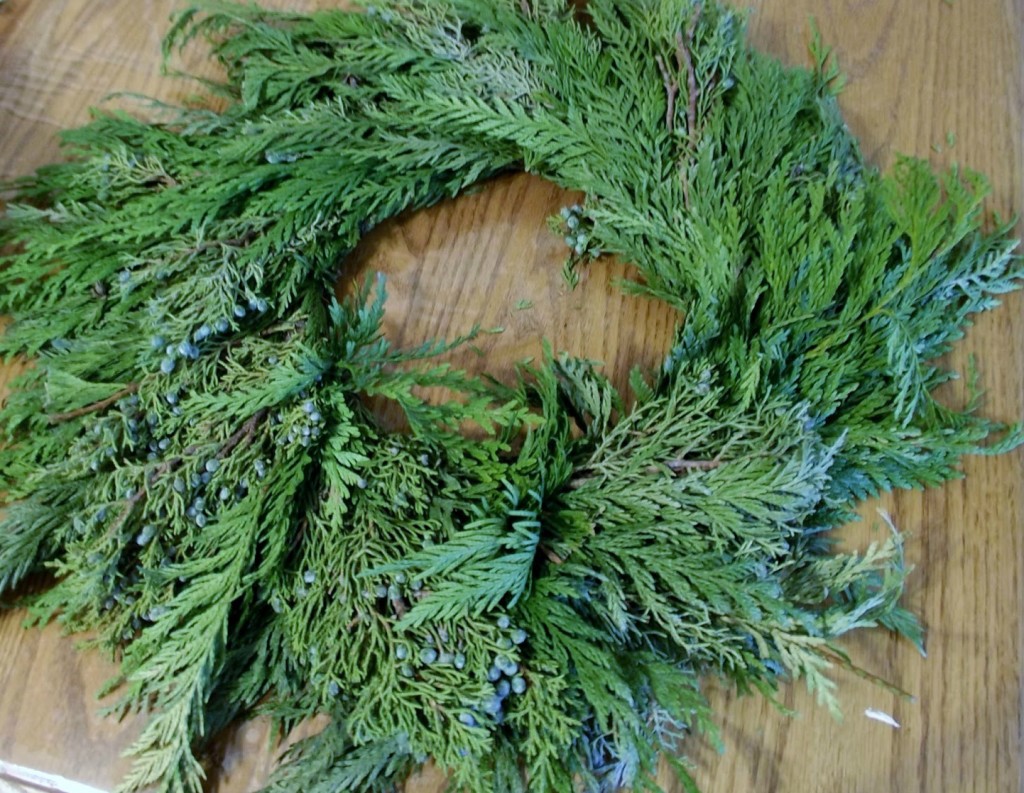 If you miss the smell of Christmas, consider getting a natural evergreen wreath, or cutting some boughs from an evergreen shrub in your yard to tuck in with your decorations. You might even see if a neighbor has an extra bough that they have had to cut off their natural tree.
Ummm!  Smells like Christmas!
UPDATED: DECEMBER 2014
.