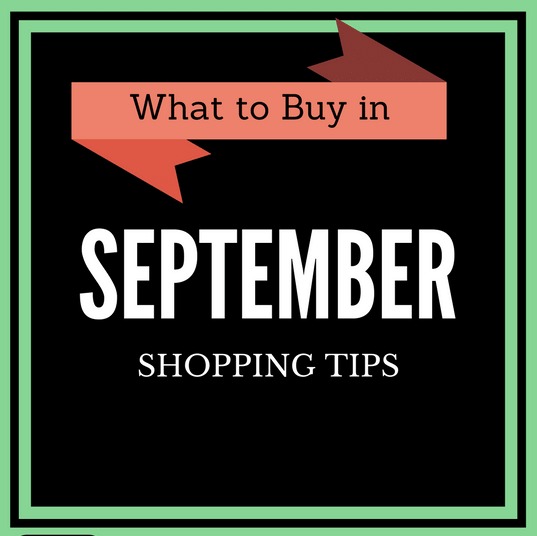 Such a conundrum!  How should you spend your hard earned money, when the kids need clothes and school supplies, but summer clothing and shoes are at such amazing savings that stocking up on them seems like the best thing to do?  The challenge, of course, is that it soon will be too cold to send your little ones to school in a sun dress or shorts, so you have to dress them in something warmer to wear to class. What to buy? What to buy? What to buy?
Here are some frugal shopping tips for September that will help you experience the best of both worlds.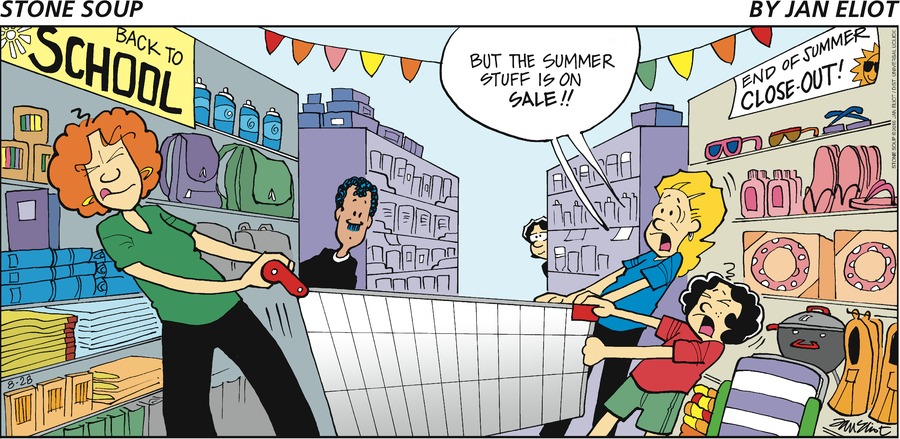 This post contains affiliate  links.
CLOTHING:
Yes, you will find great discounts on clearance summer clothing and shoes! Plan to stock up on what you know you will still be able to use this year or save for the next warm season. There ARE still some great back to school clothing buys and soon there will be wonderful buys for other fall clothes and accessories. September is one of the best times to buy underwear and socks with many "buy one get one for half price – BOGO " deals.
With a little bit of patience you can get GREAT deals on the rest of your fall clothing.  Jeans will be at their best prices next month (October) when retailers need to start clearing their shelves for Christmas product. You'll likely need to wait another month or so for better deals on sweaters and coats.  Also if you can hold off a couple of months, boots will be at the very best prices after the New Year. Last January, two of my daughters and I got some great boots for $17 each!
Online shopping is another great way to save some money on clothing.  Be sure and check for extra savings with coupon codes  before you shop online.
Don't forget that thrift stores are also a good place to stock up on school clothes, and many have special half price deals for labor day.
SUMMER GOODS:
You can already find discounts as high as 40% for grills, lawnmowers, yard equipment, patio furniture, and camping supplies like tents, sleeping bags and accessories. They will go down further in the fall, but the inventory will also quickly decrease. Our weed eater just passed away, so I'm on the lookout for a new one! They were already discounted 35% in August. Again as the discounts get higher, supplies get lower, but we definitely are going to get one before the high prices return next spring!
SCHOOL SUPPLIES:
Though the best prices for school supplies are generally found in August, you'll find that September is still a great time to stock up on school and office supplies. As retailers realize that they've overstocked pens, notebooks, folders and other school supplies, you are likely to find some great clearance deals.
If you are a college student who needs to buy textbooks, check out Amazon.com, which had a Prime Membership for students, that generally beats the bookstore prices and delivers free in two business days.
FOOD:
The first week in September is a great time to stock up on chips, hamburger and hot dog buns, ground beef, hot dogs, ribs, soft drinks ( known as Pop or Soda or Coke – depending on where you live) and other picnic supplies. The month of September has great cereal and breakfast sales, as well as good prices for peanut butter, individually packaged snacks, drink boxes and other school lunch supplies.
This month is the most wonderful time of the year for super fresh produce at the best prices. I live in Central Washington, "The Fruit Bowl of the Nation," where apples, pears, peaches, grapes, nectarines and other lovely fresh fruit are being picked, right down the road from where we live.  (Don't be jealous!) Check out this Peak Season Chart from Epicurious for the freshest produce for your state. Don't depend on this, because it only gives an idea of what is most likely to be at its peak for this time or year.
Beef prices for September are forecast to remain the same or decrease slightly.  Pork prices are down from last year and continue to remain steady. Chicken prices are down from their highest prices, and egg prices have pretty much recovered from the bird flu of last year. I've recently found eggs for .99 a dozen.
MATTRESSES:
If you missed out on the best buys of the year for mattresses, which are traditionally around Memorial day, you'll still have an opportunity for some super deals on mattresses during much of September. There really are some amazing innovations in mattresses to ensure that all can have a great nights sleep!
ELECTRONICS:
The new iPhone 7s come out early in September, so if you are okay with an older iPhone, you'll find some really great discounts already. Other Apple products are also updated in the fall, and older ones will be discounted. Samsung put their new Galaxy 7s on the market in August, meaning that older models will be reduced. There are some great deals associated with the recent Olympics – like buy one get one, with a contract.
Back to school time means savings on tablets, notebooks, desk tops and laptop computers.
HOLIDAY TRAVEL:
The earliest deals for holiday travel start in September. Make your plans now and you won't have to scramble for great deals later. Reserving rental vehicles should be done early, because the best deals disappear quickly. With the lowering of petroleum prices, airlines are returning to some of their previous price wars. Filling extra seats with bargain prices insures that airplanes don't travel with lots of empty seats. It is also recommended that you reserve hotel rooms even before making airline reservations. Don't forget, the prices for hotel rooms generally go down after Labor day.
PETROLEUM PRODUCTS:
As a bit of a post script, I thought I'd better mention that the prices for gasoline and other petroleum products have remained low for an entire year. This not only effects the price of automobile travel, but also will have an effect on airline tickets AND the prices for shipping goods across the country, which helps prices to remain stable. This is always good!
With these shopping tips, you should be able to pick up some good summer clearance deals, as well as stock up on the items you'll be needing for early autumn. Look for more great shopping tips in October.
Marjie Briggs is a Consumer Scientist / Home Economist who regularly shares the best things to buy each month or season.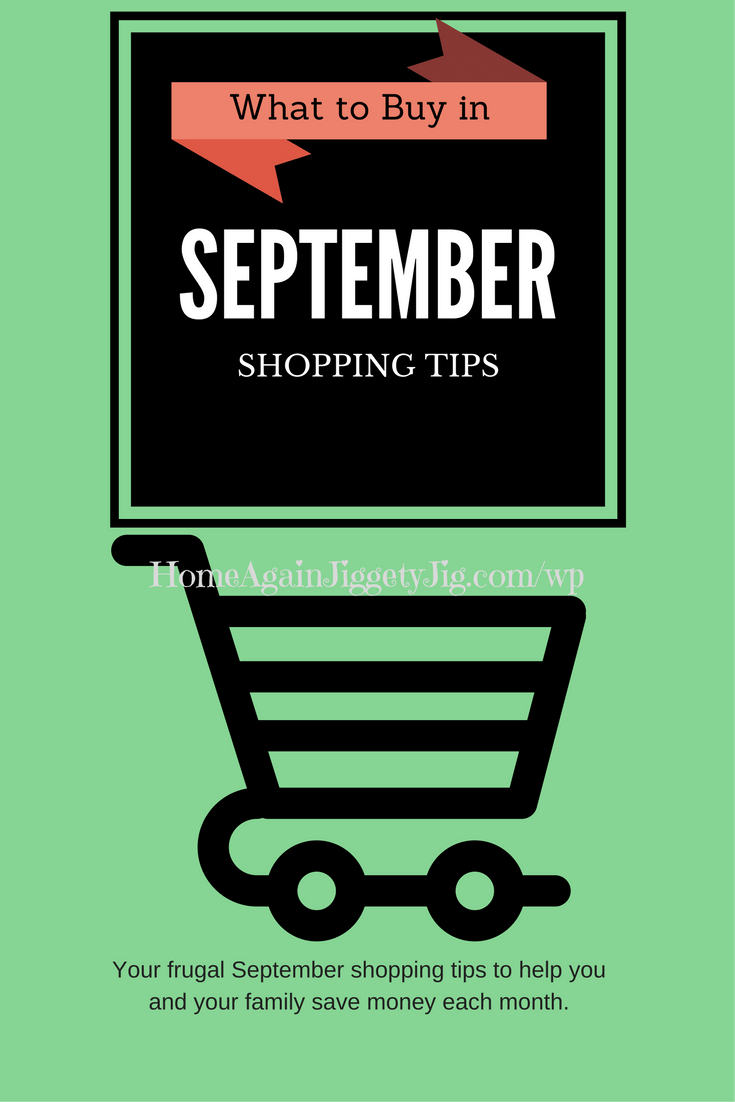 SEPTEMBER FRUGAL SHOPPING TIPS