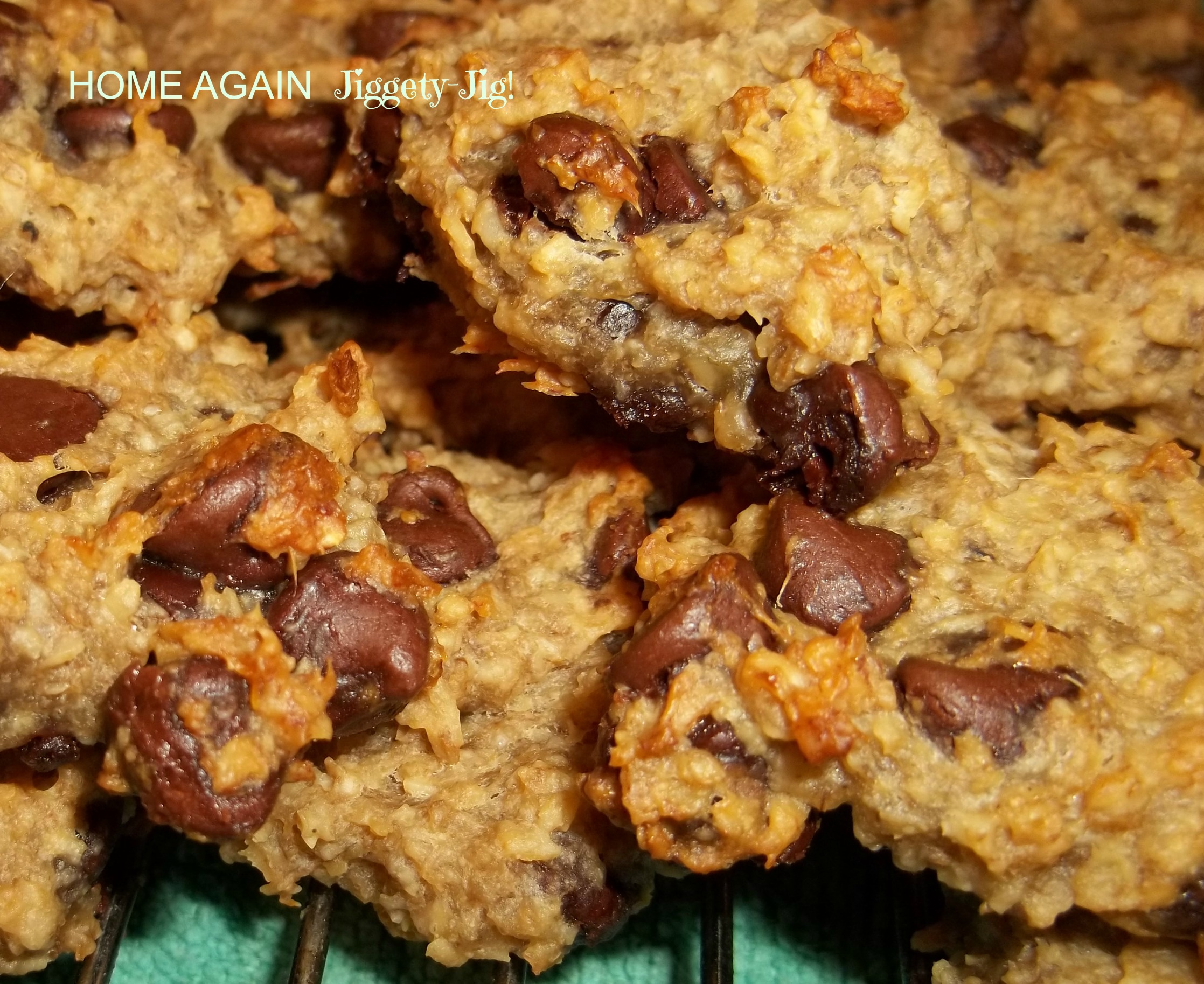 "You have type two diabetes," my husband's long time doctor told him. He quickly followed up with:
"I can count on one hand the number of patients I've had, who have been able to get off of diabetes medication."
Those fateful words, turned my husband's world upside down. He loved his sweets, and figured that he'd never be able to eat them again. He was so discouraged, that I immediately began working to develop great tasting recipes to keep him healthy and happy AND stabilize his blood sugar! Within six months he was off of all diabetes medications. Yes, you heard me right, in six months he didn't have to take diabetes medicine any more. AND he has been off it for more than five years.
This recipe for super yummy cookies, which have no sugar or flour and are actually gluten free, is one of the many recipes that have helped him to lower his blood sugar and actually ENJOY a lower glycemic eating plan. This, in turn, has allowed him to quit taking those worrisome pills.
This post contains affiliate links. See our full disclosure.
If you purchase anything using these links, I will earn a little money to help my family and keep my blog going, and it will cost you nothing extra!
OATMEAL BANANA CHOCOLATE CHIP COOKIES
INGREDIENTS
3 large ripe bananas – the kind with brown spots
2 cups quick oats – NOTE: to make these gluten free, you must instead use "old fashioned" oats – marked "gluten free"
1/4 cup real butter -softened
1 teaspoon real vanilla extract
1/2 teaspoon salt
1 cup dark chocolate chips – you can order sugar free ones here
DIRECTIONS
1. Preheat oven to 350 degrees F.
2. Using  a mixer, blend the bananas until softened, then mix in the oats, butter, real vanilla and salt until the butter is nicely blended. Stir in the dark chocolate chips. LET SIT for at least 15 minutes to soften the oats. If using old fashioned oats, let the mixture sit for half an hour or overnight.
NOTE: I often bake up a single tray and let the remaining dough rest overnight before baking. This is a personal preference, which I think makes a better cookie.
3. Drop by teaspoonfuls on an ungreased cookie sheet, and press them flat. NOTE:  I use a pizza stone. Place the cookies close together, they will not spread.
4. Bake for 25-30 minutes until lightly brown.
5. The cookies will feel a little spongy when first out of the oven.  Let them sit on a rack, and they will crisp up a bit.  The center will remain chewy.
WARNING: We have found that these cookies are safest when stored in the freezer, because they are "musty!" According to my daddy, "musty" means "must eat!" Storing them in the freezer makes them a little more difficult to access. When stored in the freezer, they don't disappear as quickly, otherwise they are likely to vanish as fast as you can bake them. One other solution might be to make a double recipe!
Wouldn't these delicious cookies be an amazing replacement for those "worrisome diabetic pills?"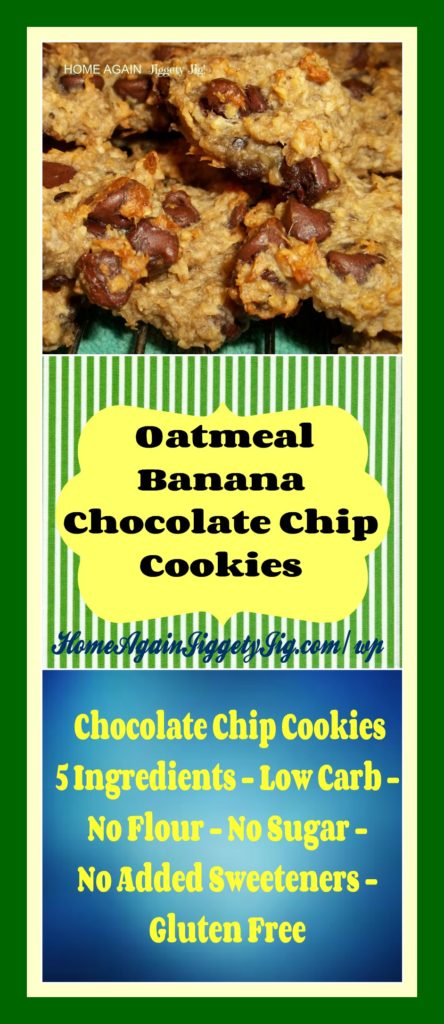 *If you have tried this recipe, please leave a comment below.
Next time try this "over the top" triple chocolate cookie adaptation.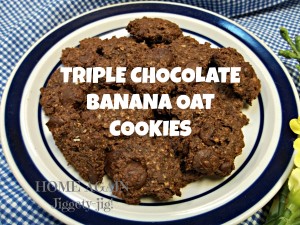 It took quite a search to find the origin of this recipe, but be assured I've made several changes, so you'll find this one to be quite unique. Here is the original: Thank you, K. Gailbrath.
Bananas are so very good for us. Enjoy this amazingly well written informational piece on the banana.
OATMEAL BANANA CHOCOLATE CHIP COOKIES