Here are twelve FREE or almost free football party printables and other unique ideas for you to choose from as you decorate for the SUPER big game.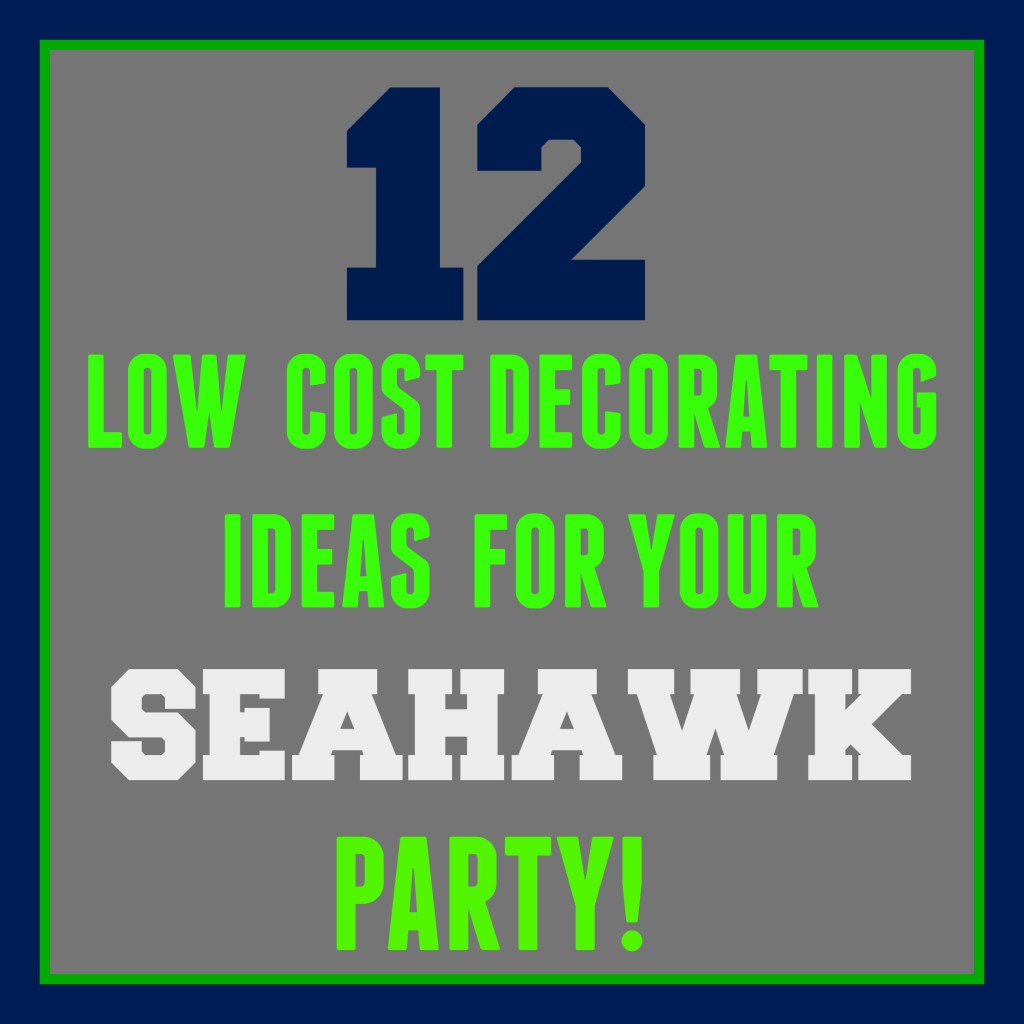 FULL DISCLOSURE: I'm a "12" so these are decidedly Seahawk in nature. If you are a fan of the other side, some generic ones are included, as well as two sets of Patriot downloads.  In searching the internet there are very few Patriot party ideas, so you might have to dig out your 4th of July decorations and put them up!
Have a ton of fun!  Here are twelve GREAT football party decorating ideas!
1.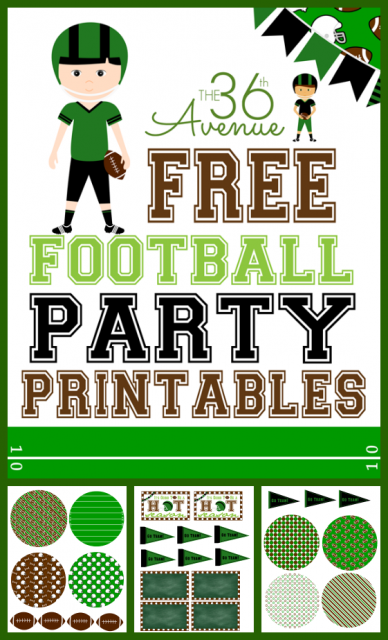 FREE – Football party printable
 2.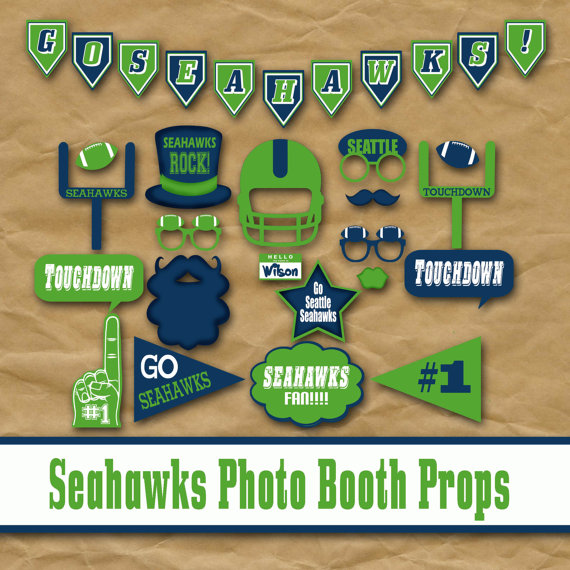 3.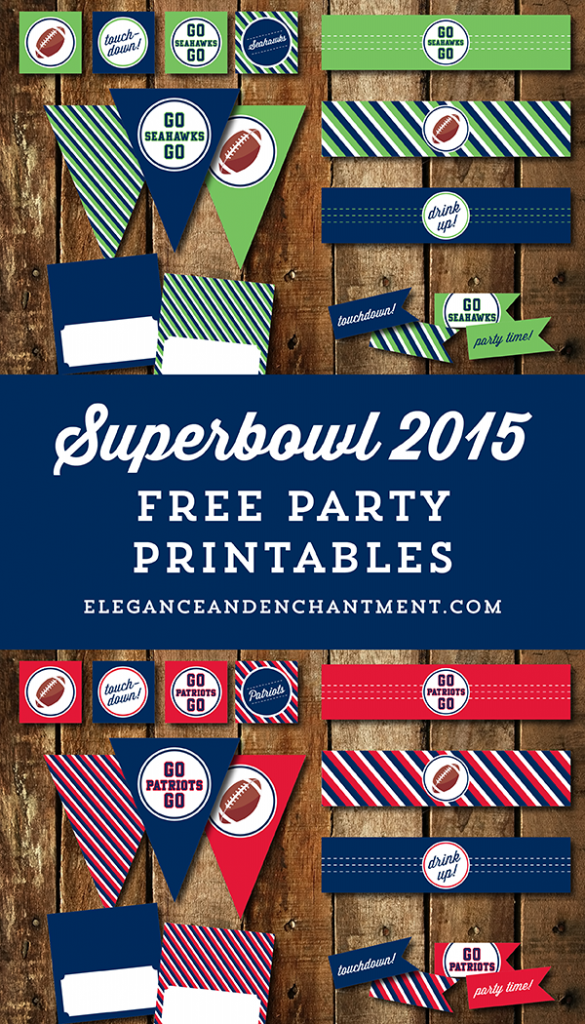 Free printables for your Seahawk OR Patriot party
 4.
Free basic tutoral for table cover
 5.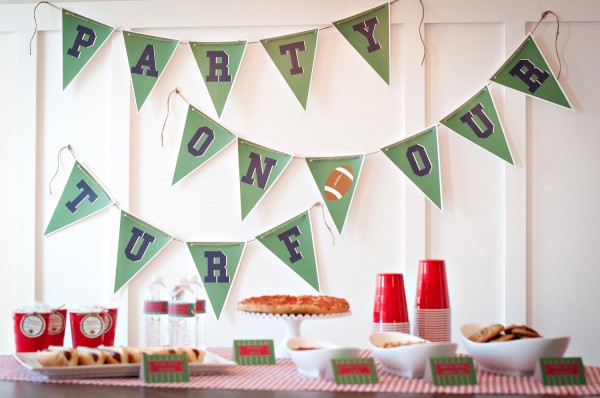 Free download of party printables 
 6.
 7.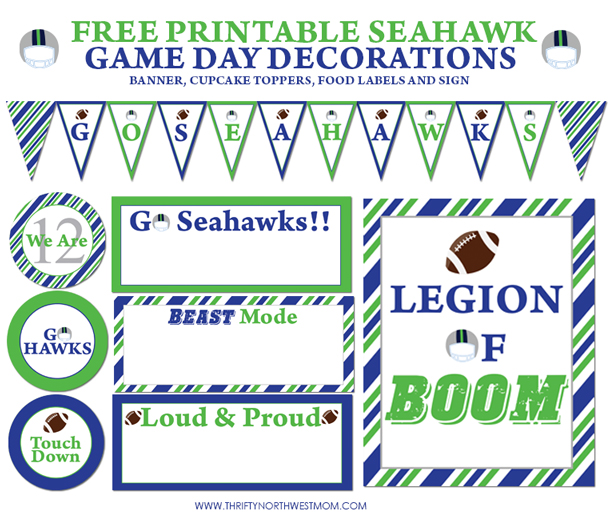 8.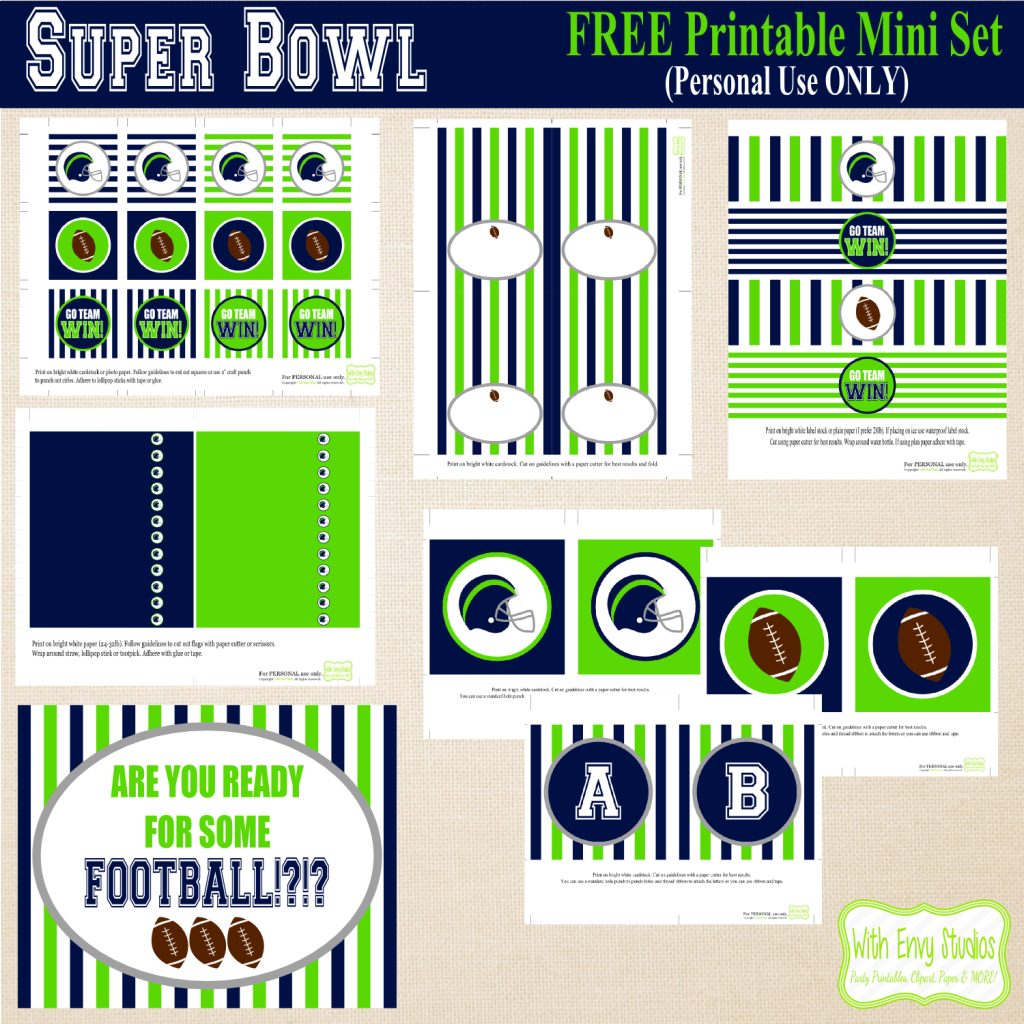 Free Seahawk party downloads (also include last years Bronco)
 9.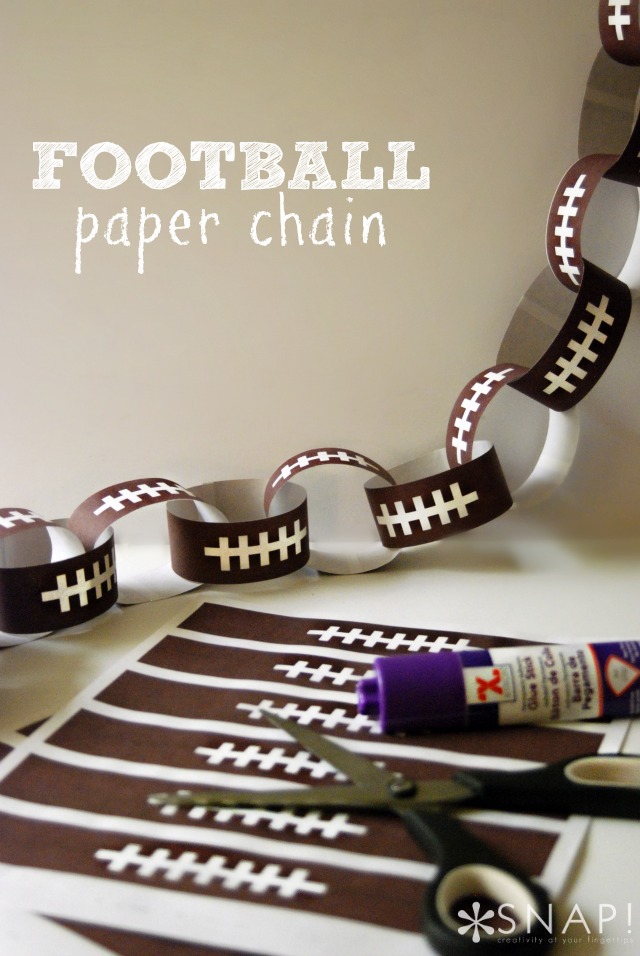 Free football paper chain download
 10.

Free "12" pennants to make your own banner.
11.
Free: Assemble these boxy Wilson, Sherman, Chancellor, and Thomas decorations
12.

Free printables for Seahawks and Patriots
IF YOU WANT TO GO ALL OUT. HERE IS A SUPER SNACK STADIUM, NOT INCLUDED IN THE LOW COST LIST.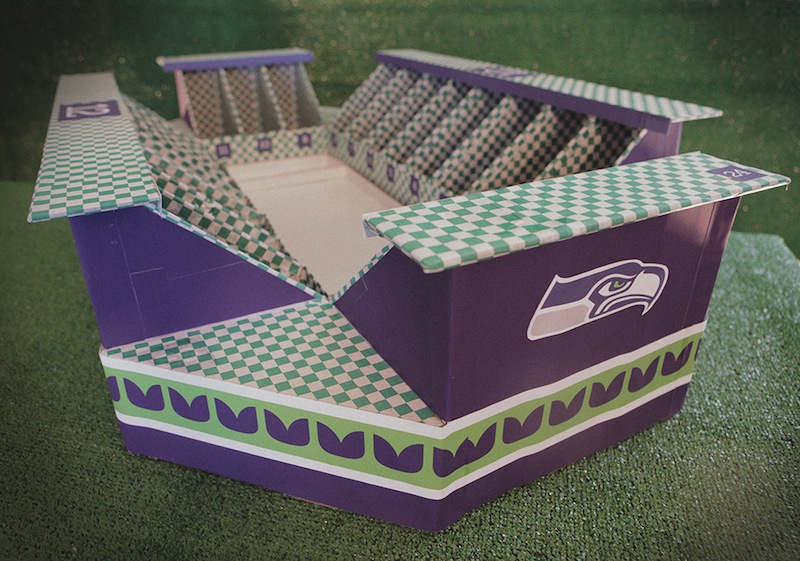 HERE IT IS ALL SNACKED OUT, FOR THE BIG GAME, COMPLETE WITH PARKING LOT.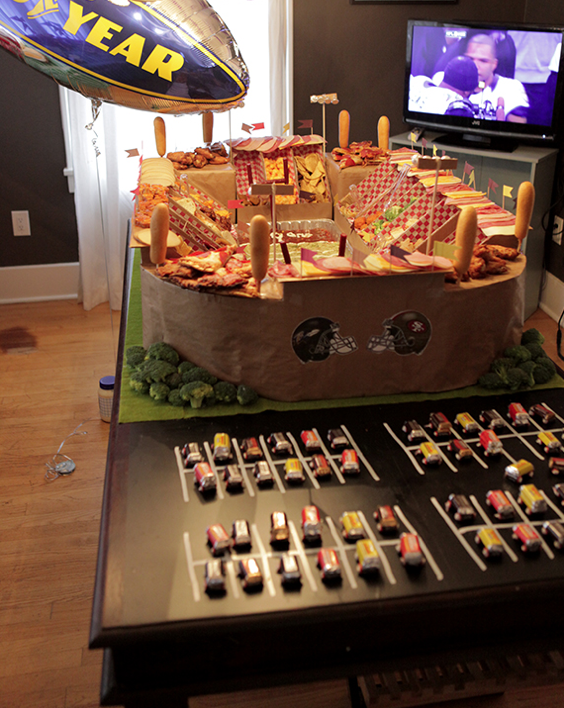 FOR LOTS OF SEAHAWK PINS – FOLLOW ME HERE
Be sure and leave a comment!  I love comments, and will be sure to reply.
.
12 DECORATING IDEAS FOR YOUR BIG SEAHAWK FOOTBALL PARTY