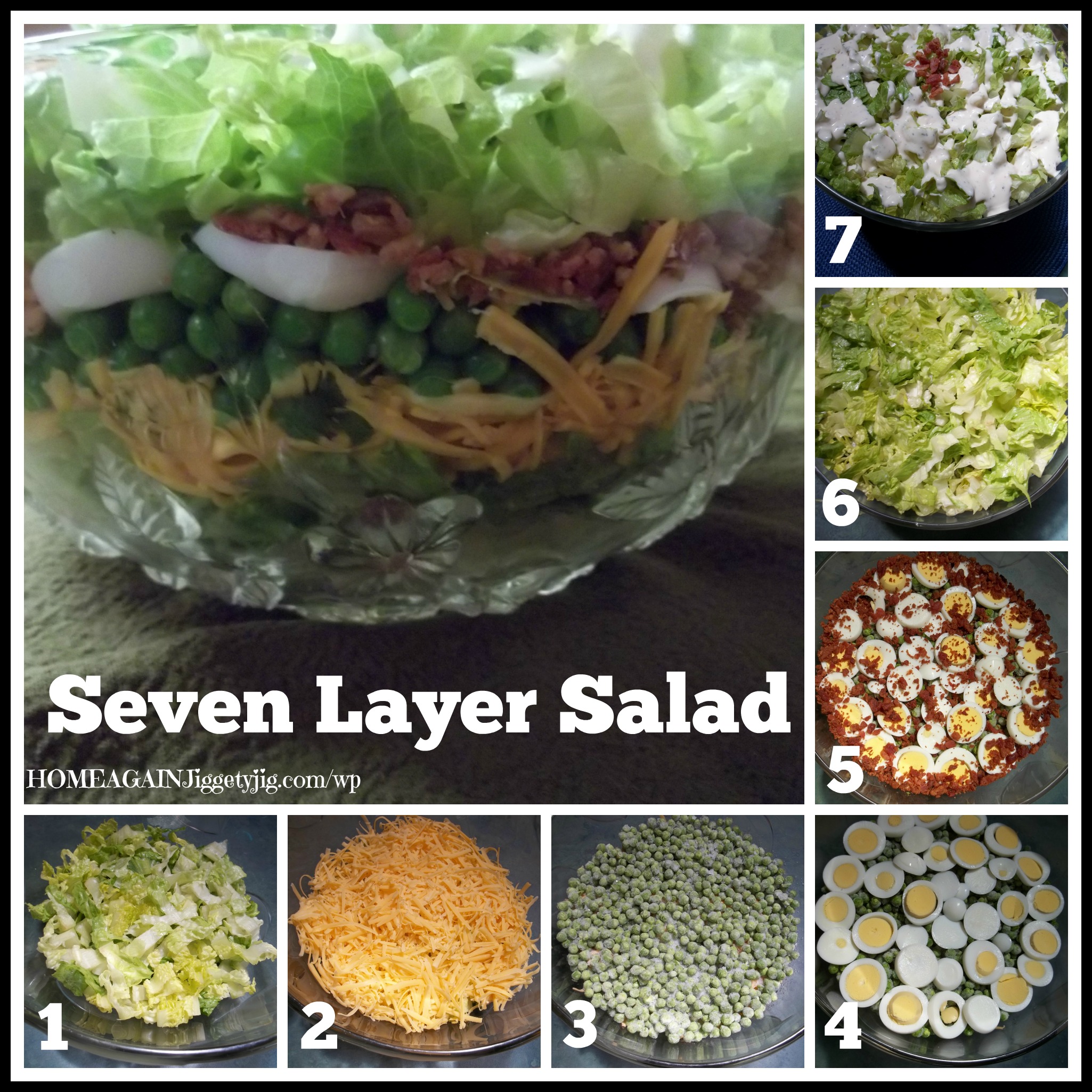 Our Mom, Edna VanderStoep Chaffee, made this amazing seven layer salad on rare and special occasions.   It was not an easy salad to make back in the '60s, seeming to take hours of time to put it together.  She would boil the eggs, shred the cheese, chop the lettuce, cook and dice the bacon and shell the peas.  It was a massive endeavor which to a child, like me, seemed to take way too much time.
When, as an adult, I first made the effort to prepare it for a potluck church dinner, it was very quickly gone.  I made it a number of other times, and each time every bit was eaten. Since it was a healthy and popular dish, my husband suggested that I make it a "signature dish" to take to every church potluck, along with a couple of other various dishes. I now take it to almost every church potluck. We've worked to make it quicker and easier to put together, by using bagged shredded cheese, frozen peas, precooked bacon bits, and  cook the eggs a day or two ahead of time, refrigerating them until I'm ready to prepare the salad. For the visual effect, Mom used only white cheese for the cheese layer, and covered the top with mayonnaise, but we use whatever cheese we have on hand, and now use ranch dressing which wasn't popular back in the '60s!


RECIPE FOR SEVEN LAYER SALAD CONTINUES BELOW PICTURE.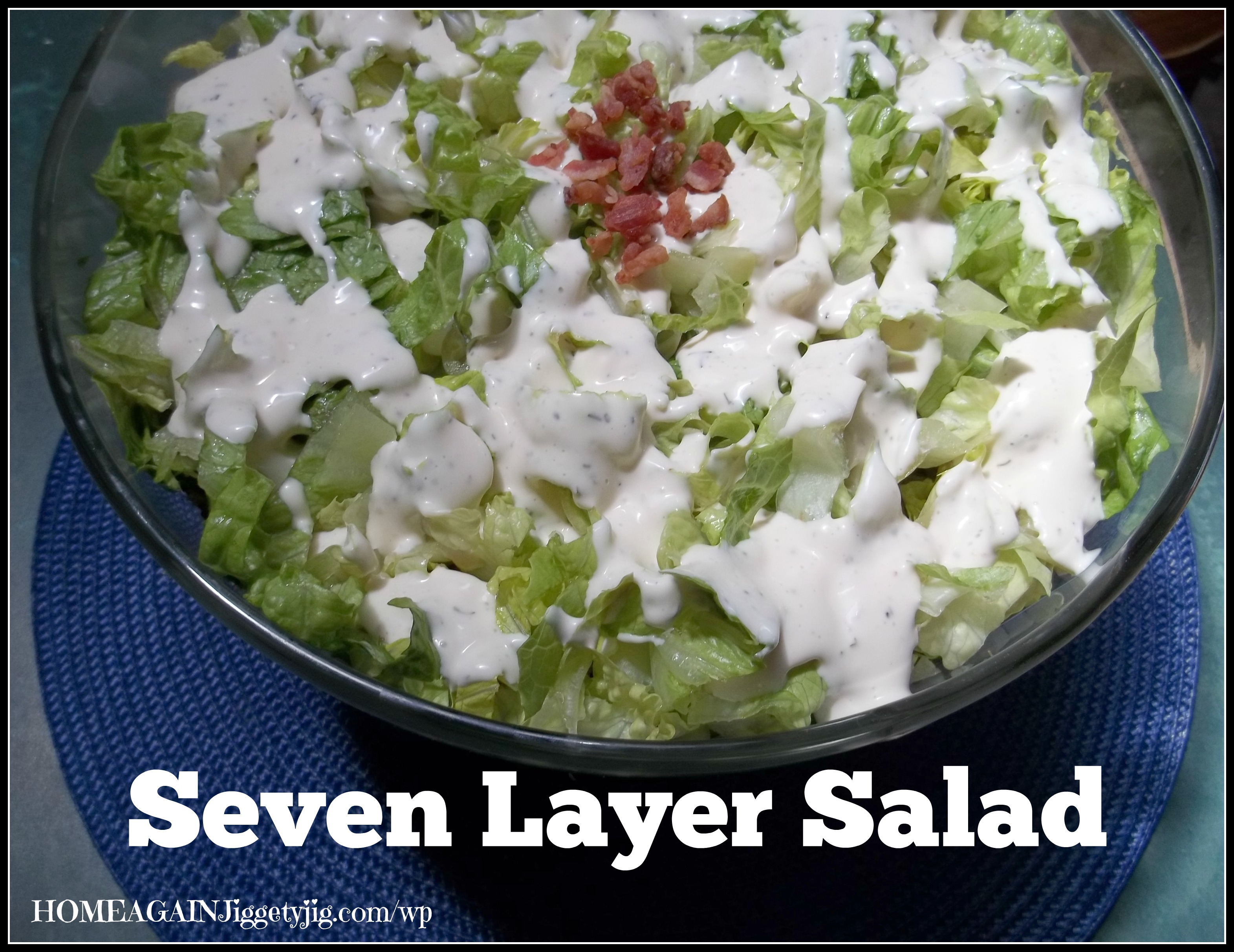 SEVEN LAYER SALAD
3 Romaine hearts or one large head of Romaine lettuce
1 1/2 cups shredded cheddar cheese
2 cups frozen peas
5 hard boiled eggs – sliced
3/4 cup cooked bacon bits – save some for garnish ( I use Kirkland real bacon bits from Costco)
1/2 cup good quality ranch dressing (I use Gregg's Savory Ranch Dressing from Costco)
USE A LARGE CLEAR BOWL: AS YOU PLACE EACH LAYER, BE CAREFUL TO BRING IT OUT TO THE EDGE OF THE BOWL, SO THAT THE PRETTY LAYERS ARE VISIBLE FROM THE OUTSIDE OF THE CLEAR BOWL
1  Tear or chop the lettuce, and place half of it in a large clear bowl.  Pat down to flatten surface.
2  Cover lettuce with shredded cheese.
3  Top with frozen peas.
4  Add a layer of sliced hard-boiled eggs.
5  Cover that layer with bacon bits.
6  Add remaining lettuce, being sure to cover the entire top layer.  Pat down to flatten surface.
7  Drizzle ranch dressing over top and garnish with a sprinkle of bacon bits.
Cover bowl with plastic wrap and refrigerate several hours or overnight.  Serve!