April 7th appears to be the official "HOLIDAY" for no housework.  Its one I hadn't heard of before, but now that I have, it draws me!  Not that I don't like housework, I don't like the fact that it is never done.  I heard Phyllis Diller once say that she left the vacuum cleaner in the living room, so that if the house was a mess, it looked like she was in the middle of cleaning it up.  I must admit that I've done this a time or two myself.
When we had our current home built, I requested a living room that we could actually keep "company ready," and a family room in the back, where we could be a little more laid back. A neighbor stopped by unexpectedly last week, and as she stepped into the living room, I saw it through her eyes. I'd neglected it. I don't think the piano had been dusted in three weeks, and it had been more than a week since vacuuming the carpet.  Our large living room couch has feather pillows, and several dozen feathers had escaped to the floor. There were many things gathered in that room which clearly were not supposed to be kept there, including an almost empty bag of "ice melt," a large bow case, with a quiver full of arrows nearby, and a bulletin board from church (don't ask.) I hadn't even thought to leave the vacuum cleaner in there to make it look like I was in the middle of cleaning. 😀  After the neighbor left, it only took me a few minutes to straighten the room back up to "company ready," but she had already seen it, and you can't take that back.
A neat house is so comforting, and a good testimony. I'm reminded that  "Whether therefore ye eat, or drink, or whatsoever ye do, do all to the glory of God." 1 Corinthians 10:31.  Most of us want our homes to be glorifying to God.  If we keep working at it fifteen minutes at a time – or a little bit here and there every day – it does get done!
So next year, on April 7, I'll put "NO HOUSEWORK DAY" on the calendar and clean things up nicely in the days leading up to it, so that there might even be a day off from housework!
This post contains affiliate links.  See our full disclosure.
If you purchase ANYTHING from Amazon, after clicking on these links, I will earn a little money to help my family and keep my blog going, and it will cost you nothing extra!

HUMOROUS HOUSEWORK QUOTES AND SAYINGS – from examiner.com
"I think housework is the reason most women go to the office. – Heloise Cruse
The Rose Bowl is the only bowl I've ever seen that I didn't have to clean. – Erma Bombeck
Housework is what a woman does that nobody notices unless she hasn't done it. – Evan Esar
The trouble with living alone is that it's always your turn to do the dishes. – Unknown
I hate housework! You make the beds, you do the dishes and six months later, you have to start all over again. – Joan Rivers
Housework can't kill you, but why take a chance? – Phyllis Diller
Marrying is easy – it's housework that's hard. – Unknown
Dust is a country accent. – Unknown
There may be dust in my house but there isn't any on me. – Unknown"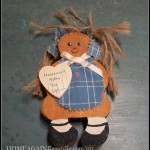 Check out this easy trick for cleaning your ceiling fan.