GIFTS – TIME SAVING GADGETS FOR THE COOK!

This post contains affiliate links.  See our full disclosure.
If you purchase anything using these links, I will earn a little money, and it will cost you nothing extra!
If you have a chef in your life, even if it's a chef in training, they'll have more fun than Arial (from the Little Mermaid) with these "whoseits," "whatsits," or unique gadgets for their kitchen. These creative gifts – tools, for your favorite cook – are clever, innovative and will not only save time in the kitchen but many will add beauty to the food he or she will serve. Most are hand held, offer easy cleanup, use no electricity, and will easily fit inside a drawer. The added bonus is that they all cost Less than $25.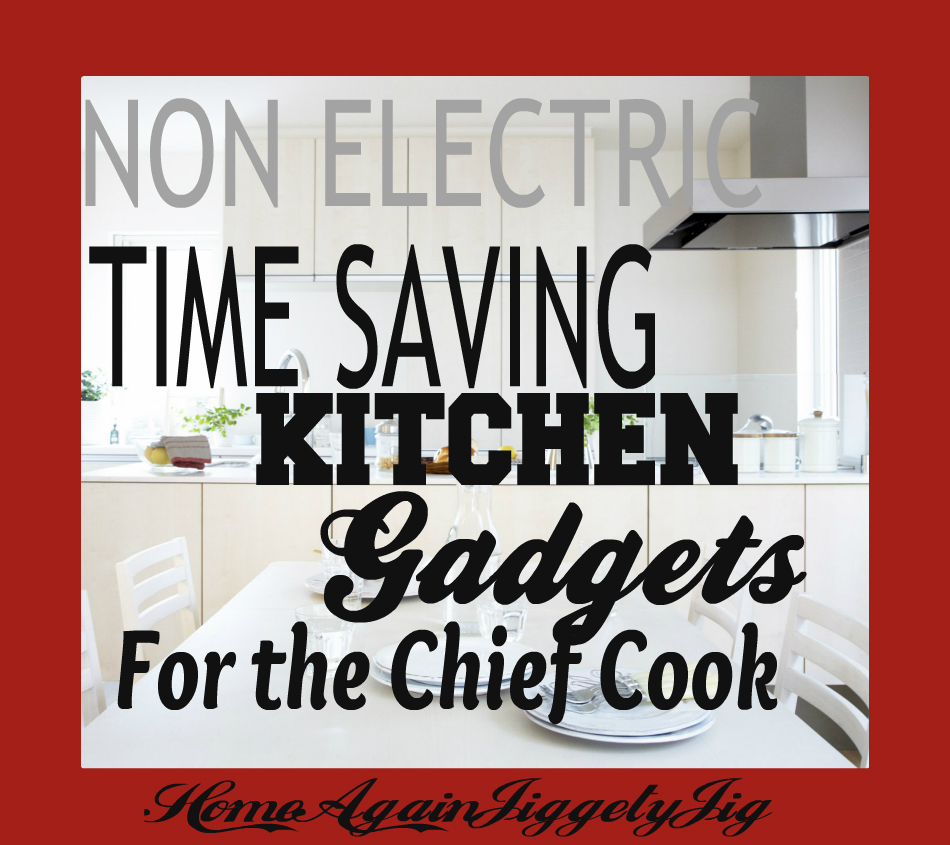 "The Norpro Egg Mushroom Fruit Strawberry Slicer Wedger Piercer Garnishing Tool"  is an egg slicer on steroids! Not only will it slice eggs, but will perfectly cut mushrooms, strawberries, olives and other foods beautifully, into wedges or slices. I don't have one exactly like this. . .YET. . .  hint hint!
KEEP SCROLLING FOR LINKS!
If you've ever wrestled with a pineapple, trying to peel, cut and core it into some semblance of slices, you'll really appreciate the "iFun iCool Stainless Steel Pineapple Easy Slicer and De-Corer".  Impress your guests, as they watch you peel, core and slice pineapple into beautiful rings almost magically.
My personal favorite is this "CAST IRON APPLE PEELER by Purelite – Durable Heavy Duty Cast Iron Apple Slicing Coring and Peeling Machine." I've had one like it for over 20 years. Yes, they are that sturdy!  It not only attaches firmly to any flat surface, without damage, but peels, cores and neatly slices apples swiftly, one at a time, to make the best pies and apple dishes, with easy cleanup. As a bonus it will also peel and beautifully slice potatoes. It is an easy tool requiring little effort to operate, and easy clean-up.
The"Toplus(TM) Instant Read Thermometer Digital Food Meat Thermometer with Food-Safe Stainless Collapsible Probe" is perfect for quick temperature testing of all manner of food including roasts, water baths, grilled foods, candy, baby milk, water for yeast and much more. I don't know what I would do without my instant read thermometer.
Your chef will appreciate a CoolHome Digital Kitchen Alarm Timer/Clock, with a large LCD display, alarm, magnetic back and retractable stand, minute second count up and countdown. It works not only as a 24 hour timer, but as a stopwatch. It has so many awesome uses.
This is the niftiest can opener I've ever owned. I LOVE IT!  "The ZYLISS Lock N' Lift Can Opener with Lid Lifter Magnet"  is a manual can opener that locks onto cans off all sizes and shapes, has a soft comfortable handle, gentle to the hands, And a built in magnet lifts the lid off the can and a lever releases the lid for easy disposal. It has a 5 year guarantee.


The V-Blade Mandoline Slicer – is light, durable, compact and easy to use. It will slice vegetables, cut french fries, potato chips, and juliennes with ease. If you've never used one, you'll appreciate how quickly this helps you zoom through mundane kitchen chores.
If you use a lot of avocados, and I do eat one almost every day, this SuperM  3 in 1 Avocado tool slices, pits and peels avocados with ease. Though it cuts neatly, it will not hurt hands.
PICK UP ONE OR MORE OF THESE "WHATSITS" FOR THE CHEF IN YOUR LIFE!
Marjie is a home economist / consumer scientist, who loves to play with "whatsits" in the kitchen!


GIFTS, GADGETS A PLENTY, KITCHEN "WHATSITS" GALORE