IT'S NOW NINE WEEKS 'TIL CHRISTMAS
Yes, it's nine weeks 'til Christmas and though it still seems a long way off, you can get started with these tips to help you go gently into a relaxed organized Christmas. Read on to find out about the triple savings weekend coming up SOON!!
A GOOD PLACE TO START WOULD BE WITH A FAMILY MEETING:
Gather the family together and make this a fun time, perhaps with a cup of cocoa and some treats – either salty or sweet – making it a pleasant time. Some might not be ready to talk about Christmas yet, but assure them that it will help make everyone more relaxed and happier in the long run.
Reminisce about other Christmases and some of the things your family has done together, over the years. Find out which Christmas traditions are important to them.  These might include when to decorate and how elaborately, choosing a real or artificial tree, and the importance of Christmas stockings,
What other activities, like decorating sugar cookies, making cinnamon rolls, building a gingerbread house, sledding, caroling, delivering cookie plates to neighbors, or other ventures would they really like to do? Perhaps, if your family is big, like mine, you might wish to have each family member specifically choose one preferred activity.
When we had this discussion a couple of years ago, I was surprised to find out that many of the things I personally thought were really important to our family were traditions that didn't necessarily matter to them.
One thing that I did find out was that they thought that the most fun was doing things together, specifically with Mom.
ARE THERE ANY NEW TRADITIONS THAT YOUR FAMILY WOULD LIKE TO START?
When we had this conversation a couple of years ago,  our family decided to start some new traditions for all those who would be home for Christmas. We started following an Icelandic tradition of giving each person a new book on Christmas Eve. To do this we drew names and decided that the one who bought the book would also fill a Christmas stocking, for the book recipient, to be opened on Christmas morning.
If you are going to do any type of gift exchange, it would now be a good time to draw names.
This post contains affiliate links.  See our full disclosure.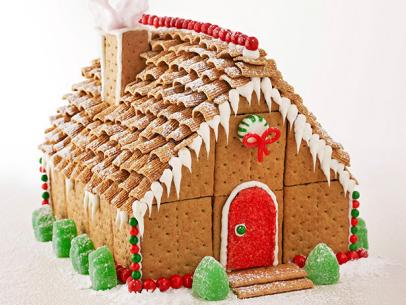 SUGGESTIONS:
Get out a calendar and start writing in the dates for any events you plan to attend.  This might include Black Friday shopping,  events with relatives,  Christmas Eve services, church activities, office parties, sledding, etc. Is there a special day to decorate the house?  Put that on the calendar too.
Work on your gift list – see last week's hints for Getting a Good Start.  If you are at a loss as to what to get or make, ask for a Christmas list from your family members.  If you are making any of your gifts, now is the time to make sure you have all the necessary supplies.  There are coupons available right now for craft stores. Check out Ebates for special coupon codes, if shopping online, then start creating. Be certain that your projects aren't too big to accomplish without getting stressed or running out of time.
DO THIS NOW!!
THIS WEEKEND October 26-28, IS A GREAT TIME TO GET YOUR SHOPPING IN FULL SWING.
The weekend before Halloween is ABSOLUTELY the BIGGEST "under-advertised" shopping event of the year!    One "trick" is that a lot of stores use triple shopping bonuses.
You'll find sales prices PLUS additional percentages off, AND often extra $$ off OR even coupons for $$ off on your next shopping trip, after spending a specific amount.  These triple deals can result in really big savings!
If shopping online you'll find FREE shipping deals PLUS  sales prices, PLUS coupon codes for a percentage off AND BONUS EBATES money back (DOUBLED OR EVEN TRIPLED THIS WEEKEND). If you aren't an Ebates member, sign up using this green EBATES button, it's free, and it has saved me so much money PLUS getting a checks from them every three months is a lot of fun.  I got started by signing up and doing my regular online shopping using their coupon codes.

AND ONE MORE THING:
Are you having Thanksgiving in another city?  Are you traveling for Christmas? Be sure you have necessary tickets, rental cars etc. Thanksgiving is just a month away!! 🙂
Check out these tips for starting out on your Christmas plans, to make sure you have everything covered.
Marjie Briggs is a Consumer Scientist who loves Christmas.  Her hints for "What to Buy and When" year round will help you save lots of money!
Nine Weeks Left -TEN WEEKS TO AN ORGANIZED CHRISTMAS