SIX WEEKS TO GO UNTIL CHRISTMAS!!
Every year, after both our Thanksgiving menu, and shopping list are completed, we take a morning to purchase the groceries. One local grocer traditionally has turkey priced as low as 59 cents a pound, when buying another fifty dollars worth of groceries.  This grocer also has sale  prices on other items like fresh cranberries, sweet potatoes, olives, pickles, cream cheese, sugar, flour, butter, and much more. We plan all of our shopping for this one store. In order to cut down on the stress.
You may not choose to do it our way, but if you are buying a frozen turkey, you'll need to buy it soon in order to allow sufficient time for thawing.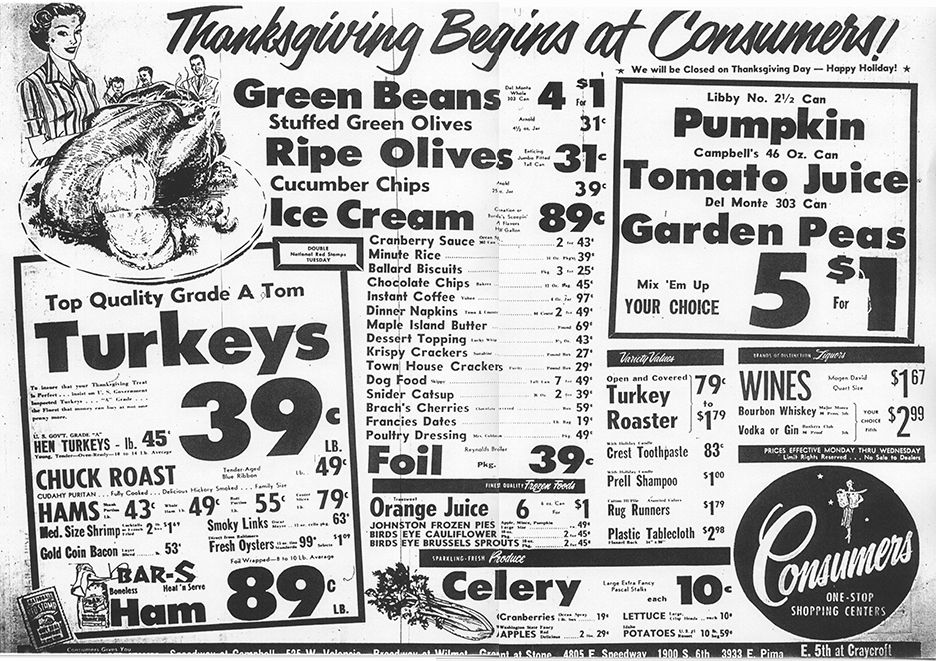 Our daughter "Boo" told me last week that, for her, this shopping trip is the official start of the Christmas season! Hopefully your grocery shopping will be as enjoyable for your family as it is for ours. Before I drove over to Seattle to be with my husband, who has had a health crisis, my  girls and I did our Thanksgiving shopping together and got some stupendous bargains. And it was fun, AND it is done!
If you have little ones you might find it more relaxing to shop without them.  See if another mom will watch your kids for a couple hours while you complete this, in exchange for you offering a couple of hours to watch hers.
This post contains affiliate links.  If you click on these links and buy something, I earn a little for my family. See our full disclosure.
With Thanksgiving coming up fast, cleaning out my refrigerator sat heavy on my mind last week. So much so that I actually had a crazy dream in which I arranged for the garbage man to come and tip the contents of out of the refrigerator and into the garbage truck. In that dream, our refrigerator was so nice and clean, that I awoke with much disappointment to realize that I still had to complete that task!
We actually got the refrigerator cleaned in less than an hour, a couple of days later, to make room for the groceries we planned to buy. When we had all the shelves cleaned off, we covered them with "Glad Wrap Press and Seal," which is easy to wipe off or remove and replace.
IF your refrigerator has little experiments growing in it, or needs a garbage truck 😉 and needs to be cleaned out, this is the week to do it.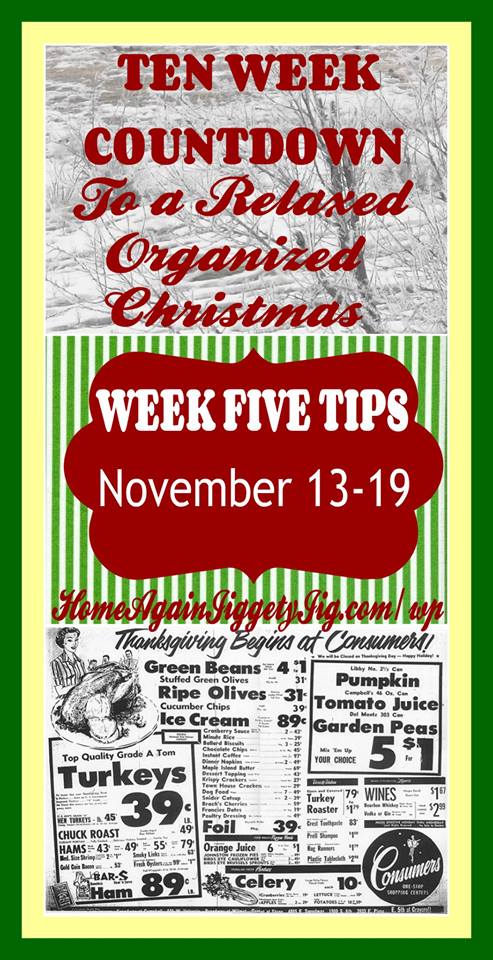 Don't forget to check how clean your oven is to make sure it won't smoke or catch fire when you cook your Thanksgiving fare or prepare to do other holiday baking. This was part of the week four tips
Last week I had an opportunity to spend time online, and not only find exactly what I was looking for, but also find great prices for gifts. There were even coupon codes for additional savings on each purchase.
Recheck your gift lists and see what you can buy or plan to buy soon. Mark off the stuff you've bought and save those receipts.
Next week we'll talk about black Friday weekend shopping and cyber Monday preparation!
Marjie Briggs is a Consumer Scientist / Home Economist who regularly shares the best things to buy each month or season, as well as organizational tips.
Ten Week Countdown to a Relaxed, Organized Christmas – WEEK FIVE TIPS