PUTTING A HEALTHY DINNER ON THE TABLE EVERY NIGHT!
My mom made dinner for our family every night, and when she worked part time during my high school and college years, she often paid me a dollar to fix dinner for the family.  I was trained to plan, prepare and put a meal on the table every night. Decades have passed since those days and I still put dinner on the table almost every night for my own family.
My crew has a fondness for pizza, spaghetti, mac'n'cheese, hamburgers and tacos, which they would contentedly eat every night, and  I fell into the menu rut of making these same dishes over and over again. Though the family isn't always very brave with new menu items, some time ago I decided to pull myself out of the rut and try putting some new and healthy dishes on the menu.
Several in our family have been a little leery of spicy foods, and reject many things with a little heat, so I was VERY surprised when I followed a recipe for Garlic Lime Chicken, from one of my favorite cook books that called for some heat, and they actually liked it!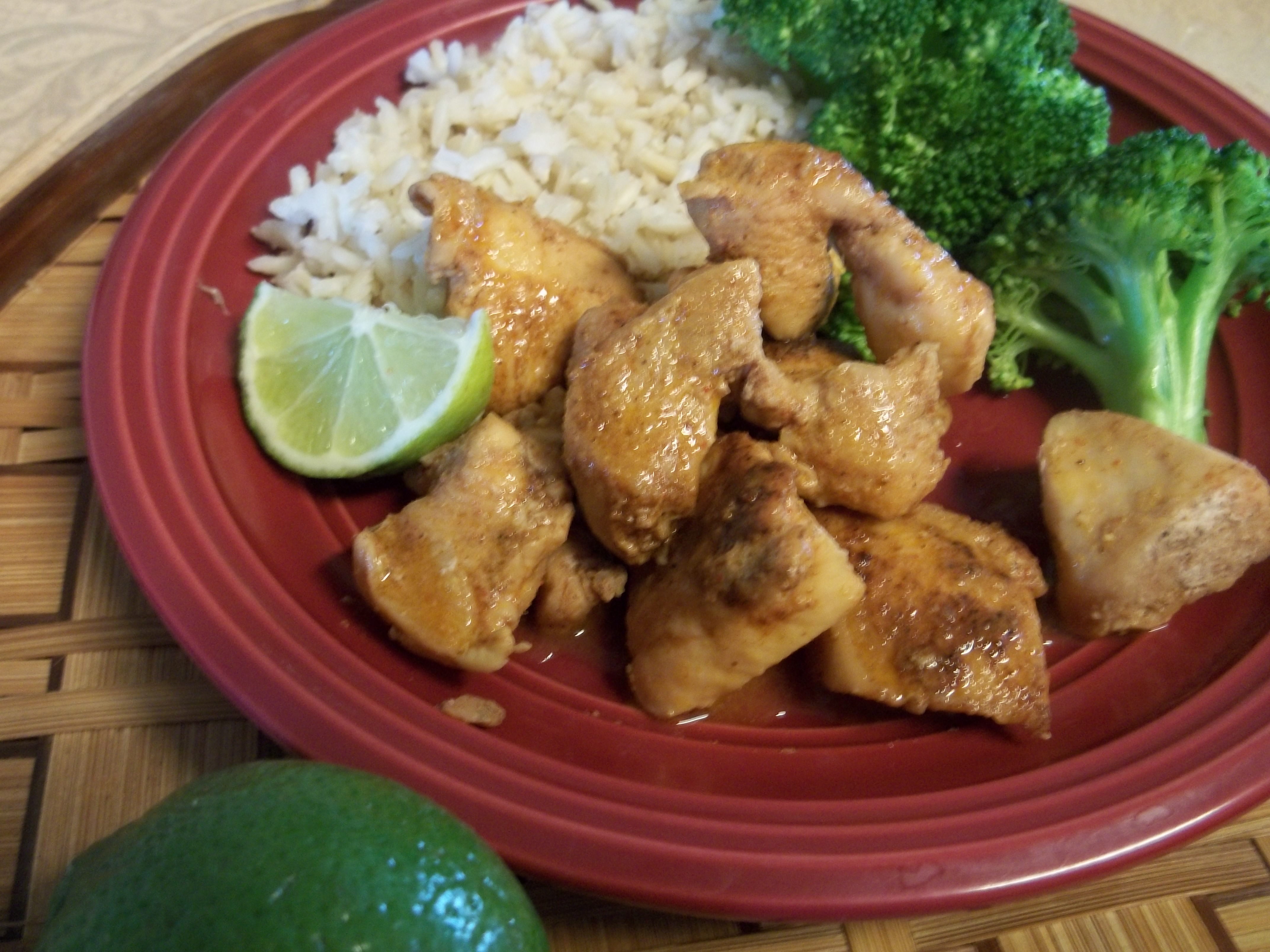 They LIKED it, but there was one thing that they found unappealing. One day our youngest son asked me what the spice was that tasted like dirt.  After a bit of a laugh, we all agreed that Thyme was the culprit and I removed it from the recipe. Over the years, we changed up the recipe bit by bit to fit our family's preferences, specifically using the spices we kept on hand.  NOW when the family finds out that Garlic Lime Chicken is on the menu, I have a happy crew! They LOVE it!
This post contains affiliate links.  See our full disclosure.
If you purchase ANYTHING from Amazon, after clicking on these links, I'll earn a little money to help my family and keep my blog going, and it will cost you nothing extra!


GARLIC LIME CHICKEN:
(This entire recipe has only 15 grams of carbohydrate!)
Cut two large chicken breast halves into approximately one inch cubes.
Rather than leave the chicken in cutlets, cubing it allows it to be served over brown rice, in a tortilla or with your choice of cauliflower rice, quinoa or another side.
Measure these seasonings onto a large dinner plate:
1 tsp chili powder
1 tsp paprika
2 tsp. garlic powder
1 tsp. onion powder
1 tsp. sea salt
(Optional: a pinch of ground cayenne pepper or a pinch of ground chili flakes)
Stir the seasonings together so that they are well mixed.
Add the cubed chicken stirring until all the pieces are covered well with the seasonings.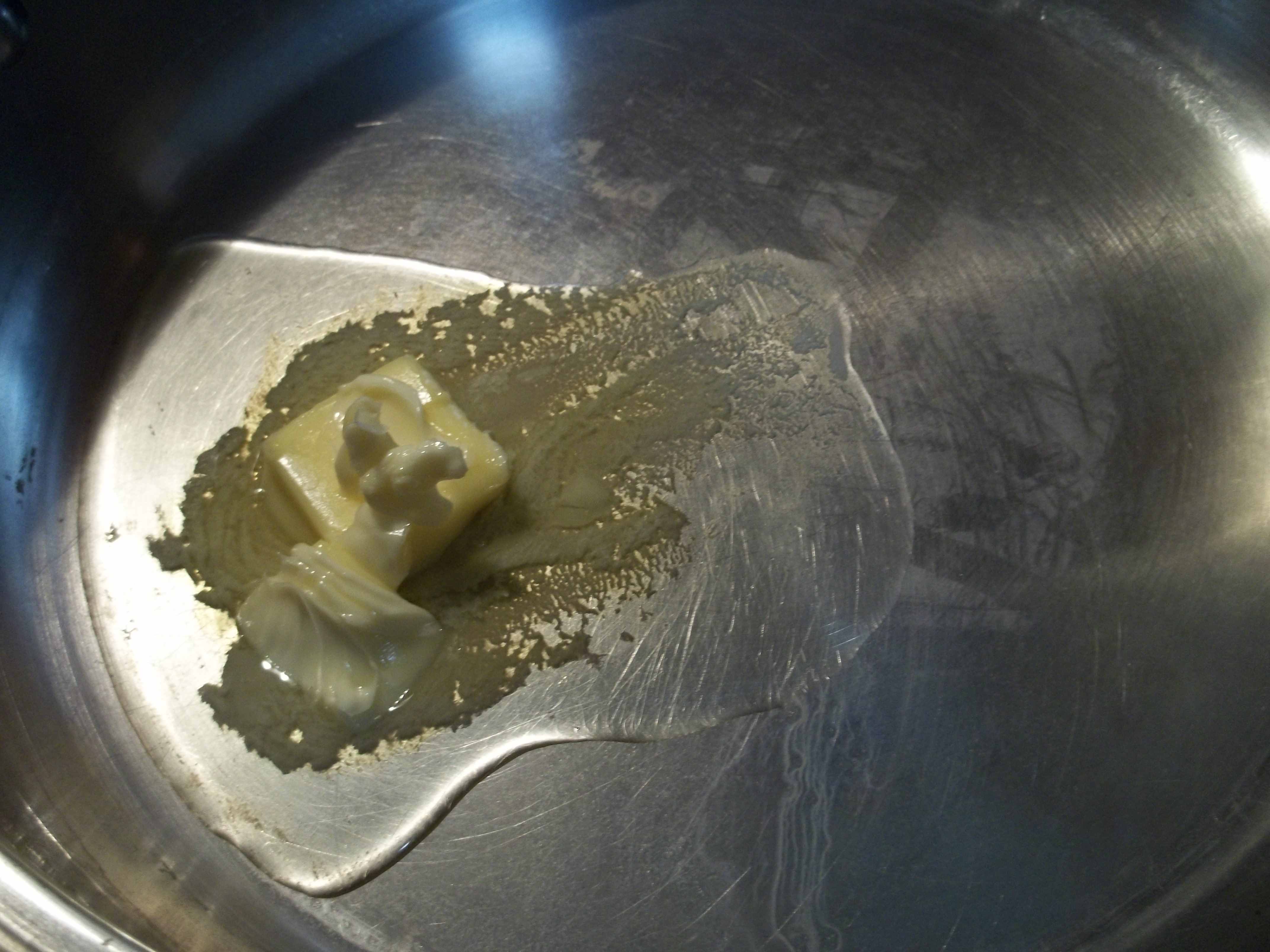 Heat 1 tablespoon of butter with 1 tablespoon of avocado oil (or coconut oil) on medium high heat, in a large skillet, 'til it sizzles.
Mixing butter with either of these two oils prevents the butter from burning, since avocado and coconut oils have high smoke points.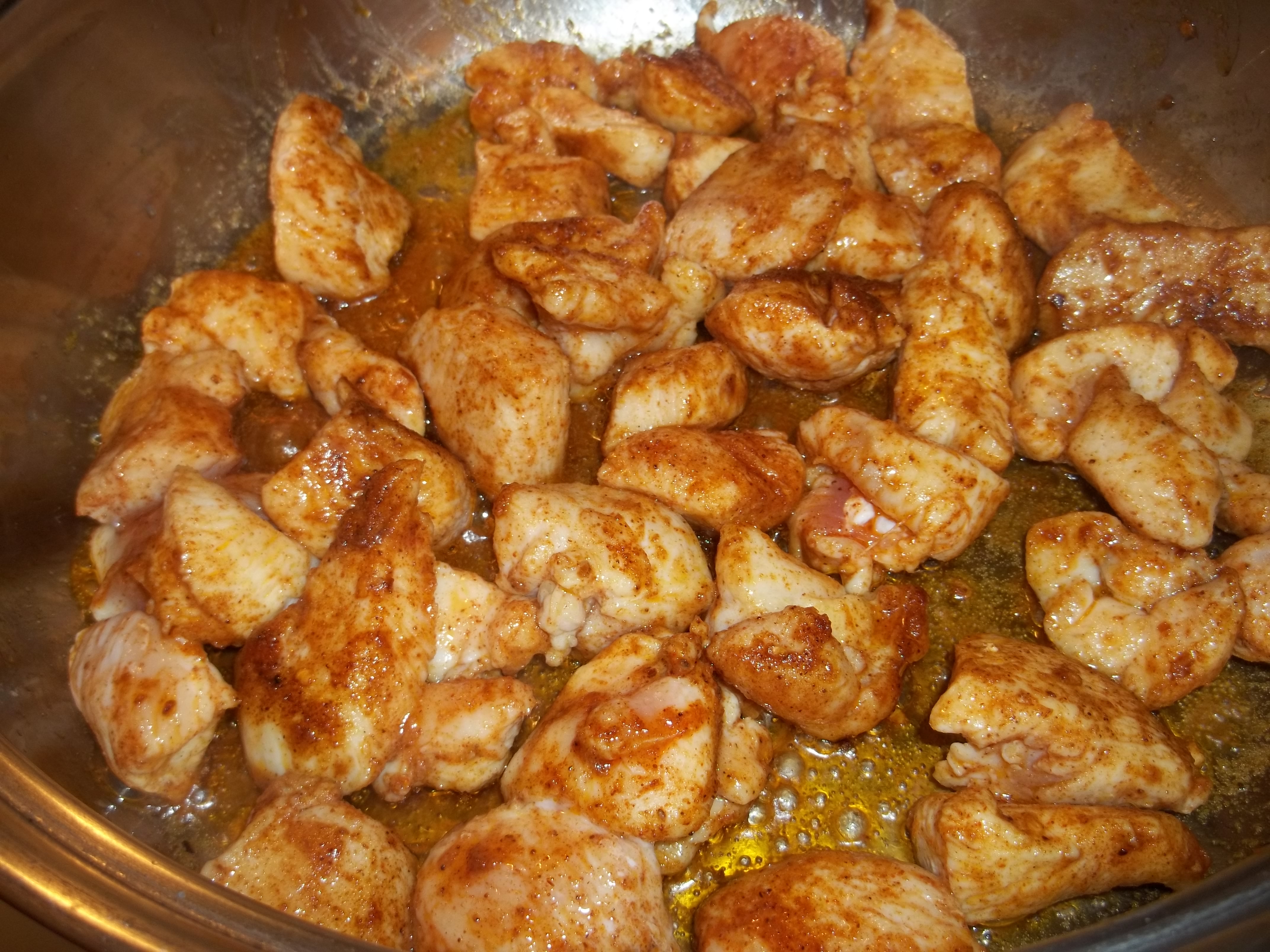 Add the cubed chicken and stir until well browned on all sides (about six minutes.)
Remove chicken from pan and set aside.  Add 1 cup of cold, low sodium chicken broth to the hot drippings. (I use "Better than Bullion Organic" seasoning mix – one teaspoon to one cup cold water.) Whisk the broth until you've loosened all the drippings.  Squeeze the juice of a large lime or two smaller ones (equaling about 4 Tablespoons)  adding two to three drops of doTERRA Lime essential oil.*
I recommend doTERRA Lime essential oil, because it is of the highest quality and is safe to take internally. (Affiliate link!)
Cook, stirring occasionally, on medium high, about 10 minutes, until the broth is reduced and slightly thickened.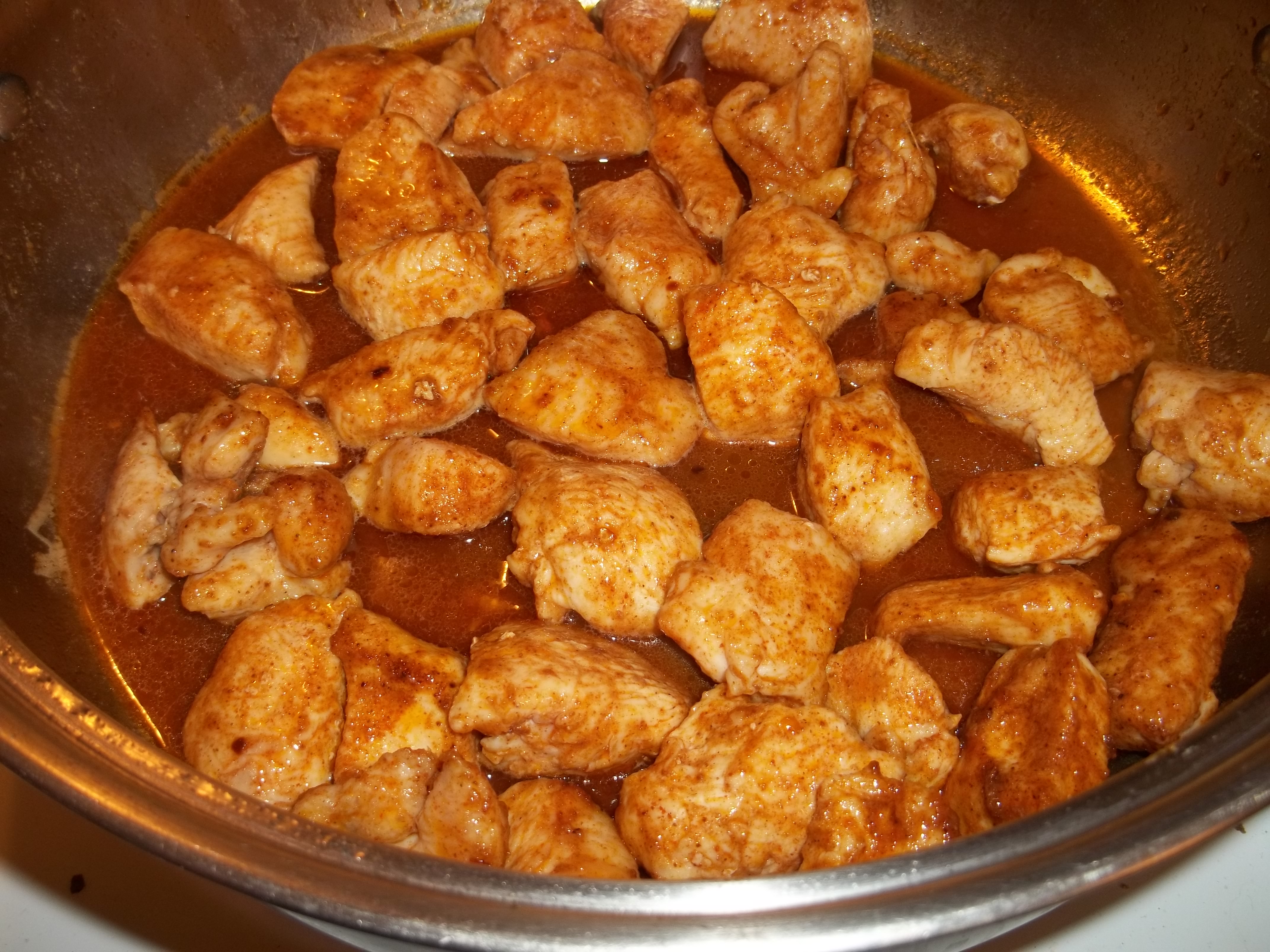 Add the chicken back in and cook for about 5 minutes on medium, until it is heated through.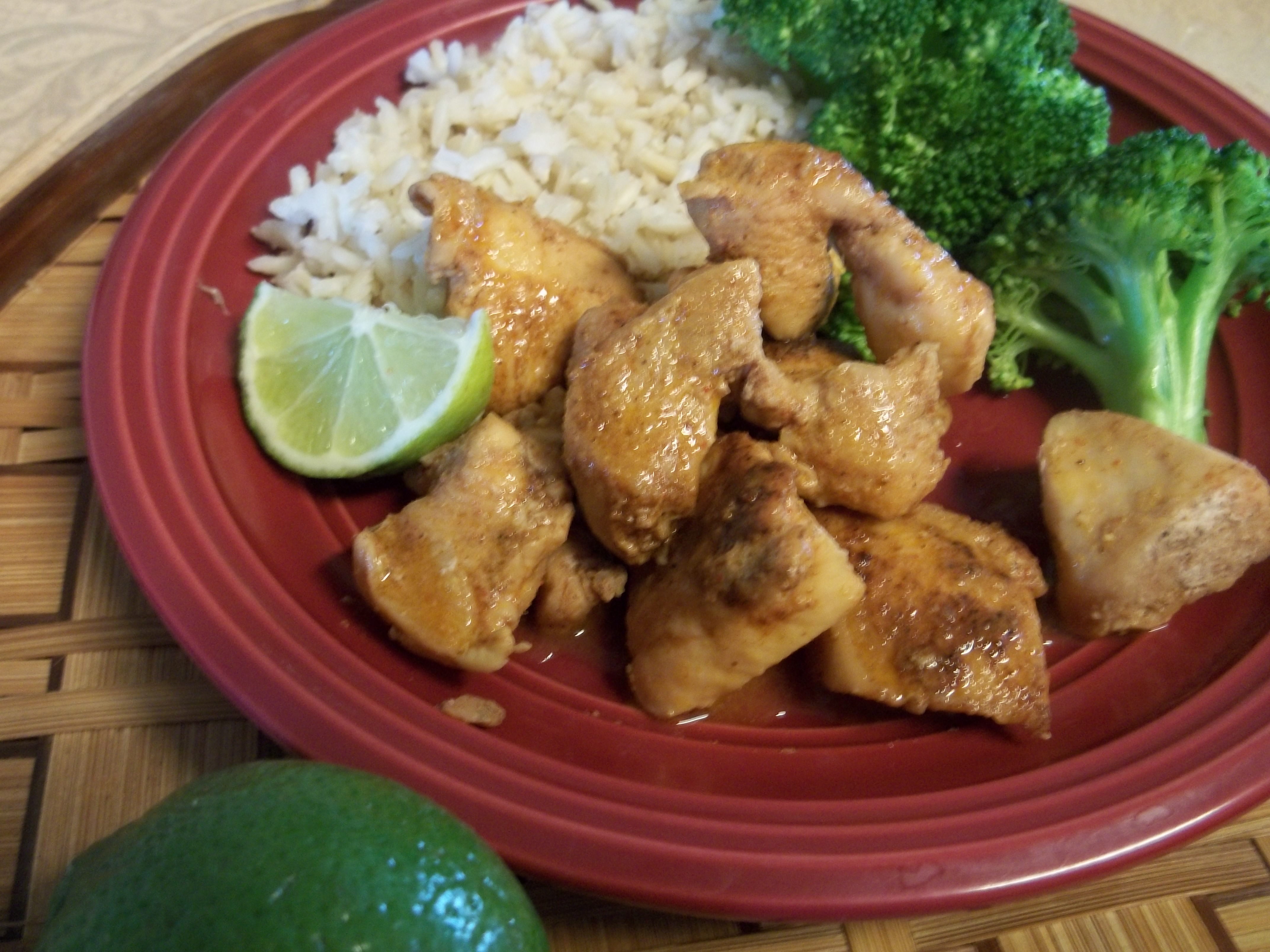 Your family will love this simple, yet fabulous Garlic Lime Chicken, served with tortillas, brown rice, quinoa or cauliflower rice. Add a tossed salad or green vegetable for a well rounded meal,  and you can pull your family out of the spaghetti, pizza, mac'n'cheese, hamburger and taco rut!

SIMPLY FABULOUS GARLIC LIME CHICKEN