A couple of days ago I shared with you how to turn your framed pictures into Christmas Decorations.  Here is another fun idea, with Christmas wrapping paper.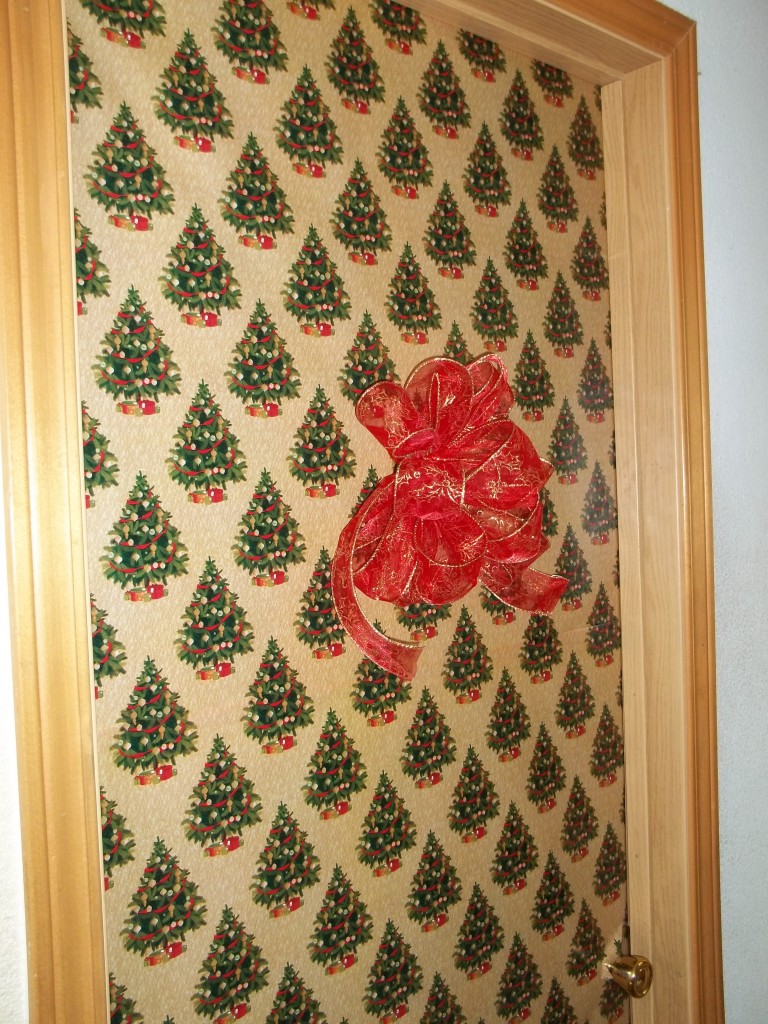 This is the door to our current guest room.
This idea is to simply wrap your inside doors.   Our Children have enjoyed covering the front of their bedroom doors with wrapping paper and personalizing them to fit their style and personalities.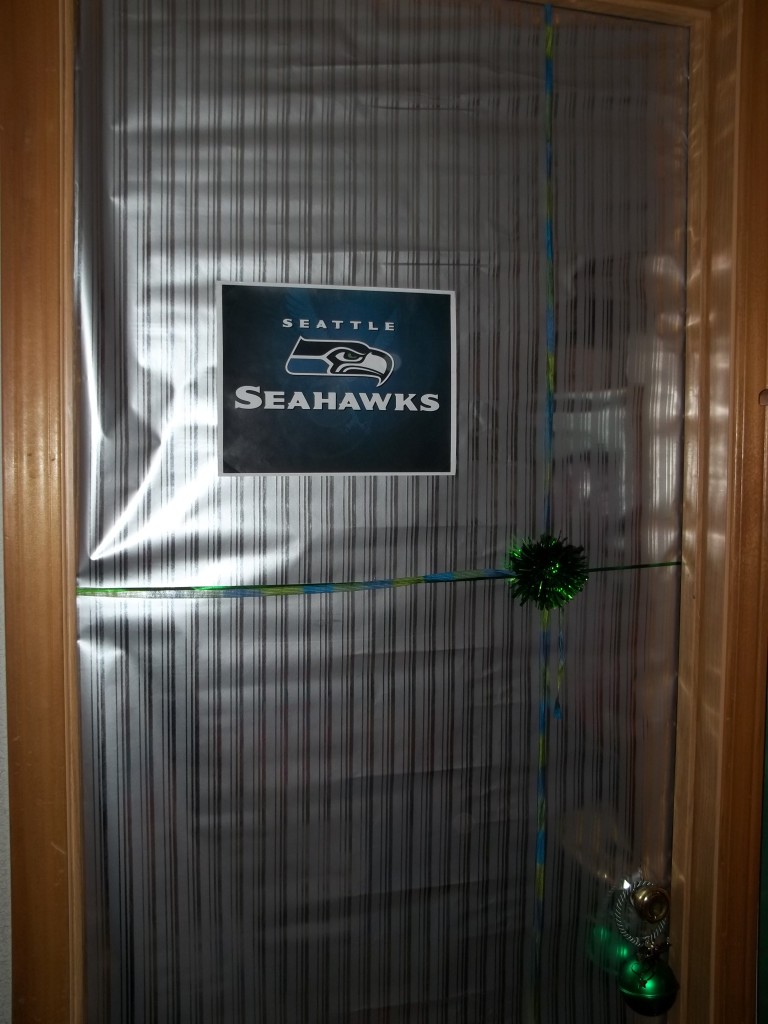 This door is done up by our lover of green and of course, Seahawks!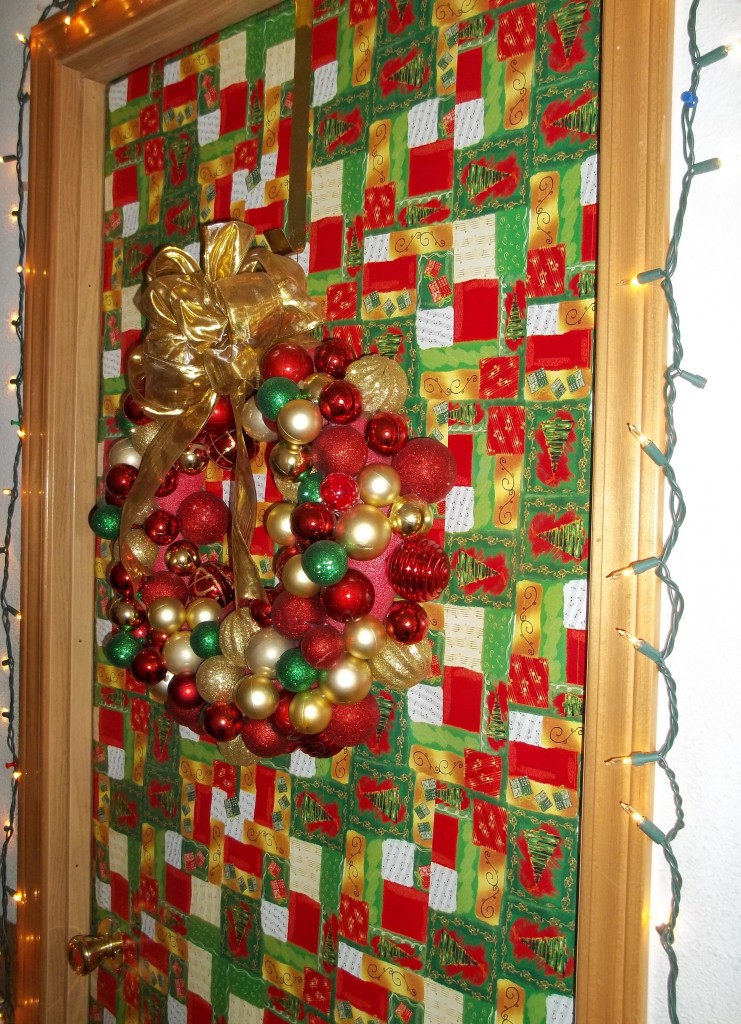 Give it a try.  Perhaps your kids will enjoy decorating their own doors.
MORE CHRISTMAS WRAP DECOR